Media Inquiries
Latest Stories
Nature Conferences has selected Vanderbilt University to host a conference Nov. 13–15, 2023, focused on developing innovative diagnostic, treatment and disease-monitoring platforms to improve human health around the world.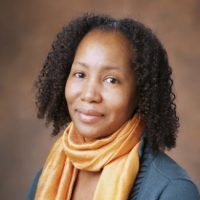 The conference planning team was led by Audrey Bowden, associate professor of biomedical engineering and Dorothy J. Wingfield Phillips Chancellor's Faculty Fellow, and editors from Nature Communications, Nature Biomedical Engineering and Nature Reviews Bioengineering. Magdalena Skipper, editor-in-chief at Nature, will be among the featured speakers.
The conference brings together biomedical and biomolecular engineers and clinical researchers, as well as policymakers, educators and funding and community partners, to explore recent findings and potential avenues for research in the emerging field of bioengineering.
"We know how vital it is to develop tools that can accurately detect and diagnose disease. Yet, one of the biggest challenges facing disease detection and diagnosis on a global scale is having the ability to deploy these tools in diverse, resource-constrained contexts," Bowden said. "This conference will address how solving global health challenges requires more than just investments in 'good science.' It also requires deep thinking about overcoming cultural barriers and ensuring equitable access to detection and diagnostic technology."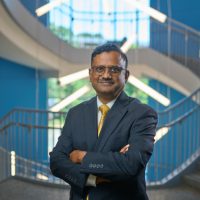 Krishnendu Roy, Bruce and Bridgitt Evans Dean of Engineering and University Distinguished Professor, said Vanderbilt is proud to host leading engineers, scientists, clinicians and policymakers to discuss developments and new directions for this vital area of research. "I want to thank … Audrey Bowden for her leadership in developing bioengineering solutions for global health and for making this conference a reality," Roy said.
"Bioengineering has the potential to provide solutions for many global health-related challenges," said Christine Horejs, chief editor of Nature Reviews Bioengineering. "But this will require our community to come together and consider all contexts and settings by communicating with clinicians, policymakers and community partners. As a journal, we are excited to co-organize this conference and provide a platform for such discussions, which will hopefully lead to new solutions with global impact."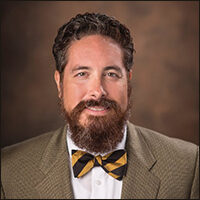 Michael King, chair of the biomedical engineering department and the J. Lawrence Wilson Professor of Engineering, said Vanderbilt's selection to host the conference is a testament to the university's strength in the field. "Biomedical and bioengineering is growing rapidly," King said. "Vanderbilt has grown significantly as a leader in this area in recent years—bolstered, in part, by a close partnership with Vanderbilt University Medical Center. I am excited that we will have the opportunity to host this inaugural conference and serve as a hub for the leading thinkers in this space to come together."
All conference registrants are invited to submit an abstract to be considered for a poster or brief oral presentation at the conference. The deadline to submit an abstract is Sept. 8, 2023; registrations will be accepted through Oct. 31, 2023. The event will feature a reception for students, as well as an Opportunity Fair for all participants.