University community can get 50 percent discount on tickets to select performances
Nashville Children's Theatre will present the world premiere of Strong Inside, a stage adaptation of Andrew Maraniss' acclaimed biography of SEC basketball and civil rights pioneer Perry Wallace, Sept. 7–26 in a unique collaboration with Vanderbilt University.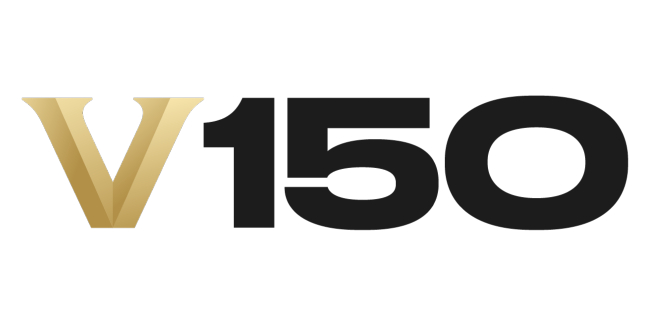 The production is being supported by a Vanderbilt Sesquicentennial Grant. The grant program is part of Vanderbilt's 150th anniversary celebration and supports activities and projects that engage with the university's history, look ahead to its future and explore what makes Vanderbilt distinctive and unique.
"Perry Wallace is on a short list of the most significant Vanderbilt alumni ever, and it's fitting that his story is being told during our Sesquicentennial year," said Maraniss, special projects coordinator for Vanderbilt Athletics. "You could easily make a case that Perry embodies 'dare to grow' more than anyone else associated with Vanderbilt—not only because of the courage it took for him to be a pioneer, but also for how he changed the university and sports in the South."
The Sesquicentennial grant proposal was submitted by Anneliese DeDiemar, associate director of development and alumni relations communications in Vanderbilt Communications and Marketing, along with Maraniss.
"Thousands of young Middle Tennessee students and families will get to experience this world premiere adaptation of Perry Wallace's amazing story of perseverance, live on stage!" DeDiemar said. "Support from the Office of the Chancellor has been paramount; Vanderbilt recognized that a partnership of the arts, athletics and education could make this story accessible for a new generation."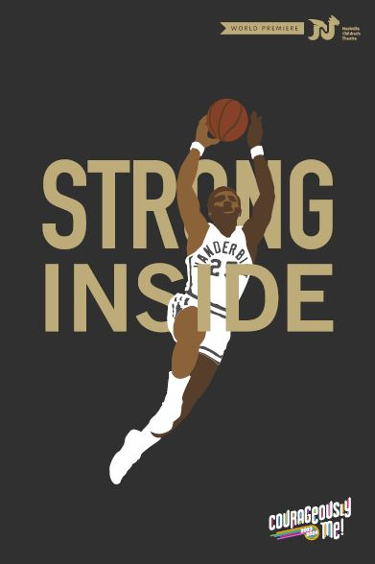 The production is part of  the Nashville Children's Theatre "Courageously Me!" season theme. Tickets are on sale now, and members of the Vanderbilt community can receive a 50 percent discount to select performances. Vanderbilt community members can receive the discount for the Sept. 9, Sept. 23 and Sept. 24 performances while tickets are available.
Purchase tickets to Strong Inside on the Nashville Children's Theatre website. To receive the discount, select from the designated performances and choose "Know a promotion code?" at checkout. Use the code: V150. Nashville Children's Theatre is at 25 Middleton St.
Adapted for the stage by Tyrone L. Robinson, the play is based on Maraniss' book, Strong Inside: Perry Wallace and the Collision of Race and Sports in the South. It tells the story of Wallace, a Vanderbilt alumnus and sports and civil rights trailblazer, who was the first African American to play basketball in the Southeastern Conference beginning in the 1966 fall semester. The book details the often-brutal physical and verbal abuse he endured during road games as well as the social isolation he felt on campus.
The Nashville Children's Theatre production is being directed by Tamiko Robinson-Steele and Ernie Nolan, executive artistic director of Nashville Children's Theatre.
"There are so many elements of Perry's life that make it rich material for the stage," Nolan said. "First and foremost, it's an amazing Nashville story to tell—we don't frequently get to see hometown heroes on the stage. Perry's story is our community's story, and that's exciting."
Nolan said the production features exceptional local acting talent and a unique use of historical film footage projected on the stage to depict various Nashville locations. The collaboration with Vanderbilt is also an opportunity to reach a broad, multigenerational audience.
"I think Perry is especially inspiring for our audiences at NCT," Nolan said. "As I program seasons, I look for stories that will act as a mirror and window for our audiences—a mirror where hopefully our audience sees themselves on stage, and a window where others might be able to look through and discover something new. Perry's story is certainly one of those opportunities."
First published in 2014, Maraniss' book is a New York Times bestseller, the recipient of the 2015 Lillian Smith Book Award and the lone Special Recognition honoree at the 2015 Robert F. Kennedy Book Awards. The young reader edition of Strong Inside was named one of the Top 10 Biographies and Top 10 Sports Books of 2017 by the American Library Association and was selected as a Notable Social Studies Book for 2019 by the National Council for the Social Studies.
"Having watched an early reading of the script, I was impressed how the play places Perry's individual pioneering story into the context of the Civil Rights Movement in Nashville," Maraniss said. "This is going to be an entertaining and educational experience for audiences young and old, and the actors are terrific too."
In addition to the stage adaptation of Strong Inside being added to the canon of dramatic literature for children, the play will be licensed, enabling theaters across the country to tell Wallace's extraordinary story. During the Nashville run of the production, nearly 6,400 students in Middle Tennessee will experience Wallace's story in addition to a home school and public audience of nearly 2,000.
Nashville Children's Theatre will continue its affiliation with the Metro Nashville Public Schools STEAM program, enabling all MNPS sixth graders to see this world-premiere production. Nashville Children's Theatre is working with community partners to secure funding to ensure that every student who attends the production receives the young reader edition of Maraniss' book.
"Perry often said that his experience as a pioneer was only worth it if it helped make life better for future generations," Maraniss said. "Perry was a teacher in all senses of the word. He loved to be around children and he loved the theater, so I have no doubt that he would be pleased to see his story told on stage."
For more about Nashville Children's Theatre, visit nashvillechildrenstheatre.org.
To learn more about Vanderbilt's Sesquicentennial celebration, visit vanderbilt.edu/150.