LAPOP, a survey research and public opinion lab at Vanderbilt University, completed its inaugural Summer School in International Survey Methods. The nine-day intensive training program focused on applications outside the U.S. drew 23 participants who are conducting ongoing research in Latin America and the Caribbean, Sub-Saharan Africa and Central Asia.
The summer school took place on Vanderbilt's campus June 19 through June 29 and featured a variety of instructors who are working at the cutting edge of survey research around the world. Instruction was geared toward graduate students, faculty and research practitioners in the social sciences.
The LAPOP Summer School in International Survey Methods drew students from countries around the world, including Mexico, Nigeria, Peru and South Africa. (Photos by Harrison McClary/Vanderbilt University)
LAPOP is a world leader in the development, implementation and analysis of survey studies of public opinion and political behavior. A center for excellence in international survey research, LAPOP experts use gold-standard scientific approaches and innovative methods in cross-national and targeted surveys, evaluations and reports related to democracy, democratic governance and the role of public opinion.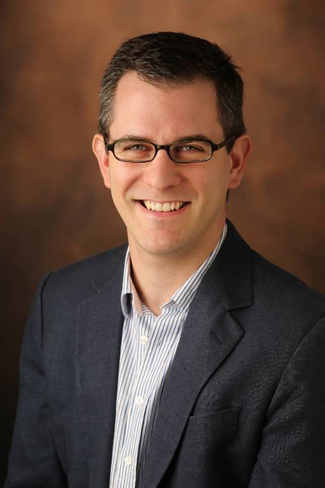 The LAPOP team has spent years at the forefront of survey research in developing contexts. During the COVID-19 pandemic, when the standard face-to-face approach to doing surveys became impossible, they quickly developed alternatives. "We started having conversations with other cross-national projects like ours to share what we were learning, and this underscored that doing survey research in developing contexts poses unique challenges," said Noam Lupu, associate professor of political science and associate director of LAPOP. "About a year ago, we started planning for a summer school to share LAPOP's unique expertise in this space. We had a sense that there was demand out there for training that focuses on survey research in settings beyond the standard approaches and cultural norms specific to the U.S. and Western Europe."
In these affluent countries, surveys are now typically done online or over the phone, Lupu said. However, in most of the countries where LAPOP works, fewer people have access to the internet or data plans on their cellphones. This means that nationally representative surveys ought to be conducted face-to-face in places across the Arab world, Africa and Southeast Asia, knocking on doors and asking questions. Cultural norms also vary tremendously across these contexts, so how to approach potential respondents and how to phrase questions must be adapted.
"I am delighted that LAPOP has started offering the Summer School in International Survey Methods, and I had a great experience teaching the session on Survey Experiments this year. This course fills an important need, and I wish I could have participated as a graduate student," said Taylor Boas, professor and chair of the Department of Political Science at Boston University. "Most instruction in survey research methods focuses on the United States or other advanced democracies, but doing survey research in the Global South presents unique challenges. LAPOP is particularly well qualified to organize this course, and I hope it is offered again in future years. The students were bright and engaged, and many of them brought extensive prior survey research experience to bear. I was impressed with their ideas and thrilled to meet the next generation of international survey researchers!"
"I learned a lot about the nuances of survey research! I have conducted surveys in the past for research, but I have more of a grasp now on the steps to take to bring my research designs to the next level and to be more principled in the design decisions I make," said Raquel Centeno, a participant and graduate student in political science at the University of Southern California. "The networking was great, and I really appreciated the mix of attendees working in academia and attendees working in industry—it was great to hear more about what kinds of things people are doing in nonacademic settings. I also found all of the instructors to be really engaging and passionate about what they do, which always helps with learning."
The program included instruction devoted to questionnaire design, sampling, survey experiments, panel samples and more, from political scientists and survey experts at Vanderbilt, University of Illinois, Chicago, University of North Carolina–Greensboro, Cornell University and Boston University.
According to Lupu, the overarching goals for the summer school were twofold: for students to complete the program with greater capabilities to conduct their work with tools that are specific to the contexts of their work, and that all participants leave as an embedded part of a community of scholars conducting this type of research. In the long term, this network can remain active as a resource to overcome challenges that arise in this type of research with people doing similar work around the world.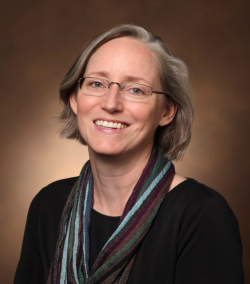 "Given our expertise and experience, LAPOP is uniquely situated to facilitate learning activities and conversations that advance the frontier of scientific survey research in challenging contexts," said Elizabeth J. Zechmeister, LAPOP lab director and Cornelius Vanderbilt Professor of Political Science. "Our ability to realize this potential has been enhanced in recent years by a number of exciting initiatives that Professor Lupu has undertaken in his role as LAPOP's associate director. I couldn't be more excited about these efforts, including the tremendous success realized by the inaugural session of the Summer School in International Survey Methods."