Chancellor Daniel Diermeier announced today that Vanderbilt University is expanding its nearly 35-year partnership with The Posse Foundation, a national nonprofit organization that teams up with selective colleges and universities in the United States to provide student scholarships and leadership training. Vanderbilt will add two additional cohorts of Posse Scholars to its campus—a second cohort from New York City, and one from Houston.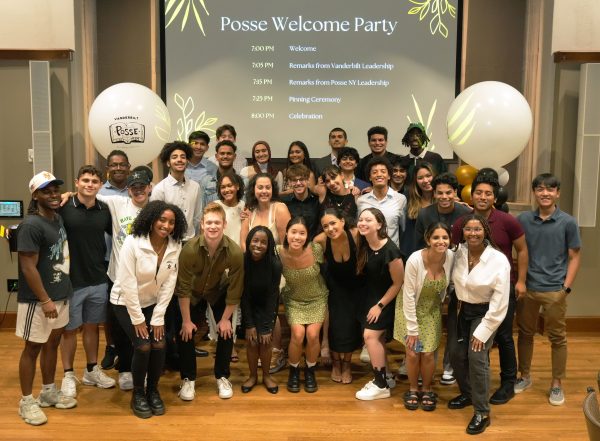 Students in the new cohorts will receive full tuition scholarships up to the cost of attendance. They will be part of the university's incoming first-year class in 2024. Posse is also granting Vanderbilt $1 million over five years to help with programming costs associated with the new cohorts.
"We are proud to expand our long-standing relationship with Posse Scholars. The Posse Foundation has been a leader in enabling access for some the country's most promising students who might not otherwise be identified in the admissions process." Diermeier said. "The program's innovative approach to assessment, support and leadership development is a model for creating educational opportunity nationwide."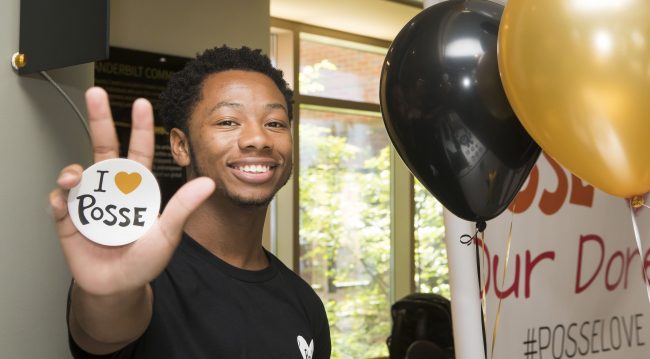 Posse is considered one of the country's most comprehensive and renowned college access and leadership development programs. Posse students are selected through the organization's dynamic assessment process, which helps identify outstanding students who may be overlooked in the traditional admissions process.
"For more than three decades, Vanderbilt and Posse have enthusiastically shared a philosophy of seeking out the next generation of enterprising leaders wherever they may be," said Douglas L. Christiansen, vice provost for university enrollment affairs and dean of admissions and financial aid. "We are excited to welcome these stellar young people to the Vanderbilt community."
LASTING PARTNERSHIP
Vanderbilt was the first university to partner with The Posse Foundation when it was launched in 1989 by social entrepreneur Deborah Bial. Since then, more than 300 Posse Scholars have thrived at Vanderbilt and enriched the campus community.
The Posse Scholars program is based on the philosophy that a small, diverse group of talented students—a posse—carefully selected and trained, can catalyze individual and community development.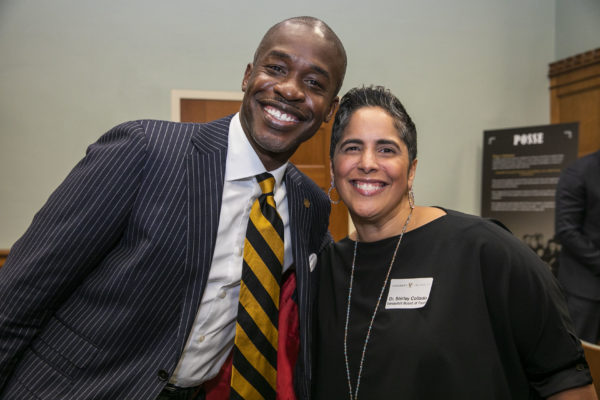 "Vanderbilt's role in the development of the Posse program has been enormously significant. As the first university to establish a partnership, it paved the way for other outstanding institutions to join. As a result, more than 12,000 young people have become Posse Scholars over the years. Now, 34 years later, Chancellor Diermeier is tripling the size of the program, and we could not be more thrilled," said Bial, president and founder of The Posse Foundation.
The Vanderbilt Posse Scholar Program creates a supportive community throughout the scholars' time on campus, it also provides precollegiate training on navigating the college experience, career and internship support, and robust alumni career networking.
And their success is evident. Three current members of the Vanderbilt Board of Trust are Posse alumni.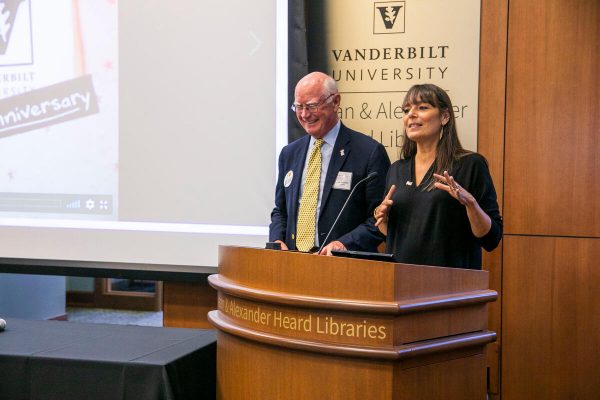 Nationally, the Posse program partners with more than 60 selective colleges and universities with cohorts stemming from more than 20 major U.S. cities.