Recent Vanderbilt graduate and Division I student-athlete Jared Wheatley may have spent his whole life playing sports, but it wasn't until he studied the real-world applications of data science that the idea for his Immersion Vanderbilt project was sparked. Combining his deep understanding of athletics and his coursework as an economics major and data science minor, the four-year Vanderbilt football punter tackled the way performance data is collected and used across a variety of sports.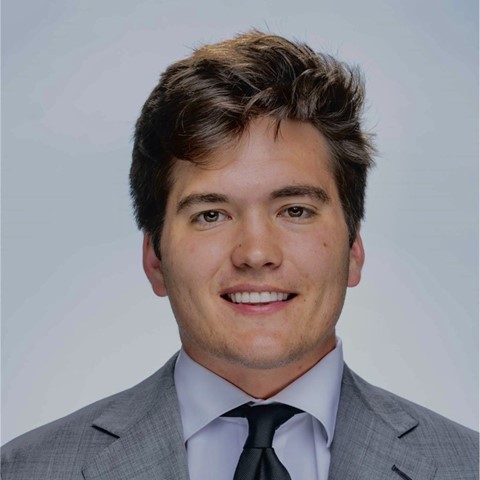 Inspired by Professor Scott Crossley's course Fundamentals of Data Science, Wheatley sat down with the football team's data analyst to learn more about which metrics are collected, why and how they inform the strategies of coaches and individual athletes. Crossley, Wheatley's Immersion Vanderbilt faculty adviser, helped him develop a similar data collection and analysis protocol from online data sets available for baseball, basketball and golf. For each sport, Wheatley considered different sets of questions aimed at better understanding the driving factors for successful athletic performance during competition. 
From his own experience as an athlete, Wheatley knew that in most team sports there is an element of subjectivity. The coach decides the roles of the players based on many variables and the larger strategy. Similarly, in golf players choose which clubs to use depending on the distance and position of the ball in relation to the hole. But how do players and coaches make these decisions? And can they be rooted in any objective data points? 
For Wheatley, the project was a chance to take what he was learning in the classroom and apply it to a personal passion—the very call to action that Immersion Vanderbilt makes to all undergraduate students. 
"Something that helped me was that I really, actually enjoyed doing this project," Wheatley said. "It didn't feel like homework or studying for a test."  
The result was an experience that honed his data skills and inspired him to find solutions to real-world problems. For example, Wheatley sought to understand which metric most contributes to a lower, and thus winning, score in golf by analyzing variables such as driving distance, driving accuracy, grades within regulation, scoring on Par 3, scoring on Par 4 and scoring on Par 5. After cleaning up the data and removing any problematic outliers, he found that driving distance had the strongest effect on total score.  
"What's unique to data science is that you never run into the same problem," Wheatley said. "It's always something different, and you're always troubleshooting." 
While the nuances of data science may have been a surprise at first, Wheatley said it's now a field he can take with him into graduate school and beyond. He credits his Immersion Vanderbilt experience with being the "launching point" for his future career in economics. He plans to pursue a graduate degree and continue to play football at the collegiate level.   
Wheatley's advice for other undergraduates as they pursue Immersion Vanderbilt?  
"Think of it as an opportunity to really explore something that you like and incorporate it into what you've learned," he said. Wheatley encourages others to take advantage of resources at Vanderbilt that "you won't find anywhere else."  
Immersion Vanderbilt is a degree requirement that encourages students to pursue passions within and beyond the classroom. It includes an experiential learning component and a culminating project supported by the mentorship of a faculty adviser. Learn more at vanderbilt.edu/immersion.