The Office of Postdoctoral Affairs has announced the first cohort of the Vanderbilt-Fisk Postdoctoral Fellowship. These fellowships are designed to offer opportunities for recent Vanderbilt Ph.D. graduates to build their teaching and scholarship portfolios, receive mentoring from faculty at both institutions, and allow time for publishing from their dissertation or preparing other research papers. Fellows will be considered by Fisk for faculty positions, with the goal of leading to tenure-track positions.
"The applications we received were outstanding. I am excited to launch this joint effort between Vanderbilt and Fisk," said C. André Christie-Mizell, vice provost for graduate education, dean of the Graduate School and director of the Office of Postdoctoral Affairs. "We look forward to supporting these scholars through the postdoctoral fellowships and into the early stages of their careers."
Three fellows were chosen based on their exceptional records of research and scholarship. Their appointments will begin Aug. 1 and last until July 31, 2025.
The 2023 Vanderbilt-Fisk Postdoctoral Fellows are as follows: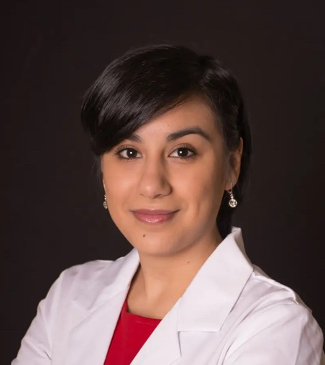 Velia Garcia is a structural biologist interested in the fundamental mechanisms of structure-function relationships of proteins involved in inflammation. Her current research is focused on understanding cell signaling interaction at the host-pathogen interface.
Garcia earned her undergraduate degree in chemistry at the University of Texas Pan American, a Hispanic-serving institution, where she was awarded a Research Initiative for Scientific Enhancement Undergraduate Training Fellowship in 2014. She began the Fisk-Vanderbilt Masters-to-Ph.D. Bridge Program under the mentorship of Dr. Steven Damo at Fisk University. Upon completing her master's thesis, she transitioned into the chemistry department at Vanderbilt to pursue her Ph.D. in the laboratory of Dr. Walter Chazin.
Garcia will complete her doctorate this summer. Through her experiences with minority-serving institutions, she understands how instrumental these institutions are in training the next generation of students. Garcia aspires to become a professor at a minority-serving undergraduate institution.
While in her postdoctoral fellowship, she will be mentored by Dr. Jennifer Gaddy, associate professor at Vanderbilt University School of Medicine, and Dr. Steven Damo, chair of the Department of Life and Physical Sciences and assistant professor of chemistry at Fisk.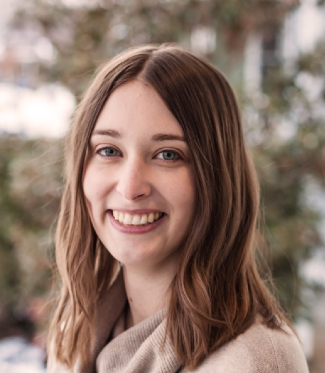 Meagan Rainock is a sociologist investigating three lines of inquiry: the social determinants of health, racial and ethnic inequality and empowerment, and deviance and social control. Her research aims to illuminate the role of racial stratification in the criminalization of mental illness.
Rainock earned her undergraduate degree in sociology from Brigham Young University, where she also received her master's degree in sociology. She entered Vanderbilt to pursue her Ph.D. under the mentorship of C. André Christie-Mizell and wrote her dissertation, titled "Race-Gender Differences in Medicalization and Criminalization: The Consequences for Criminal Justice Involvement and Mental Health Treatment."
Rainock completed her doctorate in spring 2023. Her long-term career goal is to become a tenured professor of sociology at a university where she can pursue both teaching and research. She will specialize in the study of racial disparities in health and criminal justice involvement in the hopes of making a significant contribution to this social issue through research that has a tangible community impact, and through mentoring students in the pursuit of solving social problems.
While in her postdoctoral fellowship, she will be mentored by Dr. Jonathan Metzl, Frederick B. Rentschler II Professor, professor of sociology and psychiatry and director of the Department of Medicine, Health and Society at Vanderbilt, and Dr. Shirley Brown, dean of the School of Humanities and Behavioral Social Sciences and professor of sociology at Fisk.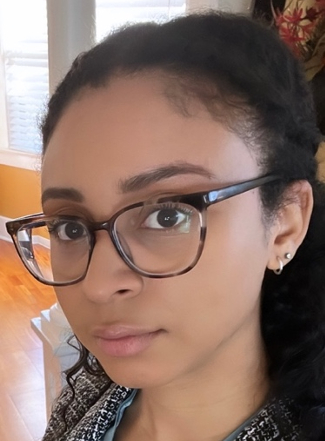 Anne Taylor is a neuroscientist studying addiction. Her goal in this research is to uncover the neurophysiological mechanisms of short- and long-term drug use and its relation to negative affective behaviors. She wants to use her work to create and disseminate educational tools for the broader community. She believes, as part of her duty as a scientist, that she should enrich the lives of individuals who have experienced adversity to minimize their risk for future negative health outcomes.
Taylor completed her undergraduate degree at Binghamton University, where she completed a research project with Dr. Christopher Bishop that was published in Neuroscience. She was awarded a National Institute on Drug Abuse fellowship, which allowed her to continue research during the summer of 2016 in Dr. Paul Meyer's lab at the University of Buffalo. The experience with Meyer encouraged Taylor to apply for graduate school to pursue a career in the field of addiction research.
Taylor will complete her doctorate this summer. She aspires to be a leading expert in her field, with a particular focus on the plasticity mechanisms that underly the transition from alcohol use to abuse. She is committed to creating a supporting and inclusive learning environment and instill a love of lifelong learning in the students she teaches and mentors.
While in her postdoctoral fellowship, she will be mentored by Dr. Danny Winder, director of the Vanderbilt Center for Addiction Research and Bixler-Johnson-Mayes Professor and professor of molecular physiology and biophysics at Vanderbilt, and Dr. Brian Nelms, dean of the School of Natural Sciences and Mathematics and associate professor of biology at Fisk.