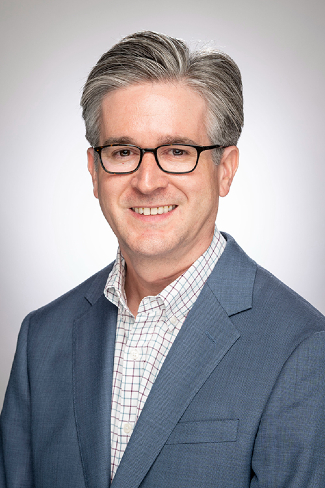 Seth Robertson, a communications leader with extensive experience in developing editorial content for Vanderbilt University's core audiences, has been named the new director of strategic communications for the Jean and Alexander Heard Libraries, effective July 10. Robertson joins the libraries from Vanderbilt Communications and Marketing, where he most recently has served as editorial director of university communications and editor-in-chief of Vanderbilt Magazine.
"Seth's career contributions to the promotion and celebration of the people, scholarship, research and values of Vanderbilt University are manifest in the institution's newsletters, magazines and releases," University Librarian Jon Shaw said. "Over his 16 years at the university, Seth has become an integral part of the way we recognize strategic achievements. I am excited to see how Seth will inform and elevate the libraries' work."
Robertson currently oversees a team of writers and editors responsible for creating content that advances the university's priorities and engages and informs its community members, including alumni, faculty, staff, students and donors. He also supervises the print and digital editions of the university's flagship publication, Vanderbilt Magazine, which is distributed to more than 120,000 readers. Prior to joining the magazine's staff 10 years ago, Robertson assisted with the editorial production of various Vanderbilt newsletters and school-based publications.
As the Jean and Alexander Heard Libraries align more closely with Vanderbilt's instructional and research needs, the director of strategic communications will be responsible for envisioning and implementing a strategic communications plan that places the libraries' services and resources at the center of the university's mission. The role will entail developing story packages and key communications across a variety of distribution channels to inform, engage and inspire the Vanderbilt community, enhance the university's reputation, and advance its mission as a premier academic research institution.
"Seth is a convivial colleague with strong editorial experience," Associate University Librarian Celia Walker said. "He brings a passion for the written word and a deep understanding of Vanderbilt's priorities that will transform the way the libraries communicate with our audiences."