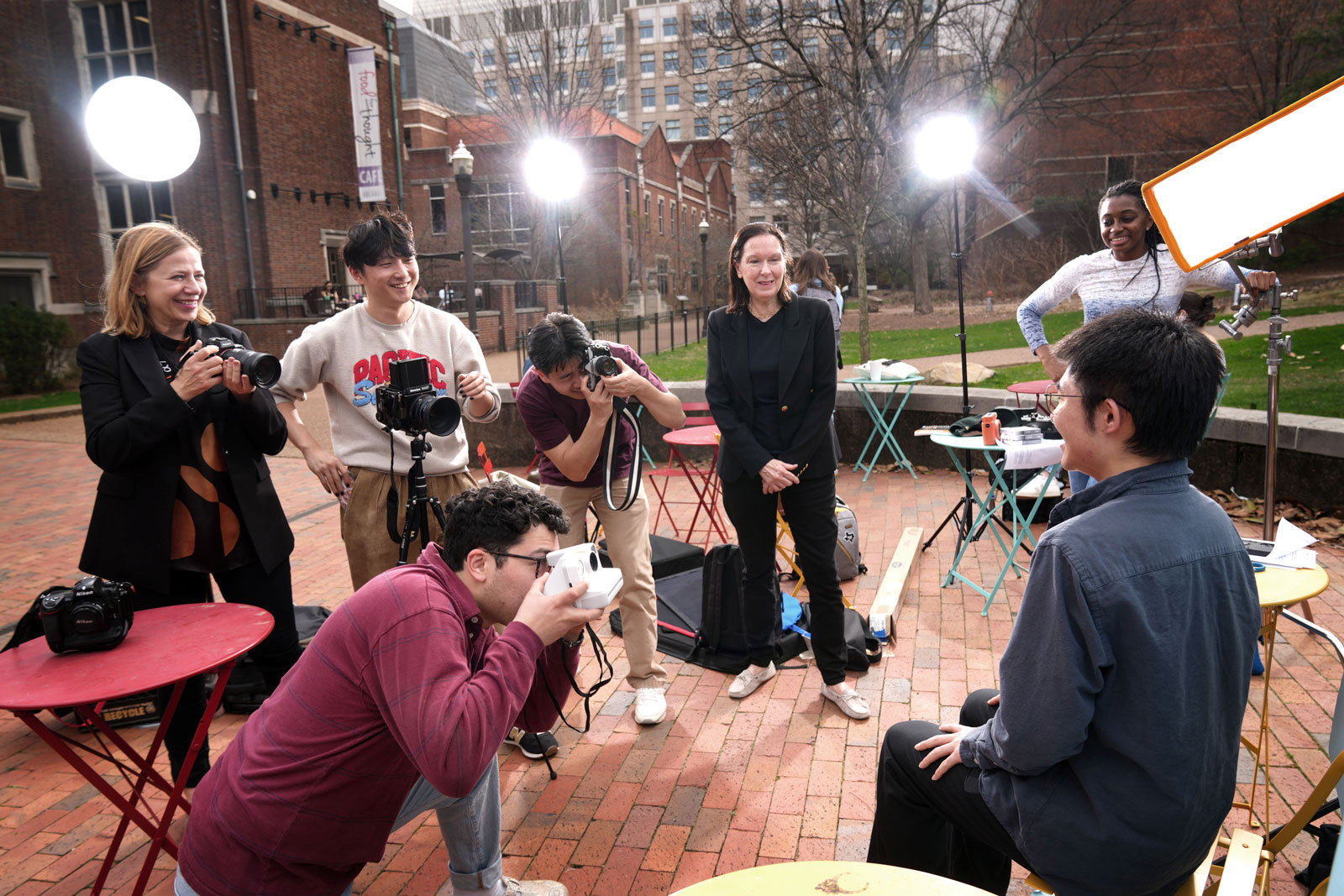 In 2022, as Vanderbilt's 150th anniversary approached, recent graduates Allen Zeng, BA'23, and Richard Zhang, BA'23, set out to capture the essence of the university by photographing its community members. Collaborating with Professor of Art Vesna Pavlović and librarian Yvonne Boyer, the two developed the "Vanderbilt Self-Portrait" project, which is now supported by a Sesquicentennial Grant from the chancellor's office and a Buchanan Library Fellowship. The end result was an art exhibition that debuted at Central Library in April 2023, as well as a physical and digital photo collection that will be preserved in the library's archives.
Zeng and Zhang, who took a photography class taught by Pavlović, were drawn to experimenting with film after watching a fellow creator on YouTube take portraits using a Polaroid camera. "Analog is such an unexplored format for our generation, but the results can be stunning," Zeng says. "We wanted to show the community
what film can do."
Pictured here, from left to right: Pavlović, Zhang, Zeng and Boyer photograph rising senior Yichi Zhang on Library Lawn in February, with assistance from recent graduates Warren Gignac, BA'23, (kneeling) and Maya Antoine, BA'23, (far right).
Photo by Larry McCormack