In celebration of LGBTQIA+ Pride Month, Vanderbilt is inviting members of the university community to events offered this June through the K.C. Potter Center and the Glammadores LGBTQIA+ Employee Affinity Group, as well as community partners across Nashville. The community is also invited to utilize these Zoom backgrounds to celebrate Pride Month.
Pride Month, celebrated throughout June, honors the anniversary of the Stonewall Uprising on June 28, 1969, when police officers raided the Stonewall Inn, a gay club in New York City. The protests that followed served as a catalyst for even more political activism within the LGBTQIA+ community and paved the way for the first gay pride parade in the country in 1970. 
Pride Month 2023 Events 
PRIDE DAY CELEBRATION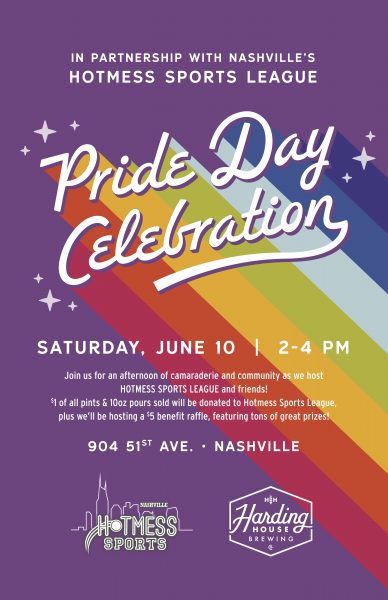 Saturday, June 10 
2–4 p.m. 
Harding House Brewing Co. 
Join us for an afternoon of camaraderie and community honoring HotMess Sports League, with opportunities to donate, a benefit raffle and great prizes. This event is open to all members of the Vanderbilt community. 
For more information, email michael.j.pastrana@vanderbilt.edu. 
SUNDAY FUNDAY: PRIDE IN THE PARK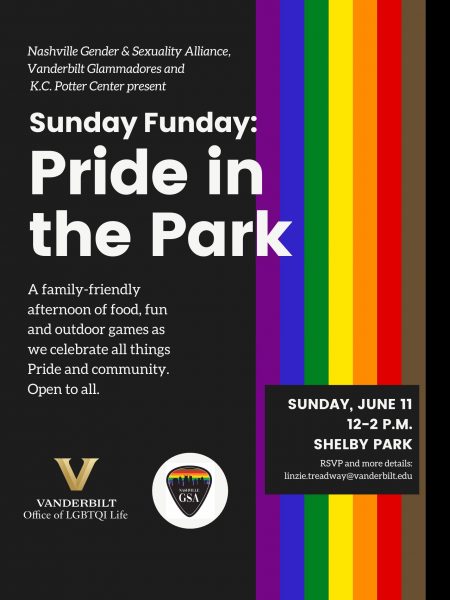 Sunday, June 11 
Noon–2 p.m.
Shelby Park
Join the Glammadores Employee Affinity Group, K.C. Potter Center and Nashville Gender & Sexuality Alliance for food, fun and "glam games" at Shelby Park as we celebrate all things Pride and community. Open to all Vanderbilt employees and guests. 
To RSVP, sign up here.
GLAMMADORES VIRTUAL COFFEE HOUR 
Tuesday, June 13 
10–11 a.m. over Zoom
Join our monthly coffee hour for coffee and conversation. Open to all LGBTQIA+ staff, faculty and postdoctoral scholars as well as allies. 
Email linzie.treadway@vanderbilt.edu for Zoom link and to learn more about the Glammadores. 
PRIDE AND POSTERS BRUNCH  
Friday, June 23 
Noon–2 p.m. 
K.C. Potter Center  
Enjoy us for a community brunch provided by D'Andrews Bakery while we make posters and fliers for Pride. This event is for Vanderbilt students, faculty and staff. 
VU/VUMC MARCH IN THE PRIDE PARADE 
Saturday, June 24
10 a.m.–noon 
Meetup information TBD 
Join Vanderbilt University and VUMC community members as we walk together in this year's Nashville Pride Parade.  
Sign up here or at vu.edu/pride2023.  
Email katja.tetzlaff@vanderbilt.edu for more information.