The Vanderbilt University Board of Trust elected new trustees on April 20 during its annual spring meeting. Lamar Alexander, BA'62; John Arnold, BA'96; Nina Kohler; Shaiza Rizavi, BS'91; and Jon Winkelried will serve five-year terms beginning July 1. In addition, Peter Marshall, BA'14, and Somto Okoye, BE'19, will begin two-year terms as a young alumni trustee and a young alumni leader, respectively.
"Our newest trustees bring visionary leadership, valuable perspective and a resolute commitment to help Vanderbilt University dare to grow into the global leader in teaching and discovery for the 21st century," said Board of Trust Chairman Bruce Evans, BE'81. "I am delighted to welcome each of them to the Board of Trust."
The board also reelected Andrew Hoine, BA'96; Kito Huggins, BS'96, JD'99; and Doug Parker, MBA'86, to second five-year terms.
"Since its founding 150 years ago, Vanderbilt has relied upon the steady governance of trusted leaders who are dedicated to the university's growth and success. Our new and returning board members proudly continue this legacy," Chancellor Daniel Diermeier said. "I'm excited by the tremendous depth of experience and expertise they bring to the university, and I look forward to working together to pursue our bold mission and aspirations."
The following trustees were elected to five-year terms: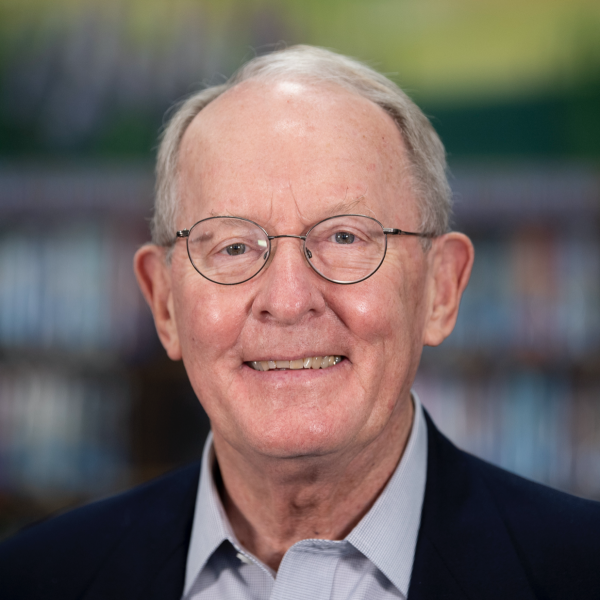 Lamar Alexander, of Maryville, Tennessee, served as United States senator for three terms. He earned a bachelor's degree, magna cum laude, from Vanderbilt; was a member of a record-setting 400-yard relay team; and, in 1962, was editor of The Vanderbilt Hustler student newspaper, in which he urged ending racial segregation in Vanderbilt's undergraduate college. He earned a J.D. from New York University, where he was a law review editor.
Alexander was governor of Tennessee (1979–87) and chair of the National Governors Association. He was serving as president of the University of Tennessee (1988–91) when President George H.W. Bush appointed him U.S. secretary of education. Alexander was a U.S. senator from 2003 to 2021.
"As a longtime public servant serving the interests of the state of Tennessee and the nation, a former university president and an advocate for education and health care reform, Senator Alexander makes an excellent addition to the Vanderbilt Board of Trust," Evans said.
At Vanderbilt, Alexander served on the Alumni Association Board of Directors. In 2011, he was named to the Vanderbilt Athletics Hall of Fame, and he was the 2012 undergraduate Reunion attendance chair. He and his wife, Honey, have donated their personal papers to the university.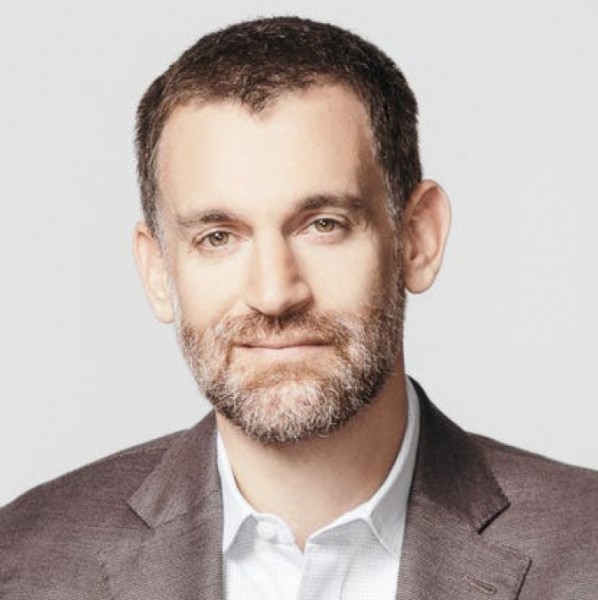 John Arnold, of Houston, founded and co-chairs Arnold Ventures LLC, one of the largest and preeminent public policy foundations in the nation. Arnold also co-founded and chairs GridUnited, a utility-scale electric transmission development company.
Arnold previously founded and ran Centaurus Energy LP, a commodity hedge fund that managed up to $6 billion in assets. Before Centaurus, Arnold was vice president of natural gas derivatives trading at Enron Corp.
Arnold Ventures' philanthropic mission is to "invest in evidence-based solutions that maximize opportunity and minimize injustice." The foundation is known for data-driven approaches to philanthropy methodologies, with an emphasis on identifying high-impact policy solutions and rigorous program assessments. Arnold Ventures has a significant focus in criminal justice reform, health care, education and public finance. Secondary areas of interest include energy and climate, democracy, journalism and infrastructure.
"John Arnold and his wife, Laura, are pioneers in data-driven philanthropy, with an emphasis on finding highly impactful policy solutions to today's most pressing problems. As a former Vanderbilt trustee and significant donor to the university, Mr. Arnold is a strong addition to the Board of Trust," Evans said.
As an alumnus, Arnold has served as a member of the College of Arts and Science Board of Advisors and was on the Board of Trust from July 2010 through June 2014. The Arnolds' support of the College of Arts and Science includes the Arnold Family Scholarship, the Arnold Scholars Program, and the Laura and John Arnold Fund, an endowed fund supporting Vanderbilt's public policy program.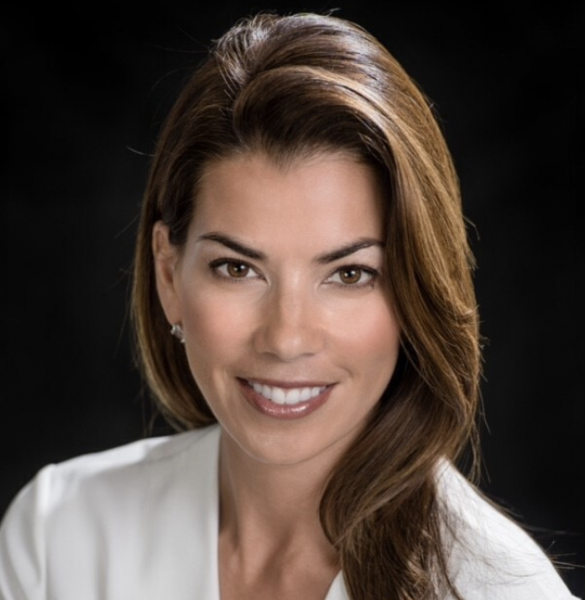 Nina Kohler, of Kohler, Wisconsin, works in strategy and design for Kohler Company's extensive hospitality division while also serving as creative director and owner of Sweet Potato's Boutique. She earned a bachelor's degree from Mississippi State University, studied design at Parsons School of Design and is a master's degree candidate of the Harvard Extension School.
Kohler and her husband, David, are the parents of Vanderbilt alumnus Sam Kohler, BA'21, and rising junior Katherine "Tait" Kohler. In addition to extensive philanthropy by the Kohler family, Nina serves as a director of the Boys & Girls Club of Sheboygan County, Wisconsin; on the PGA Reach/PGA Foundation; and is a former trustee for Colgate University and the Kohler School Foundation.
"As a current and past Vanderbilt parent, a former trustee of Colgate University and a philanthropic supporter of education at Northwestern University, Duke University and Choate Rosemary Hall, Mrs. Kohler brings valuable experience and is an extremely welcome addition to our Board of Trust," Evans said.
At Vanderbilt, the Kohlers have been members of the Parents Leadership Committee and hosted the 2018 Summer Send-off Party and the 2021 Commodore Launch. They attended the 2018 Chicago College Hall Road Show, the 2017 and 2021 Chancellor's Move-In receptions and the 2021 Commencement reception.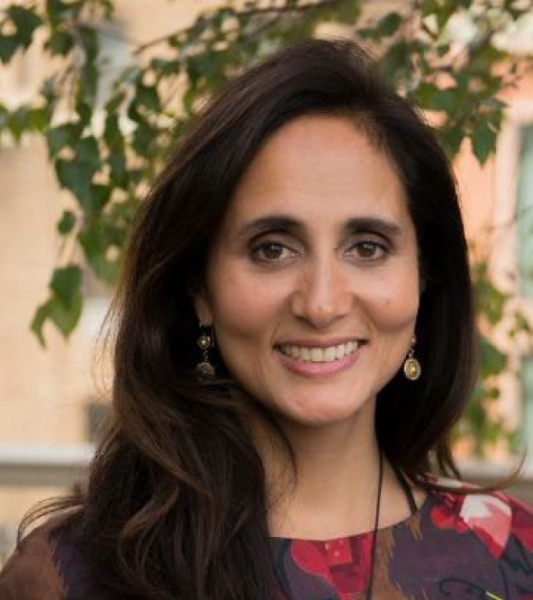 Shaiza Rizavi, of New York City, serves as co-chief executive officer and money manager at Gilder, Gagnon, Howe and Co., a growth-equity brokerage and investment management firm dedicated to giving individuals who possess long-term patience and fortitude an opportunity to create wealth.
Rizavi and her husband, Jonathan Friedland, are the parents of Vanderbilt rising junior Anna Friedland. In addition to serving on nonprofit boards, Rizavi and Friedland support organizations working to create opportunity and choice through education and businesses that reimagine how to tackle poverty.
"Ms. Rizavi and Mr. Friedland have provided significant scholarship and faculty support to Peabody College. Ms. Rizavi's nonprofit leadership experience and her involvement at Vanderbilt make her an excellent addition to the Board of Trust," Evans said.
At Vanderbilt, Rizavi chairs the Peabody Campaign Cabinet and was honored with the 2019 Peabody College Distinguished Alumna Award. She has hosted several Peabody events, including co-hosting a Campaign Cabinet reception in her New York City home and a cabinet meeting at her office. She has attended numerous Reunions, served as a guest lecturer for Human and Organizational Development courses, and was a VUconnect adviser from 2011 to 2014.
Jon Winkelried, of Hobe Sound, Florida, joined TPG Holdings/TPG Capital LP, one of the largest alternative asset management firms in the country, as co-CEO in 2015 and became the sole chief executive officer in 2021. On Jan. 13, 2022, Winkelried took TPG public, trading on the Nasdaq stock exchange. Winkelried earned his bachelor's degree and MBA from the University of Chicago.
He and his wife, Abby, are the parents of three children: Vanderbilt alumni Matt Winkelried, BA'12; Jennifer Winkelried, MSN'18; and J Winkelried, who attended the university from 2011 to 2014. Jon Winkelried spent 27 years at Goldman Sachs, from which he retired as president and co-chief operating officer in 2009. Winkelried was a member of the Board of Trust from 2012 to 2022, serving as vice chairman from 2017 to 2020.
"As a distinguished investment professional and a former chairman of the Board of Trust Investment Committee, Mr. Winkelried has vast knowledge of the Vanderbilt endowment. He had tremendous impact on Vanderbilt during his first term on the board, and we are extremely pleased that he is willing to continue his engagement with the university and serve an additional term on the Board of Trust," Evans said.
Additionally, the Winkelrieds were co-chairs of the Parents Leadership Committee for the 2011–12 academic year. They endowed the Abby and Jon Winkelried Chair to support a political science faculty member, the Winkelried Family Scholarship to support need-based undergraduate students, and the Abby and Jon Winkelried Fellowship at Peabody College. In 2018, the entire Winkelried family, including the couple's children, endowed the Winkelried Family Chair in Jewish Studies and the Winkelried Family Chair in Neuroscience. The couple also has made unrestricted gifts to Peabody College, the School of Engineering and the university's General Fund.
Marshall, Okoye named to young alumni positions
Two Vanderbilt graduates were confirmed to young alumni positions on the Board of Trust, each for a two-year term.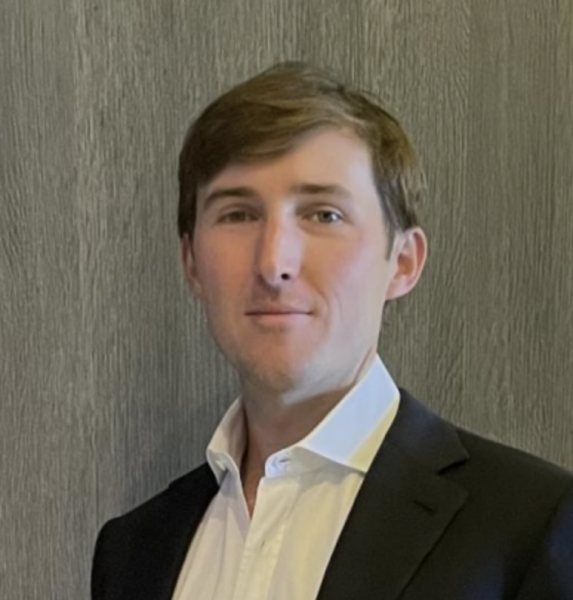 Peter Gregory Marshall, of Miami Beach, Florida, was elected a young alumni trustee in April. Marshall is founder and chief executive officer of Walden Bridge Capital, a crypto asset investment firm.
Marshall made his first major commitment to Vanderbilt in 2021, which was matched by the College of Arts and Science to establish the Peter G. Marshall Scholarship in the College of Arts and Science. His involvement at the university has included speaking to students in undergraduate business minor classes and serving as a GOLD class agent and as a Giving Day ambassador. Marshall's brother, John Christopher Marshall, is a rising Vanderbilt junior.
Somtochukwu "Somto" Okoye (née Dimobi), of London, was confirmed as a young alumni leader after serving a three-year term on the Vanderbilt Alumni Association board. After her graduation from Vanderbilt in 2019, Okoye joined Bain & Company and was based in Houston until February 2023. As a management consultant, she has worked globally with leaders at multiple Fortune 500 companies to solve challenging problems and reach previously unattained goals.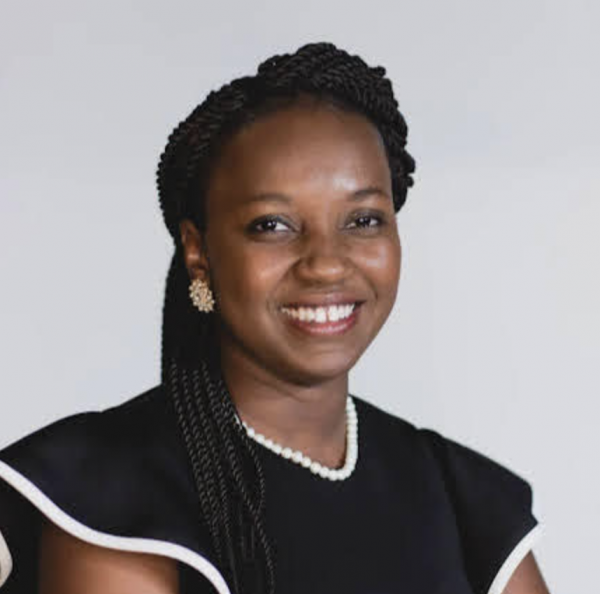 Across the communities to which she belongs, Okoye has dedicated herself to creating and championing innovative initiatives that help people achieve their full potential. At Bain TX, this involved her leading multiple people development and allyship initiatives, which contributed to her winning the 2021 Bain TX Annual Leadership Award. She also has worked in Nigeria, her home country, with West Africa Vocational Education to tackle unemployment and with other organizations that aim to improve career potential. She is a proud Opportunity Vanderbilt alumna and continues to give back. Okoye has been deeply engaged in committee work for the Vanderbilt Alumni Association board, including as a member of the Planning Committee. She also has broadly supported international students, served on university-wide and Career Center search committees and spearheaded the creation of the Real Talk Career Conference.
Three trustees reelected to second terms
The following trustees were reelected to second terms:
Andrew Hoine, of New York City, is managing director, senior vice president and director of research at Paulson and Company Inc., a New York-based investment management firm. Hoine and his wife, Jennifer, are the parents of rising sophomore Morgan Hoine. At Vanderbilt, he's been a member of the College of Arts and Science Board of Visitors.
Kito Huggins, of New York City, is chief diversity, equity and inclusion officer at Patterson Belknap Webb & Tyler. At Vanderbilt, he served as the Class of 1996 party chair in 2016, and in 2014 he was the promotion chair for the Vanderbilt University Law School Class of 1999. Huggins was a guest speaker for the 30th anniversary of the Vanderbilt Posse Scholar Program in 2019 and a speaker at the New York Commodore Launch event in 2021.
Douglas W. "Doug" Parker, of Dallas, retired as chairman of American Airlines Group on April 30 after stepping down as CEO in March 2022. Parker and his wife, Gwen, are the parents of Vanderbilt graduates Jackson Parker, BA'17, and Eliza Parker, BS'23. At Vanderbilt, Parker serves on the Owen Graduate School of Management Board of Visitors and the Parents Leadership Committee. He received the 2004 Owen Distinguished Alumnus Award and served as the Owen School's Commencement speaker in 2013.
Two named trustees emeriti
In addition, at the April 20 meeting, the Governance and Board Affairs Committee voted to recommend that the Board of Trust approve the nomination of Dr. David W. Patterson and Dr. Robert C. Schiff Jr. to positions of trustees emeriti, effective July 1, 2023.
"The Board of Trust has greatly benefited from the leadership and counsel of Dr. Patterson and Dr. Schiff," Evans said. "On behalf of the board and the university, I thank them for their many years of dedicated service."