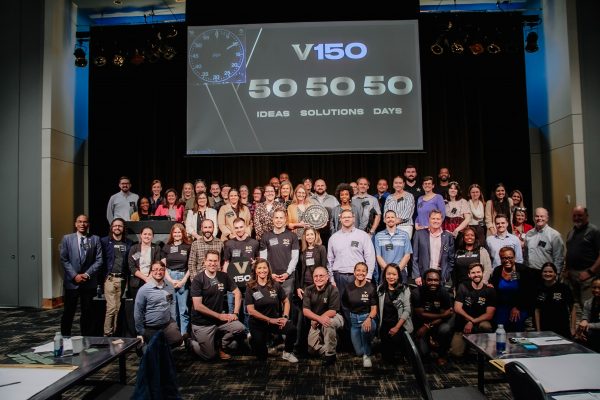 Last month, staff from across Vanderbilt's campus gathered to collaborate and tackle ideas submitted as part of the "50 Ideas, 50 Solutions in 50 Days: Innovating for the Next 150 Years of Vanderbilt University" initiative.
In honor of Vanderbilt's Sesquicentennial and inspired by the university's "Dare to Grow" motto, "50 Ideas, 50 Solutions in 50 Days" was created to introduce staff to the design thinking process. David A. Owens, Evans Family Executive Director of the Wond'ry, guided teams to envision and create potential solutions. Senior leaders, including Chancellor Daniel Diermeier, stopped into each session to hear from Vanderbilt staff and to provide feedback into their topics and solutions.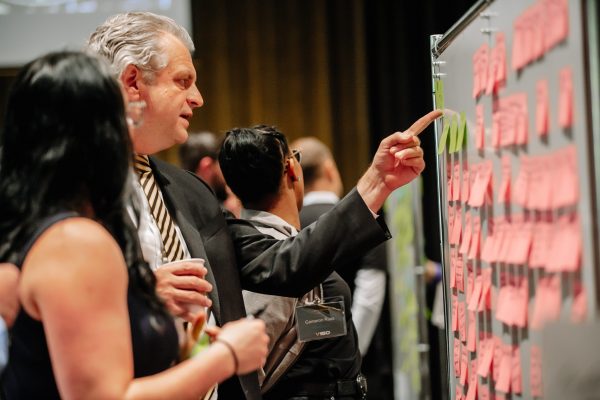 "I think the process was great," said Melissa Krasnove, program manager for the epidemiology and health policy department. "A lot of ideas were generated, and we got to meet new people that we hadn't met before—which was probably the best part. I hope we can all get back together again to further develop these ideas."
Design thinking is a problem-solving methodology that emphasizes a human-centered approach—the goal is to devise meaningful, effective solutions by first understanding the needs and desires of the end users. All of the participants were assigned an idea and provided with a design brief. Groups then were tasked with creating potential solutions and voting on the best ideas. Finally, each group created prototypes and suggested next steps.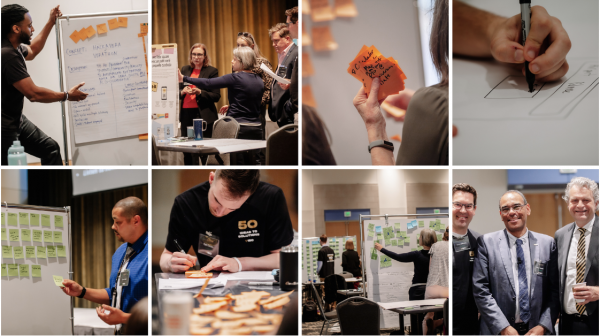 Many of the ideas that were discussed revolved around themes such as parking, university policies, the staff experience and information sharing. However, new themes, such as artificial intelligence chat bots, emerged through the design thinking process.
Over the past month, groups have started to tackle issues identified as part of the initiative. Improvements include faster load times within Oracle and an updated Quick Facts webpage. Groups are working to implement more solutions starting this summer, including a new policy library and a resource book for executive assistants.
Ideas for future projects can be submitted online.