The Black Vanderbilt University Career Accelerator Program recently concluded its inaugural semester, and 12 participating students were recognized at a celebration dinner. 
Black Vanderbilt alumni envisioned and partnered with the Career Center to develop and present the program, which aims to empower Black students in their career journeys.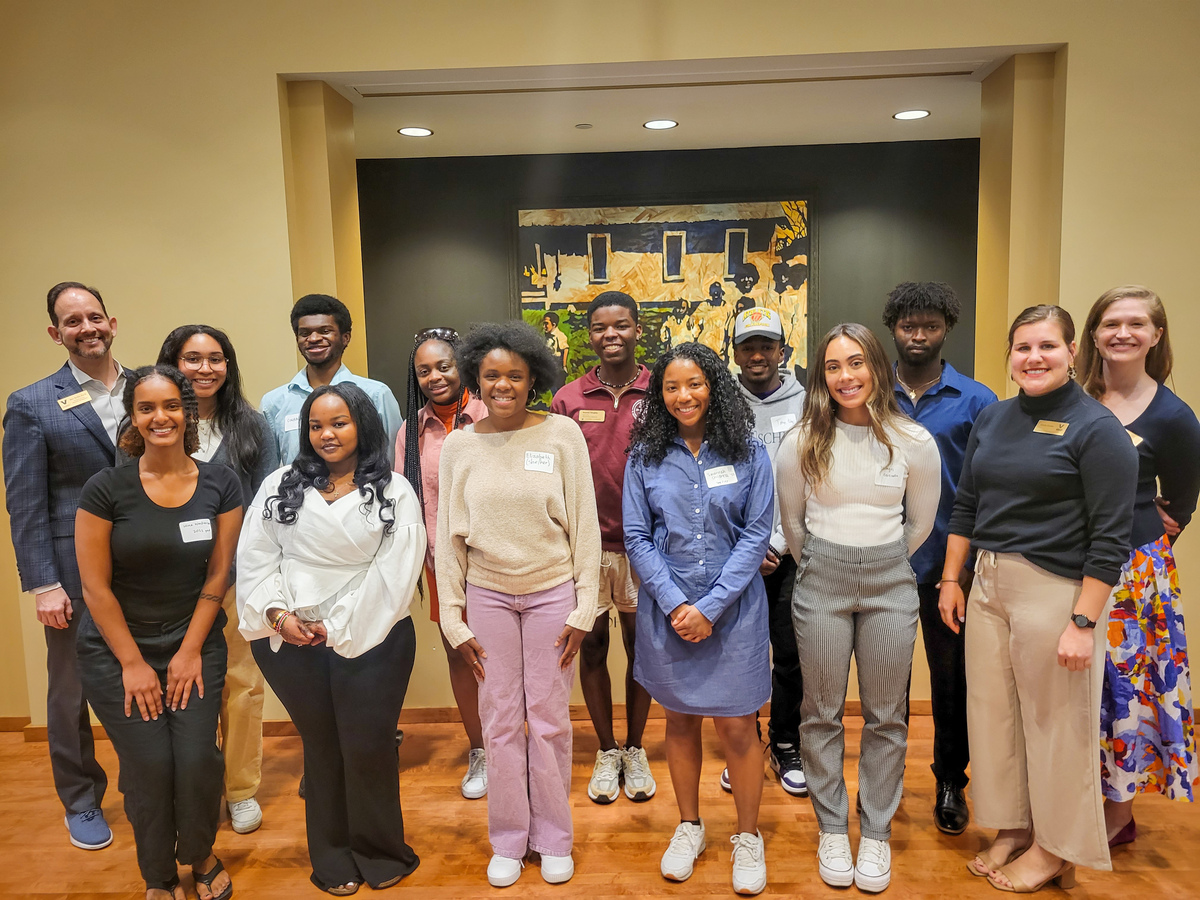 "I am so grateful that Black Vanderbilt alumni and the Career Center came together to launch this program," said Keyonte' Doughty, a sophomore human and organizational development and political science major. "I received so much advice from career coaches and BVU alumni. It's such a valuable network to be part of. After completing the program, I can confidently say I am more secure about my future." 
Throughout the collaborative nine-week program, students met at the Career Center and were paired with mentors. During these sessions, participants gained insight into their own interests and strengths; developed job materials and interview tips; and discussed topics such as workplace culture and inclusivity.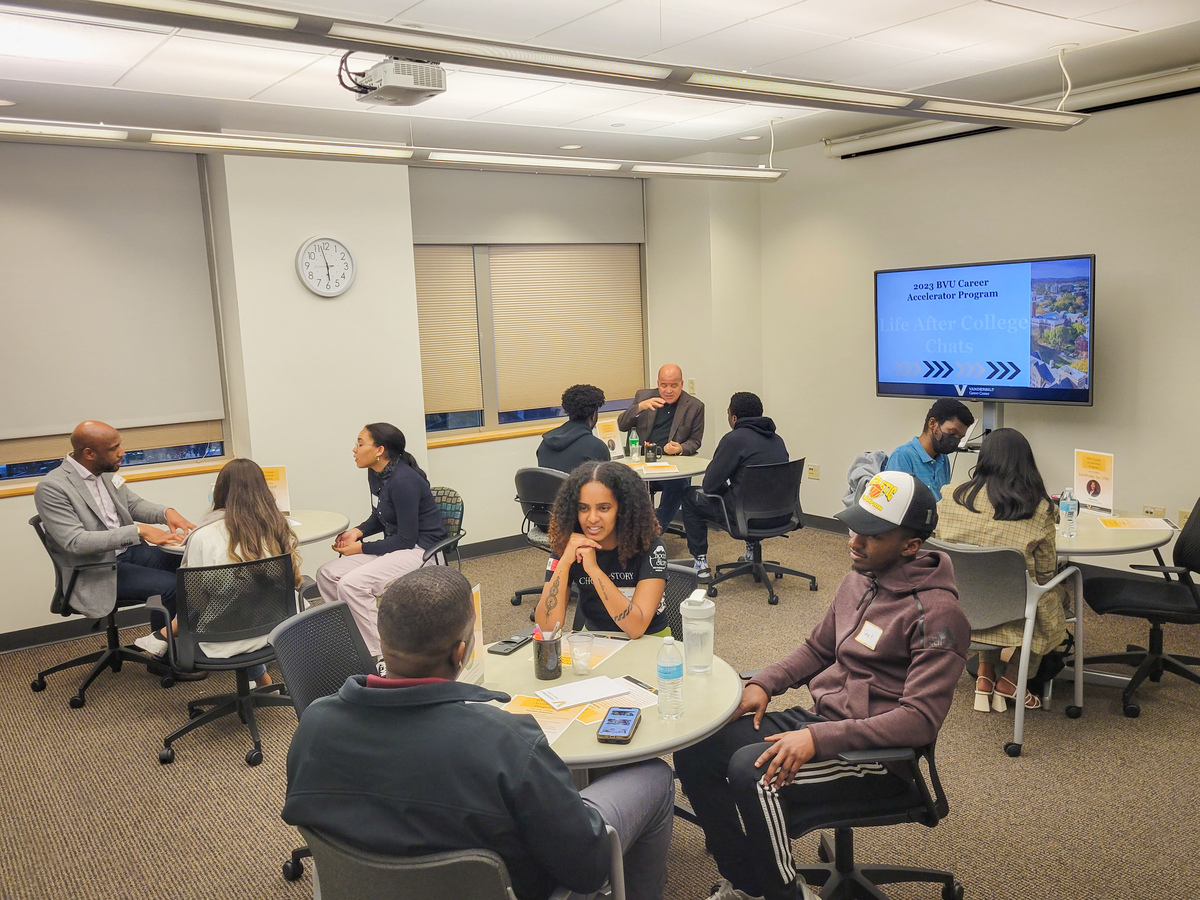 The sessions featured 18 alumni, employer and campus partner guests, including Alayna Hayes, assistant provost and senior director of the Career Center. 
"I cannot stress how important and special something like this is for Black Vanderbilt students," said Claramence Dokyi, BA'22, who served as a panelist and mentor for the program. "It's a powerful platform that allows students with similar experiences and interests to come together." 
The program culminated in a special semester-end celebration dinner at the Bishop Joseph Johnson Black Cultural Center. Alex Sevilla, vice provost for career advancement and engagement and the Evans Family Executive Director of the Career Center, thanked the many students, employers, mentors, alumni and staff who worked to create the community. 
"Look around the room. You have a powerful network here," Sevilla told participants. "This doesn't go away after tonight." 
Those completing the inaugural BVU Career Accelerator Program include:
Savannah Childress, Class of 2023, Peabody College

 

Conrad Hansen-Quartey, Class of 2023, School of Engineering

 

Tahye Pitter, Class of 2023, Peabody College

 

Hlina Wondwossen, Class of 2023, College of Arts and Science

 

Lexi Blakes, Class of 2024, College of Arts and Science

 

Michelle Kyalo, Class of 2024, College of Arts and Science

 

Keyonte' Doughty, Class of 2025, College of Arts and Science and Peabody College

 

Elizabeth Ebhogiaye, Class of 2025, Peabody College

 

Jadyn Collado, Class of 2026, Peabody College

 

Abubacarr Darboe, Class of 2026, Peabody College

 

Ryan La Barrie, Class of 2026, Undeclared

 

Keng Teghen, Class of 2026, School of Engineering and Peabody College

 
The program was organized by Whitney Taylor, senior career coach, and Alexis Coulter, career coach, at the Vanderbilt Career Center.