Vanderbilt University students in two business courses managed a $500,000 investment fund and took fourth place in the 2022 Tennessee Valley Authorities' Investment Challenge. Awards were announced at the annual TVA ICP Investment Conference on April 17, where students from participating universities gather to review their portfolios and hear from private equity, hedge fund and other investment professionals.
The TVA Investment Challenge oversees a $12 million portfolio that is managed by students at 25 colleges and universities, each competing with each other to beat the S&P 500 total return index. In 2022, the Vanderbilt team beat the S&P 500 performance by 3.9%; Vanderbilt has now beaten the S&P performance in three of the last four years.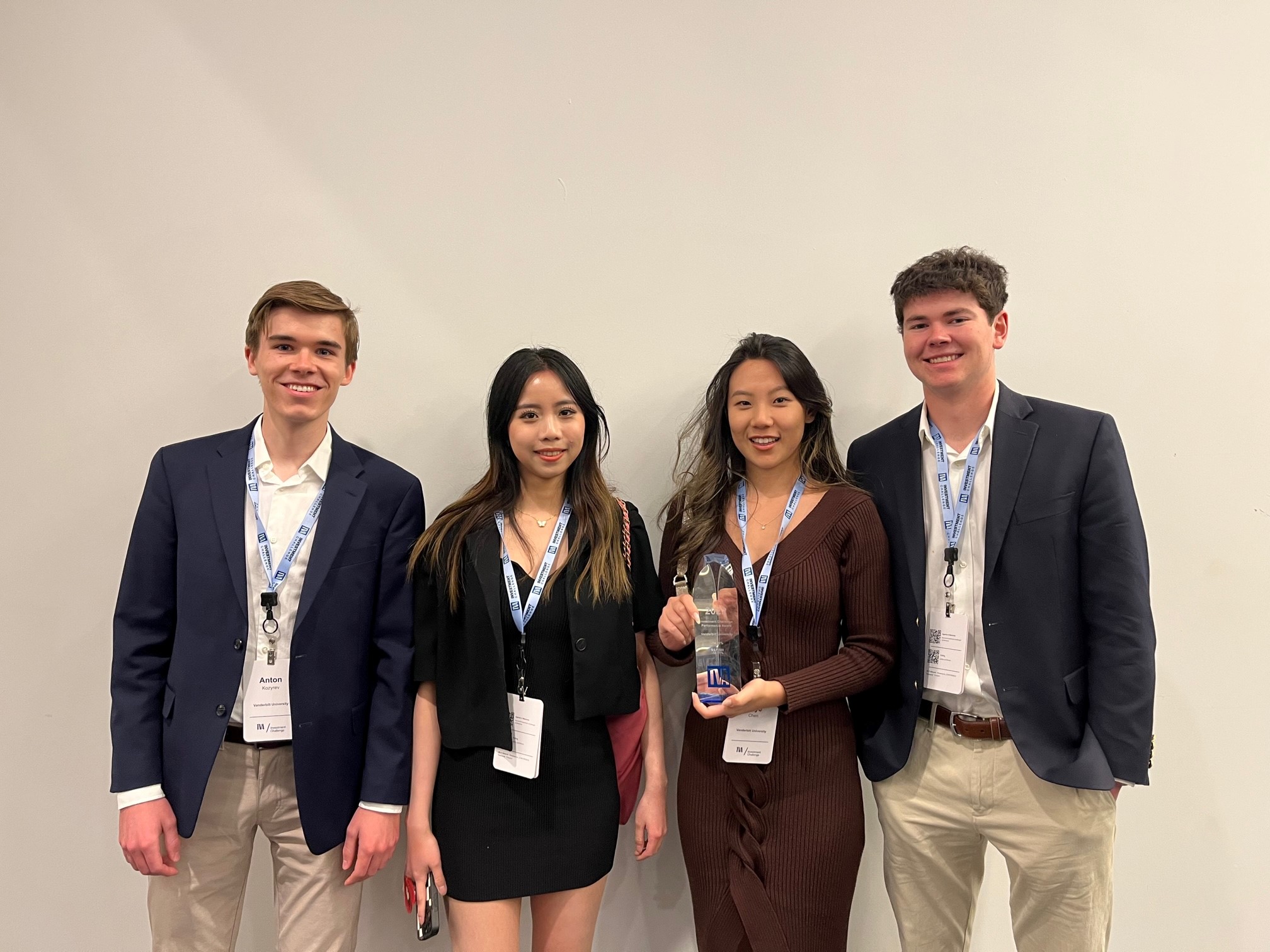 The Vanderbilt team, comprised of students in BUSA 3700 (Investment Analysis) and BUSA 3710 (Corporate Valuation), is led by Willis Hulings, associate professor of the practice of business studies in the College of Arts and Science. The team of students are responsible for managing the day-to-day decisions and investments. They design short- to mid-term investment strategies, decide on stock positions and monitor performance reports within the guidelines of the competition.
"The TVA-ICP is a superb experiential learning opportunity for students pursuing a career in finance," Hulings said. "Our Business Studies program and the business minor are constantly looking to provide more immersive opportunities for our students, such as internships, capstone-type courses and research opportunities, to improve the extra-curricular or real-life experiences of our students. These classes can also count towards students' Immersion Vanderbilt requirements."
The classes and the TVA partnership are integral to Vanderbilt's business minor program, a trans-institutional program of the university, which prepares students for careers in finance, investment banking, asset management and consulting.