Rising senior Madison Albert and rising juniors Haoli Yin and Rincon Jagarlamudi have been named 2023 Barry Goldwater Scholars. The Goldwater Scholarship Program, honoring U.S. Sen. Barry Goldwater, was designed to foster and encourage outstanding students to pursue research careers in the fields of the natural sciences, engineering and mathematics. 
In collaboration with the Department of Defense National Defense Education Program, and with additional support from Congress, Goldwater Scholars receive up to $7,500 per year toward educational expenses for the remainder of the student's undergraduate career. 
For the 2023–24 academic year, 413 college students from across the U.S. received Goldwater Scholarships.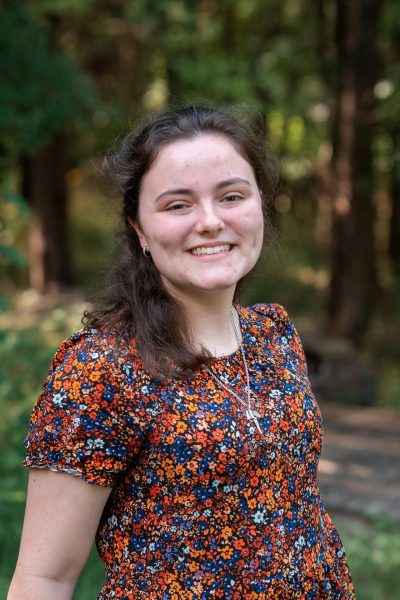 Madison Albert is a biomedical engineering and math major from Maine. She is a student researcher in the Grissom Lab at the Vanderbilt University Institute of Imaging Science. Albert plans to pursue a Ph.D. in biomedical engineering. She hopes to conduct research in improving hardware and software components of low-field magnetic resonance imaging, teach at the university level and mentor students.
"I am honored to have received the Goldwater Scholarship this year," Albert said. "I am so grateful to all my professors and mentors who have supported my curiosity and ambition throughout college. This award will help me to continue to build my research career in biomedical engineering, focusing on my passion for improving the capabilities and accessibility of magnetic resonance imaging." 
Haoli Yin is a computer science and math major from Texas. Yin is a research assistant in the Bowden Biomedical Optics Lab. He plans to pursue a Ph.D. in computer vision and medical imaging. Yin wants to lead a research team to develop medical diagnostic tools, rethink efficient deep learning models and inspire the next generation of scientists by teaching.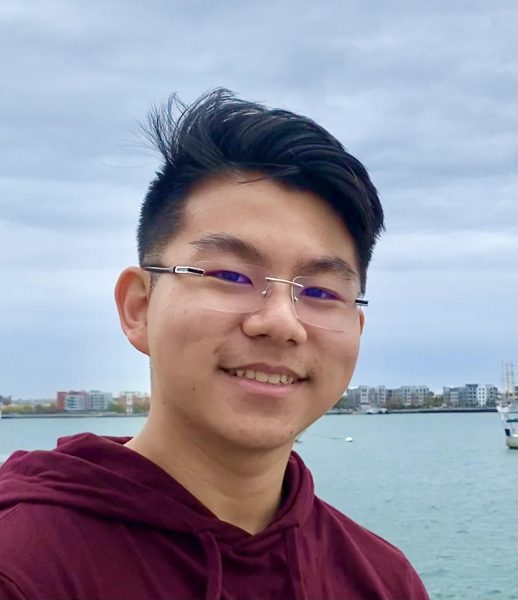 "Being a Goldwater Scholar has been an incredible experience for me," Yin said. "While I haven't collaborated with other Goldwater Scholars on any projects yet, I have had the opportunity to talk to them about my research. Being a part of this community has allowed me to learn from some of the most innovative and forward-thinking researchers in my field and has inspired me to pursue my own research goals with renewed vigor and determination.
"Moreover, the Goldwater Scholars program has helped me develop valuable skills in critical thinking, problem-solving and effective communication—all of which will be essential in my future career as a research scientist." 
Rincon Jagarlamudi is a biochemistry major from Missouri. He is an undergraduate researcher in the Broadie and Cox Laboratories at Vanderbilt. Jagarlamudi plans to pursue an M.D/Ph.D. in genetics. He wants to use bioinformatics to guide data-driven development of gene therapies. He aims to pair gene therapy with surgical interventions to treat neurodevelopmental disorders.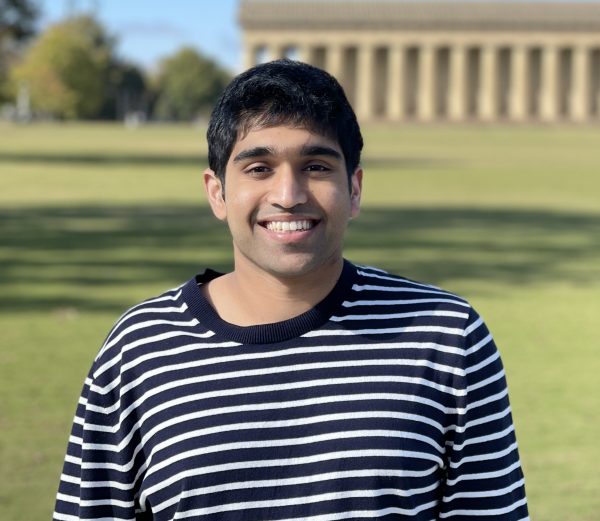 "I still remember the tremendous amount of jubilation I felt when I first started doing scientific research in the back of my high school classroom," Jagarlamudi said. "I loved having the freedom to take bold risks to unearth creative solutions. When I came to Vanderbilt, I was amazed by the vast array of research experiences that were available. I was incredibly fortunate to find incredible mentors in Dr. Kendal Broadie, Dr. Nancy Cox and Dr. Christopher Williams, who all encouraged me in my research endeavors. Being named a Goldwater Scholar provides me with an incredible platform to not only share my ongoing research, but also mentor eager scientific researchers similar to myself growing up." 
Those interested in the Goldwater Scholarship or other competitive fellowships should email Elizabeth Harrington Lambert, associate director of fellowships and scholarships at Vanderbilt.   
About the Career Center
The Career Center supports all undergraduate students, graduate students (STEM, humanities and social science disciplines), postdoctoral fellows and Vanderbilt alumni up to two years after graduation.  
About the Fellowships Team 
The Fellowships Team supports all Vanderbilt students, postdoctoral fellows and alumni who are eligible to apply for the awards that require institutional nomination. More information on supported fellowships is on the Career Center website.