82 percent support Gov. Bill Lee's executive order on gun background checks
Three-quarters of voters support a red flag gun law
Contrary to current law, the majority of voters of all party affiliations think abortion should be legal to protect the life and health of the mother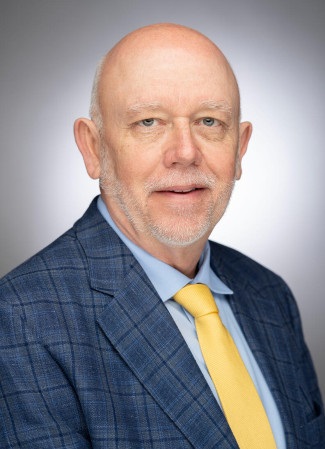 In its semiannual statewide survey, the Vanderbilt Poll measured significant bipartisan support for various gun regulations, basic protections for abortion access as well as health care access for the LGBTQ community. The survey was conducted April 19–23 among 1,003 registered Tennessee voters.
"It's hopeful that while 58 percent of respondents view Tennesseans as divided, there is a fairly strong agreement on basic next steps in our most politically divisive issues," said John Geer, co-director of the Vanderbilt Poll and Ginny and Conner Searcy Dean of the College of Arts and Science and professor of political science at Vanderbilt University. "At the same time, 74 percent of registered voters say they'd prefer their elected leaders compromise across the aisle rather than strictly pursue their own values and priorities."
"This points to there being an opportunity for broad, popular progress at the state level," added Josh Clinton, co-director of the Vanderbilt Poll, who holds the Abby and Jon Winkelried Chair at Vanderbilt and is a professor of political science. "The special session that Gov. Bill Lee has called to address guns and public safety is the first such chance, but there are many other issues on which the public agree and which paint a logical path forward in the next full session."
Specific gun regulations have bipartisan support
Since May 2012, the Vanderbilt Poll has asked registered voters to rank what issue should be the Tennessee government's top priority. For 20 consecutive surveys, guns ranked last or nearly last. This April, it ranked as the third-most important issue, just 2 percentage points behind education and three points behind the economy.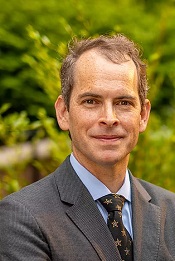 On April 11, in response to The Covenant School shooting in Nashville, Lee signed an executive order strengthening background checks for firearm purchases. This action is supported by 82 percent of Tennesseans with only 10 percent opposing it. This support carries through key demographics across the state.
Seventy-two percent of self-described MAGA Republicans and 81 percent of non-MAGA Republicans support the governor's executive order, as do 91 percent of Democrats and 78 percent of Independents. Among those who strongly or somewhat favor the National Rifle Association, support for the executive action is also strong at 74 percent and 77 percent, respectively.
An overwhelming majority of registered voters also support a so-called "red flag" law that would temporarily restrict access to guns for individuals who are at a high risk of harming themselves or others. Such a law would likely be the focus of the special legislative session called for by Lee.
To better understand how opinions are influenced by the March shooting at The Covenant School, the Vanderbilt Poll posed questions about gun laws in two ways—one that tied support of a restriction to "preventing school shootings," and another to more generally "preventing gun-related violence."
Seventy-two percent of registered voters support a red flag law to prevent general gun-related violence. Support increases to 75 percent when the question associated the law with preventing school shootings.
"It's not surprising that support for a red flag law in Tennessee increases when preventing school shootings is mentioned. However, that the baseline of support for such a law only trails by 3 percentage points is an indicator that this support is not a flash in the pan because of The Covenant School shooting," Geer said. "This close trend is seen with other proposed gun regulations as well."
Approximately 2 out of 3 of all respondents (67 percent to prevent school shootings; 64 percent to prevent gun-related violence) support laws that would require gun owners to securely store their firearms to protect against unauthorized access or else face penalties. Support is again bipartisan, with 54 percent of all Republicans, 68 percent of Independents and 91 percent of Democrats in favor.
"Guns are a chief concern among Democrats, but there is wide agreement between the most liberal and most conservative voters in the state on support for the red flag laws that the governor has talked about," Clinton said. "There is strong support for action even from MAGA Republicans and strong supporters of the NRA."
Opinions diverge more about banning assault-style weapons. In the context of school shootings, 50 percent of registered voters support such a ban, with 42 percent opposing. The issue cuts deeply across party lines, with 91 percent support among Democrats, 49 percent of Independents, 31 percent of non-MAGA Republicans and 17 percent of MAGA Republicans.
Abortion laws out of step with the public
Some fundamental tenets of abortion access have bipartisan support as well, even among self-identified MAGA Republicans.
Currently in Tennessee, abortion is illegal at any stage of pregnancy, with no exceptions for rape or incest. At the time of the survey, a physician who performed an abortion to save the life or physical well-being of the mother can be charged with a felony unless they can affirmatively prove the mother was at risk—Tennessee is the only state in the country with such a requirement. On April 28, Lee signed into law a narrow expansion that allows doctors to use "reasonable medical judgment" in determining if an abortion is necessary for the health of the mother.
However, 82 percent of registered voters, including a majority of voters of all party affiliations, think abortion should be legal in Tennessee if it would prevent the death or serious health risk of the mother. Support is highest among Democrats (95 percent), followed by Independents (86 percent), MAGA Republicans (74 percent) and non-MAGA Republicans (72 percent).
At a rate of 3 to 1, Tennesseans oppose the idea that a person should be charged with a crime if they help a Tennessee citizen get an abortion in another state. Opposition to this idea is again bipartisan, with 93 percent of Democrats, 82 percent of Independents, 62 percent of non-MAGA Republicans and 53 percent of MAGA Republicans.
"The laws currently on the books in Tennessee are out of step with voters' views, regardless of party affiliation," Geer said.
A majority (59 percent) of Tennessee voters think the FDA's approval in 2000 of mifepristone, a drug used for medication abortion, should be upheld. Views were split between Democrats and Independents (respectively, 88 percent and 66 percent for upholding) and Republicans (56 percent for revoking).
With a carveout in cases of rape, incest or to save the life of the mother, a majority (65 percent) of Tennesseans think abortion should be illegal after 15 weeks. This majority holds across MAGA Republicans (87 percent), non-MAGA Republicans (83 percent) and Independents (65 percent), but not Democrats (31 percent).
LGBTQ issues divisive
Registered voters are mixed about how the state legislature is handling laws that affect the LGBTQ community in Tennessee. A plurality (47 percent) of voters disapprove, including 80 percent of Democrats and half of Independents. Support varies within the Republican base, with 56 percent of MAGA Republicans in support but less than half of non-MAGA Republicans in support.
The division becomes clearer when exploring specific actions and proposals by the state legislature.
Voters support bans on "adult cabaret entertainment" in public spaces at a rate of nearly 2 to 1 (63 percent compared to 35 percent).
However, most voters oppose legislation that would restrict transgender individuals' access to health care. Sixty-six percent opposed such restrictions with only a quarter of voters in support. That opposition holds across party lines, including in subdivisions of MAGA (52 percent) and non-MAGA Republicans (58 percent).
Tennessee approvals fluctuate, national approval flips
Since November 2022, approvals of statewide officials fluctuated slightly.
Lee's approval dipped by 4 percentage points to 53 percent. Sen. Marsha Blackburn and Sen. Bill Hagerty both saw a two-point drop in the same period to 46 percent and 42 percent, respectively.
In the fall, 55 percent of voters approved of the job the Tennessee State Legislature was doing, with 34 percent disapproving—a net approval of 21 percent. Since that time, the legislature's net approval saw a 26-point swing and is now negative 5 percent (43 percent approve; 48 percent disapprove). The legislature's approval is at its lowest level since the Vanderbilt Poll began measuring it in 2012.
Compared to the fall 2022 survey, the legislature's approval dropped among all party affiliations, most dramatically among Republicans. Democrats' approval of the state legislature decreased by 9 percentage points, Independents' by 12 points, MAGA Republicans' by 14 points and non-MAGA Republicans' by 16 points.
Vanderbilt Poll's fall 2022 survey found a majority of all Republicans preferred Florida Gov. Ron DeSantis (54 percent) instead of former President Donald Trump (41 percent) to be the Republican presidential candidate in 2024. With the Vanderbilt Poll spring 2023 survey, support for the 2024 Republican nominee among Republicans has now flipped with DeSantis' 13-point advantage now becoming a 19-point advantage for Trump.
Exploring another general presidential election between Trump and President Biden, a third (31 percent) of registered Tennessee voters would vote for "someone else," possibly a third-party candidate. Forty-two percent would vote for Trump and 26 percent would vote for Biden.
"We also explored what a head-to-head matchup between Biden and DeSantis would look like, and even more Tennesseans—40 percent—would choose to vote for someone else," Clinton said. "It's clear there is a deep unease at what is coming next fall. Many Tennesseans would prefer different candidates in 2024 than they had in 2020."
Additional insights
A plurality (46 percent) of registered voters have a very or somewhat favorable view of the NRA. Forty-one percent have an unfavorable view.
A plurality (44 percent) of registered voters have a very or somewhat favorable view of Planned Parenthood. Thirty-seven percent have an unfavorable view.
A plurality (49 percent) of registered voters disagree with the expulsion of two Democrat lawmakers from the Tennessee State House, including a majority of Democrats (93 percent) and Independents (54 percent). Only 13 and 22 percent of MAGA and non-MAGA Republicans, respectively, disagree with the expulsion.
In the 2023 Vanderbilt Poll–Nashville, the state legislature's actions to control Nashville's self-governance were a major concern. Statewide, 57 percent of registered voters did not know enough about these actions to have an opinion. Of those who did know enough, those who disapproved outnumbered those who approved 2 to 1.