Media Inquiries
Latest Stories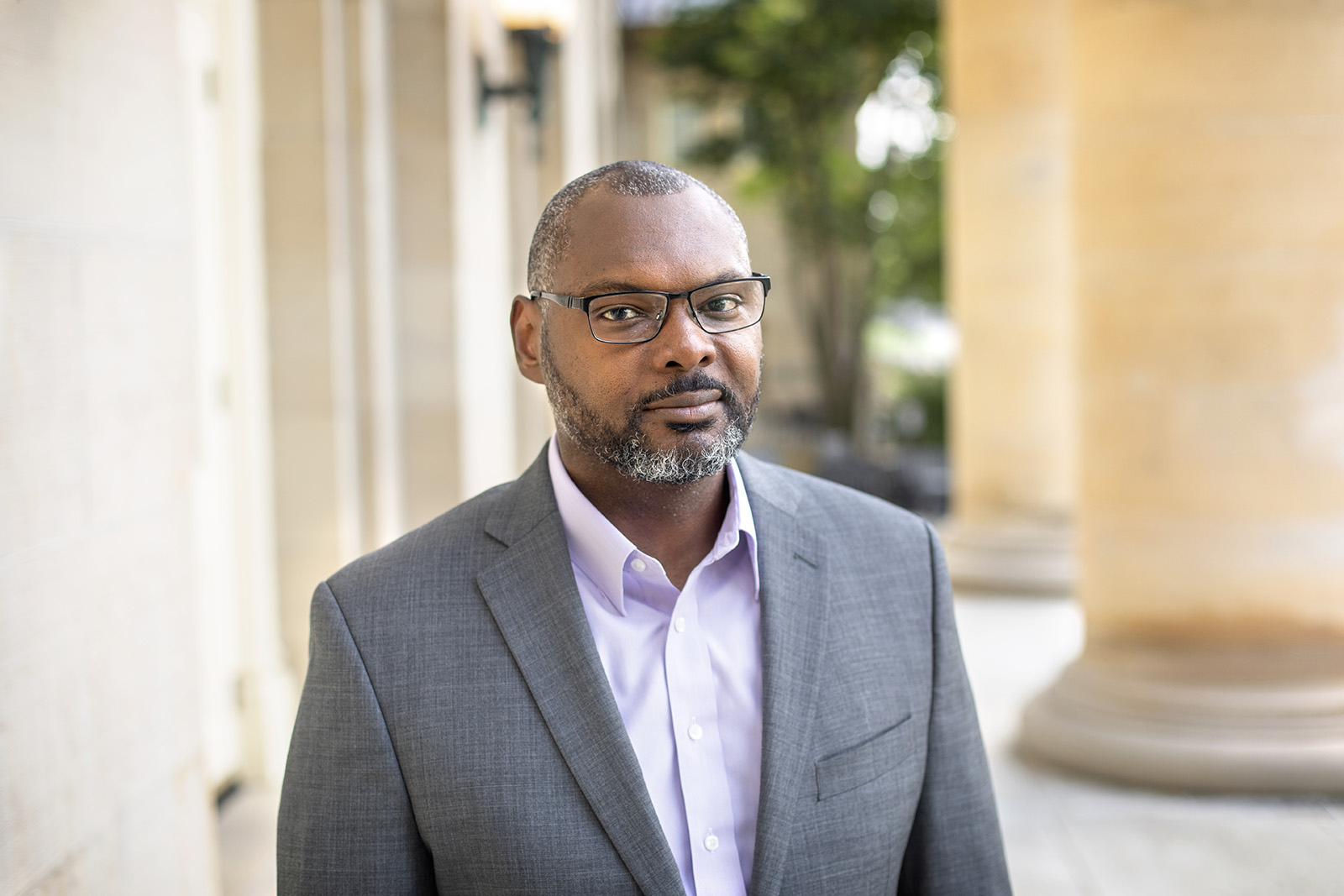 Derrick R. Spires, an associate professor of literatures in English at Cornell University, has a talent for making 19th-century newspapers and pamphlets feel as accessible as the latest social media feed. In fact, he argues that the two share many similarities.
"My research has begun talking about Black writers and newspapers as developing something like social media. [In my classes] I'll use Frederick Douglass' Paper, published from the 1850s … the newspaper was the space where African Americans could communicate to each other across space and time using pseudonyms like Ethiop, Communipaw and Cosmopolite," says Spires, who appeared in Stanley Nelson's 2022 documentary Becoming Frederick Douglass.
Spires' interest in 19th-century periodicals began during his second year as a graduate student at Vanderbilt. He learned about James McCune Smith, the first African American to receive a medical degree, and other pioneering figures in the Black community, and "did what any self-respecting grad student would do. I went to the library to start tracking them down," he says. "I have an entire chapter in my book that wouldn't have happened if I hadn't been wandering the stacks in the library. I saw a red volume titled Proceedings of the Black State Conventions and thought, 'Huh, that's interesting. Didn't know about that.'"
He credits the guidance and leeway he received at Vanderbilt with expanding his ideas, as well as his source material.
"Teresa Goddu was one of my directors, and she has given great advice. I have distilled that advice into a series of 'Godduisms.' No. 1 is: Do good work." This, Spires says, is more important for students than worrying about finding something that is trendy, because trends change unpredictably.
"The other thing I take from all my mentors at Vanderbilt is allowing students to ask questions. That involves giving students confidence that they really do have great ideas," says Spires, who cites Dana Nelson, Ifeoma Kiddoe Nwankwo, Richard Blackett and Houston Baker as other faculty who influenced his work. "In my case, I kept coming across writing by Black writers before the Civil War that said my 'fellow citizens,' etc., and I just had a basic question: What do they mean by citizenship?"
Spires began answering that question in his doctoral dissertation, and he explores it further in his 2019 book The Practice of Citizenship: Black Politics and Print Culture in the Early United States, which was recently released in paperback.
"What I argue in my book is that as we go from the framing of the Constitution in 1787 to just before the Civil War, Black writers and organizers increasingly thought about citizenship as a set of practices. So, citizenship isn't what the state confers on you; a person's citizenship is what they do to create community, to create neighborhood, to create a sense of belonging and togetherness."
—MiChelle Jones