Layan Ibrahim, Master of Public Health Class of 2023, was named to the 2023–24 class of Luce Scholars. The Luce Scholars Program is a nationally competitive fellowship program launched by the Henry Luce Foundation to enhance the understanding of Asia among potential leaders in American society.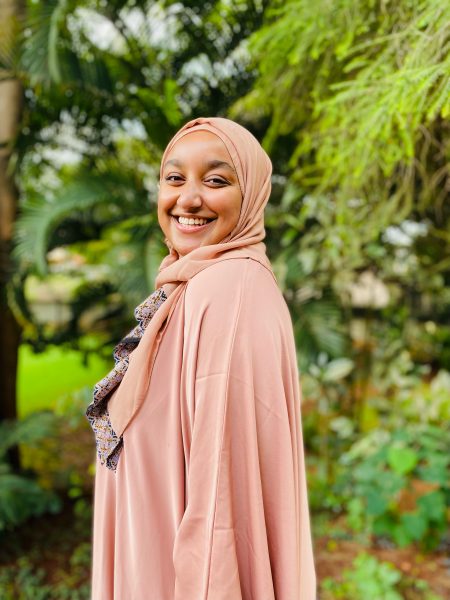 The Luce Scholars Program aims to provide young scholars who have great potential, but little previous exposure to Asia, with an immersive experience through which they can learn to "be comfortable being uncomfortable." The program provides stipends, language training and individualized professional placement in Asia for up to 18 Luce Scholars each year, and it welcomes applications from college seniors, graduate students and young professionals in a variety of fields. 
"At a time when the value of the open movement of people, ideas and information is being questioned, the foundation remains committed to supporting cross-border scholarship and dialogue. We are honored to welcome this impressive cohort into the global community of Luce Scholars," foundation president and CEO Mariko Silver said. 
Ibrahim is a second-year MPH student, David Satcher Public Health Scholar and Charles E. Shepard Scholar on the Global Health track at Vanderbilt University School of Medicine. At Vanderbilt, she serves as the MPH Class of 2023 representative, graduate area coordinator and founding secretary of the Vanderbilt Public Health Student Association. 
"Being a Luce Scholar means a lot to me," Ibrahim said. "Through the Luce Scholars program, I will be able to serve as an ambassador of the U.S. and take what I learn throughout my Luce year and apply it to my future public health work. Beyond that, I want to be able to be the bridge between the U.S. and my placement country in Asia and continue to collaborate on future public health projects and be able to learn from each other." 
Recently, Ibrahim defended her MPH thesis, which explored epilepsy knowledge and trust in providers among children enrolled in the Bridging the Childhood Epilepsy Treatment Gap in Africa trial in Northern Nigeria. Ibrahim applied to the Luce Scholars Program because she wanted the opportunity to more widely explore public health programs and interventions.  
"I applied to the Luce Scholars program because I wanted an opportunity to conduct public health work in an international setting I was not as familiar with," Ibrahim said. "I have had experience doing public health work in Jamaica, and my master's thesis focuses on a study in Nigeria. However, I wanted to learn more about public health interventions in low- or middle-income countries in the Asian context. 
"My research interests lie in the social impacts of epilepsy, and through the process of writing my master's thesis, I have been able to learn more about the variety of variables that affect an individual's quality of life who have epilepsy. Through the Luce program, I am hoping to further explore the social impacts of epilepsy in Asia—particularly in Muslim majority populations." 
Ultimately, Ibrahim plans to pursue an M.D.-Ph.D., with the hopes of continuing to do public health research in an international setting. She looks forward to how the Luce Scholars Program will propel her personal and career goals.  
Those interested in the Luce Scholars Program or other competitive fellowships should contact Elizabeth Harrington Lambert, associate director of fellowships and scholarships at Vanderbilt. 
About the Career Center
The Career Center supports all undergraduate students, graduate students (STEM, humanities and social science disciplines), postdoctoral fellows and Vanderbilt alumni up to two years after graduation. 
About the Fellowships Team
The Fellowships Team supports all Vanderbilt students, postdoctoral fellows and alumni who are eligible to apply for the awards that require institutional nomination. More information on supported fellowships is on the Career Center website.