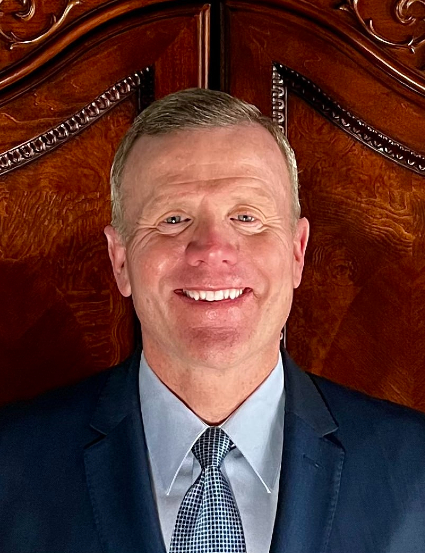 Gen. Tod Wolters (Ret.), former NATO Supreme Allied Commander Europe (SACEUR) and Commander of U.S. European Command (EUCOM), will deliver the opening keynote address at the 2023 Vanderbilt Summit on Modern Conflict and Emerging Threats. The summit, scheduled for May 4–5, will be Vanderbilt's second of its kind and convene members of the military and intelligence communities, scholars and innovators to build collaborative approaches to solving some of the nation's most critical security challenges.
As the commander of U.S. and NATO military forces charged with supporting Ukraine in its conflict with Russia, Wolters' keynote the morning of May 4 will provide a strong foundation for the summit's exploration of global competition.
"Gen. Wolter's perspectives on strategic competition and global security are truly unique, considering his leadership roles during Russia's invasion of Ukraine," Chancellor Daniel Diermeier said. "His opening keynote address will set the tone for the rest of the summit and will inspire meaningful, solution-focused conversations and collaborations among summit participants."
With a distinguished 40-year career in the U.S. Air Force, Wolters' leadership positions at NATO and EUCOM gave him significant visibility into how a nation's democratic value system and military capabilities can influence global security. Additionally, as SACEUR he led Europe's transition out of Afghanistan, prevented COVID from becoming a security crisis, led NATO's 30- nation military forces, and facilitated the early stages of the transition into NATO for Sweden and Finland. Working closely with presidents, ambassadors and chiefs of defense, Wolters was instrumental in improving the security position of Europe and promoting the United States' ability to defend and generate peace.
Wolters' prior experiences also showcase his truly global impact as a military and security expert. He served as the commander of U.S. Air Forces for Europe/Africa, commander of NATO Allied Air Command and director of the Joint Air Power Competence Center. He also held roles as the director of operations for the U.S. Department of Defense Joint Staff as well as the U.S. Air Force/Space Command.
Wolters' combat experience includes operations Desert Storm, Iraqi Freedom, Enduring Freedom (Afghanistan) and Southern Watch (Iraq). His tactical, operational and strategic expertise is well-regarded among his peers, especially within the air wing, fighter group and fighter squadron he led.
Wolters has received various recognitions for his service, including the Defense Distinguished Service Medal, the Distinguished Service Medal, the Defense Superior Service Medal, the Legion of Merit, the Bronze Star and the Air Force Meritorious Service Medal.
Wolters is a graduate of the U.S. Air Force Academy as well as the U.S. Air Force Fighter Weapons School, Air Command and Staff College; Armed Forces Staff College; and the U.S. Army War College. He earned master's degrees from Embry-Riddle Aeronautical University and the U.S. Army War College. He also served as a senior executive fellow at the John F. Kennedy School of Government and Harvard University.
More information about the two-day summit can be found on its website. Various panels will explore topics that include global competition, cyber threats, the future of cybersecurity education and research, and the national security implications of emerging AI technology. Among the panelists are Dr. Kelly Fletcher, chief information officer for the U.S. Department of State; Dr. Michael Sulmeyer, principal cyber adviser to the secretary of the Army and Army chief of staff; and Jon Darby, former director of operations at the National Security Agency.
For more information about the Vanderbilt Summit on Modern Conflict and Emerging Threats, email modernconflict@vanderbilt.edu.