Media Inquiries
Latest Stories
By Graham Hays
A basketball coach needs to be quick on her feet. Or at least quick to pretend she's on her feet, as Carolyn Peck, BA'88, discovered when legendary coach Pat Summitt called to offer her a job the one morning Peck slept late.
In 1993, Peck had returned from playing professional basketball in Japan. Coaching wasn't in her plans, but fellow Vanderbilt alumna and University of Tennessee assistant coach Karen Booker, BS'87, asked if she might be interested in an opening on Summitt's staff with the Lady Vols. Peck, a native of Jefferson City, Tennessee, had already turned down Summitt once by choosing to attend Vanderbilt and not UT. She wasn't about to say no a second time.
When Summitt's early-morning phone call came a few days later, Peck asked the legend to hold on, paused to clear her throat and then cheerily greeted her potential boss—hoping she sounded alert enough to make a good impression.
Peck got the job—a pivotal moment in a basketball career that reflects milestone after milestone, the most recent in April with induction into the Women's Basketball Hall of Fame. Peck was already a member of the Vanderbilt Athletics and Tennessee Sports halls of fame.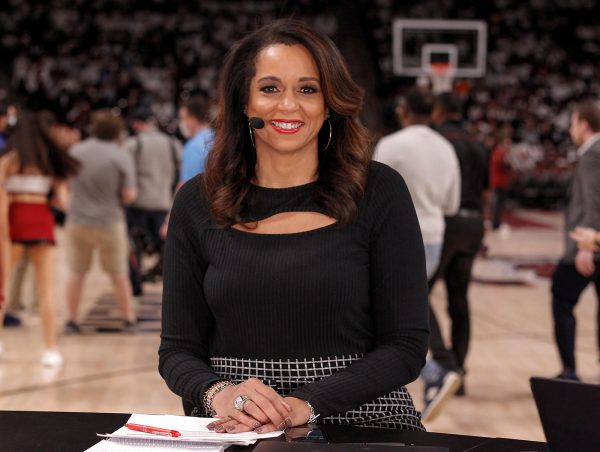 "My love for coaching came from working with Pat and really seeing how coaching gives you the ability to make an impact on young people's lives," Peck says. "You can help them grow and develop at a very fragile time in their lives."
A standout student-athlete who helped the Commodores beat Summitt's mighty Lady Vols for the first time and later debut in the NCAA tournament, Peck went on to success as a coach and broadcaster. As Purdue head coach in 1999, she became the first Black woman in that role to win an NCAA Division I women's basketball national championship—and, at 33, the youngest women's basketball head coach to win a Division I title. In seven seasons as a collegiate head coach at Purdue and Florida, she won nearly 60 percent of her games. She was also an early trailblazer in the WNBA, coaching the Orlando Miracle from 1999 to 2001.
Interspersed with coaching, including a time as Vanderbilt associate head coach from 2016 to 2018, Peck has become one of the most recognizable women in sports broadcasting. She works as an analyst for ESPN and the SEC Network, covering women's college basketball and the WNBA.
If Summitt's call to coach was an important fork in her road to the Hall of Fame, the journey in many ways began at Vanderbilt. Not only did Peck receive the basketball education that helped her grow into the tactician who won so many games leading others, but her coursework as a communication studies major also honed the skills that have served her as both coach and broadcaster. In particular, she credits professors Randall Fisher and Kassian Kovalcheck, who was her adviser, with opening that window of possibility for her.
"I was just so enamored with them and the passion they had in class," Peck recalls. "Just the art of communication was so interesting to me."
Those familiar with her ability to pair insightful analysis with needling humor during broadcasts also know that she was as much a natural talent in communication studies as on the basketball court.
"Anybody who knows me knows I love to run my mouth," Peck says. "You ask my brothers. I love to argue. And so that major was perfect."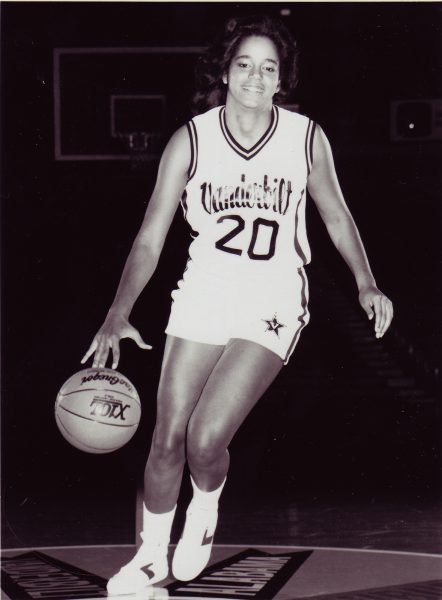 On the basketball court, a coaching staff led by head coach Phil Lee, assistants Pat Moran and Teresa Phillips, with senior women's administrator June Stewart always close at hand, made the team feel like a family—all the more important for student-athletes trying to not just build a winning program but keep up with their peers in the classroom.
Peck jokes that her proudest academic moment was simply making it to graduation. Still, as the years went by and she progressed through the coaching ranks to the pinnacle of the profession, it grew increasingly clear that she had mastered the material in her Vanderbilt experience—on the court and in the classroom. Kovalcheck, Lee, Stewart—all of them had a hand in helping a coach who quite literally changed the history of the women's game find her voice.
"Players come in and they want to be MVP, make all-conference or get into a starting lineup. You have to listen and figure out how you can incorporate their goals and dreams into what you're ultimately trying to attain, which is winning championships," Peck says. "You have to sell them on how to work with each other, to where each different element can come together and achieve an ultimate goal."
Summitt helped teach her how. But she never regretted turning down the Lady Vols the first time around, as a Parade High School All-American who chose the newer program in Nashville.
"I love that place," Peck says of Vanderbilt. "If I had to do it all over again, I would do it the exact same way."