Media Inquiries
Latest Stories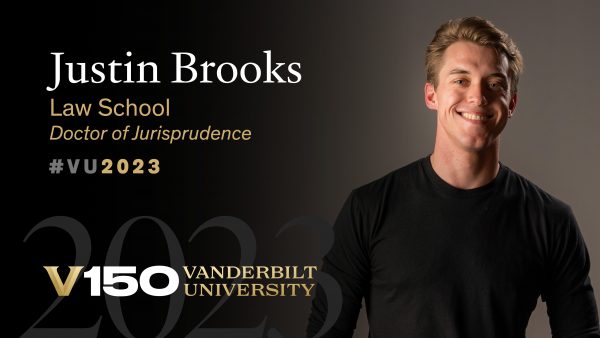 By Amy Wolf
When Vanderbilt Law School student Justin Brooks was a boy living in the economically diverse Los Angeles suburb of Van Nuys, California, he was stirred by a crisis that many others sadly learned to ignore. And it changed the trajectory of his life.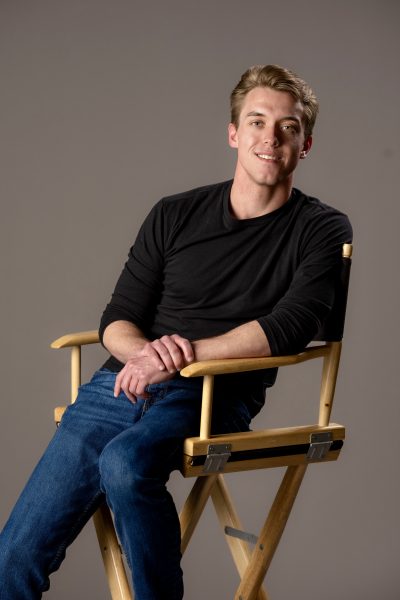 "It was so common to see whole communities of homeless people on the street in the hot sun, with people just walking by them, not giving them any attention. That had a formidable impact on me at a young age," Brooks said. "I felt so helpless to do anything about it as a kid, and I made a promise to myself that when I got older, I would dedicate my life to helping others."
Brooks has been on a mission of compassion ever since, using his growing legal expertise to aid and empower victims of domestic violence and the economically disadvantaged.
"Even though there's this promise in our Pledge of Allegiance that there should be 'justice for all,' that's just not the reality on the ground," he said.
HELP IN THE DESERT
While earning an undergraduate degree in criminology, and later working with an AmeriCorps legal advocacy program in California, Brooks traveled more than an hour each way to a courthouse in the middle of the desert to volunteer for a legal domestic violence project.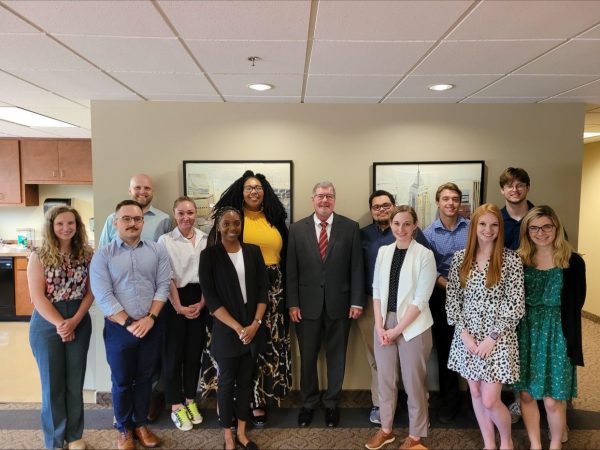 He helped victims of abuse apply for restraining orders and walked them through the often confusing legal paperwork for divorce, custody and child support.
"It was the most fulfilling work I've ever done helping these people who came in sometimes terrified. We couldn't completely solve their problems, but they would leave feeling empowered," he said.
Even during the COVID-19 pandemic, Brooks traveled to the Antelope Valley courthouse to help those who didn't have access to computers.
He and a colleague helped set up an online course for people who could not afford an attorney, teaching them how to file certain forms and understand procedures to expand their access to the justice system.
"Helping advocate for people in this very foreign and sometimes even hostile legal system is so rewarding," he said. "But teaching them to advocate for themselves, to assert their rights and find justice when they really needed it was the most rewarding."
COLLABORATING FOR CHANGE
Brooks, a recipient of the E.M. Morgan Scholarship at the Law School, has volunteered as a court advocate in civil legal aid for underserved communities through the school's Public Interest Office and helped lead the Vanderbilt Legal Aid Society.
Brooks also earned a fellowship in the Cal Turner Program for Moral Leadership at Vanderbilt. The program brings together student leaders from across the university's graduate and professional schools to work with each other and the Nashville community. The goal is to come closer to finding solutions to moral issues such as justice, poverty, homelessness and racism, among others.
"By collaborating with students from so many other Vanderbilt programs, I learned a lot about seeing things from other people's perspectives and how solutions can come from other areas beyond the law," he said. "Working together is so much better than just throwing lawyers at a problem."
ACCESS TO JUSTICE NATIONWIDE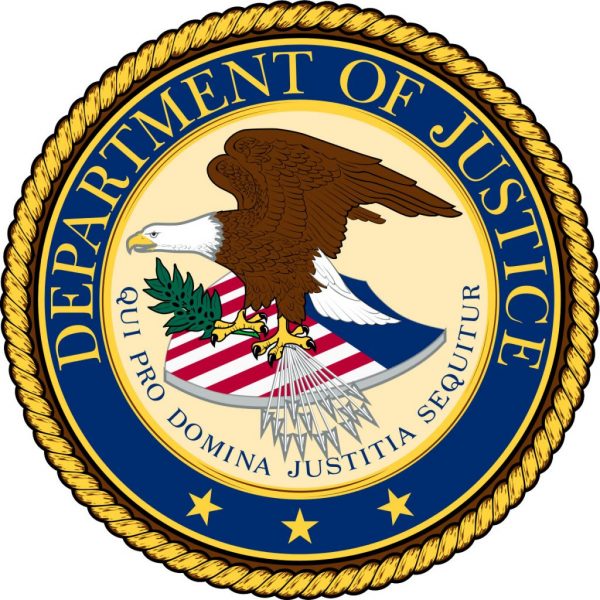 Brooks' passion for advocacy will continue after graduation. He received a prestigious position in the U.S. Department of Justice Honors Program and will work in the Access for Justice division.
"There is a crisis in our nation where people cannot afford legal representation. The Office for Access to Justice was created to address that problem," he said.
Brooks explained that access to legal assistance is usually tackled at the local level by a mix of legal aid groups and public defenders' offices. But they often lack resources and the benefit of shared knowledge.
"This is a consistent problem in every state. The Office for Access to Justice is putting all the resources of the federal government into addressing this problem at a nationwide scale," he said. "It's very ambitious, and I'm excited to be part of it."
 THREE QUESTIONS…
WHAT GIVES YOU THAT SPARK TO KEEP WORKING FOR OTHERS?
"For me that spark comes from working with clients and seeing the relief in their eyes when we're able to help them. A lot of them feel so lost, like they cannot move on from their mistakes or circumstances."
WHAT MAKES VANDERBILT SPECIAL TO YOU?
"Definitely the professors, especially the public interest professors at Vanderbilt—they're incredible. I'm especially grateful to Assistant Dean Spring Miller because she's so inspiring. When I felt lost, she would help calm me down and help me focus. I don't think I would be where I am without her help."
SEND-OFF MESSAGE TO YOUR VANDERBILT COMMUNITY?
"To the Vanderbilt Law School community, remember that the law is a helping profession and that there are a lot of people out there that really need your help. As law students and future lawyers, you will be presented with opportunities to use your unique status, skills and power to empower people our society would otherwise ignore. And I hope that as you move forward in your careers, you take every opportunity you can to change our society so that justice finally becomes a universal right, not a privilege."
 VANDERBILT IS…
"To me, Vanderbilt is possibility."