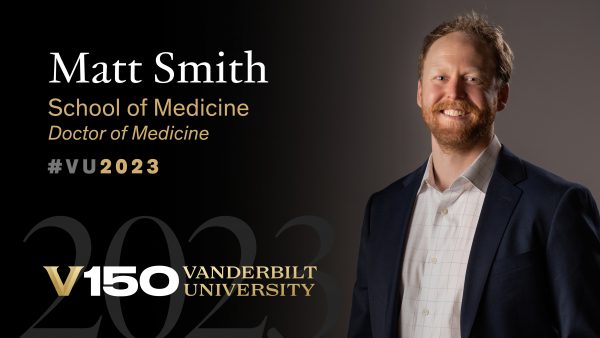 By Amy Wolf
Matt Smith knows all about working as a team in high-intensity situations from his time as a Navy SEAL. As a member of the first cohort of Bass Military Scholars at Vanderbilt, Smith is taking that same expertise in leadership and collaboration into the operating room.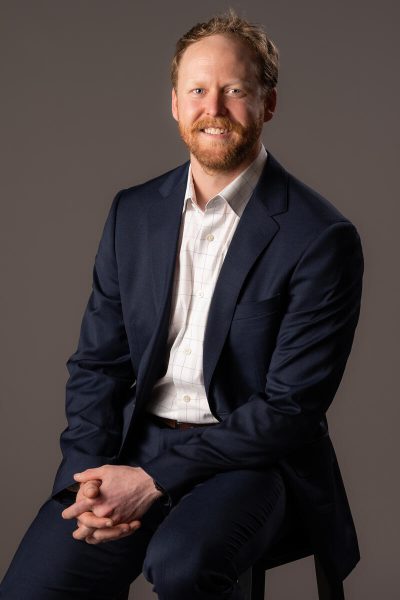 The Powder Springs, Georgia, native is specializing in orthopedic surgery at the Vanderbilt School of Medicine. 
"I'm excited to be able to go into a specialty where I've developed such a passion. I really like the operating room and how orthopedic surgery is focused on functional outcomes for the patients," he said. "I can give back to those patients and really impact their quality of life, which brings me great joy." 
SERVING HIS COUNTRY
Smith said he always knew his path would ultimately lead to medical school, but he felt a calling to serve his country. 
"I was premed in undergrad and had taken my MCAT and applied to medical schools, but I felt that I would have regret if I didn't serve my country. I wanted to see if I could accomplish the goals of being a SEAL," he said. 
Smith was a medic for his SEAL team, which allowed him to explore some of the clinical practice side of medicine. He found lots of parallels between the military and medical fields. 
"The key is having that humility to recognize what your strengths and weaknesses are, as well as valuing the team members surrounding you to achieve the optimal goal—whether that's completing a mission in the military or treating a patient and getting the best clinical outcome," he said. 
CALM UNDER PRESSURE
Smith is known among his classmates for being a calming presence in stressful times. It's a trait that he hopes will serve him well in surgery. 
"I think there are only so many things that we can control. COVID was a strong example of that," he said. "When things are kind of stressful or everyone's getting amped up, that's when I would take a deep breath and analyze what we need to do as our next step."
BASS MILITARY SCHOLARS
Smith was drawn to the academic excellence and inviting nature of the School of Medicine, and the Bass Military Scholars program created an ideal transition from the military. The Bass program awards $30,000 per year to each member of a cohort of highly talented veterans pursuing graduate and professional degrees. 
"I really valued the shared experiences we had, while also connecting with people from diverse backgrounds," he said.
Part of the program is connecting with the Vanderbilt undergraduate community as well as greater Nashville. 
"I think oftentimes veterans are portrayed in one light. But the Bass Military Scholars is a collection of veterans—in medical school, law school, business school, education—who are high achievers and have things to offer the community," he said. 
THREE QUESTIONS…
WHERE HAVE YOU FOUND BELONGING?
"Obviously, the Bass program has been an easy sense of belonging with that shared experience and people to turn to. But I also found belonging with everyone at the medical school. I think it's just such an inviting community with so many people that will help you. And if they can't, they're going to put you in touch with the people that can. Everyone's there encouraging you to be a part of the team and learn and grow." 
HOW HAVE YOU EVOLVED AT VANDERBILT?
"What I've learned about the future doctor and kind of person that I want to be is understanding that having medical knowledge and balancing that with taking care of the whole patient are essential. It's not just enough to have all the answers or all the technical skill in the world, but really building trust and relationship and showing that you truly do care about them and are getting the best possible outcome for them" 
SEND-OFF MESSAGE TO THE VANDERBILT COMMUNITY?
"My goodbye message to the Vanderbilt community would be one of thanks and gratitude. Thank you for the welcoming attitude and sense of community where everyone is going out of their way to make you feel like you are a part of the Vanderbilt family. Thank you to the faculty, to all the doctors that I've worked with and to my fellow students for taking someone with a less than normal path and older than most of the other students and making me feel part of the family."