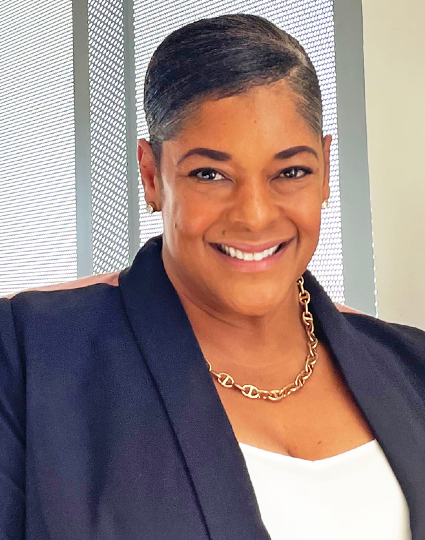 Dawn Ellerbe, an accomplished communications and marketing leader in the collegiate athletic world, joined Vanderbilt University as the new assistant vice chancellor for athletic communications and senior associate athletic director on March 6.
"This is a unique role and the first of its kind at the university," said Steve Ertel, vice chancellor for communications and marketing. "Emblematic of Vandy United and the strong partnership between our two teams, Candice [Lee] and I have created this executive leadership role to have a joint appointment to both Vanderbilt's Communications and Marketing and Athletics leadership teams.
"We are thrilled to welcome Dawn to Vanderbilt," Ertel said. "Her experience and impressive leadership skills are exactly what we need as we take our efforts to the next level."
Ellerbe brings more than 20 years of communications and marketing experience in collegiate athletics to this new role at Vanderbilt. Most recently, she was associate athletics director for marketing, branding and fan development at California State University Northridge, where she oversaw external operations for the 19 NCAA varsity programs, including conference and NCAA postseason competition. During that time, she also managed external operations for a multiyear Under Armour partnership, as CSUN was Under Armour's first public institution partner on the West Coast and its first Big West Conference non-football partner.
Prior to CSUN, Ellerbe worked at California State University East Bay, where she provided oversight for the athletics department's successful transition from NAIA to NCAA. No stranger to the SEC, Ellerbe spent four years at the University of South Carolina early in her career as director of marketing, and, in 2022, she received the Southeastern Conference Trailblazer Award for contributions to the growth of women's athletics in the SEC in celebration of the 50th Anniversary of Title IX.
"Dawn has a deep understanding of collegiate athletics, not just from her extensive career, but as an elite student-athlete herself," said Candice Lee, vice chancellor for athletics and university affairs and athletic director. "She has a successful track record of leading teams and creating partnerships with diverse stakeholders, and I look forward to working with her in this new role."
A native of Central Islip, New York, Ellerbe earned a bachelor's in journalism from the University of South Carolina and a master's in communications from the University of Wyoming. A U.S. Olympian in the women's hammer and a Pan American Games gold medalist, Ellerbe placed seventh in the 2000 Olympic games and has won 16 national titles.
She is a member of the University of South Carolina Athletics Hall of Fame and is one of only three track and field athletes to have their jersey retired by the university, where she won four NCAA titles, five SEC titles and was a six-time All-American for the Gamecocks. She is a member of Women Leaders in College Sports and has served on the NCAA Women's Basketball Advancement Committee. This spring, she will be inducted into both the South Carolina Athletic Hall of Fame and the Suffolk Sports Hall of Fame for her contributions to athletics and the sport of track and field.
"I am beyond excited and honored to join the Vanderbilt community and work with dynamic leaders like Vice Chancellor Ertel and Vice Chancellor and Athletic Director Lee," Ellerbe said. "This is the type of opportunity I've been working toward much of my career, and I'm inspired by the possibilities to impact student-athletes, coaches, staff and the community as part of the Vanderbilt MarComm and Athletics teams."