Media Inquiries
Latest Stories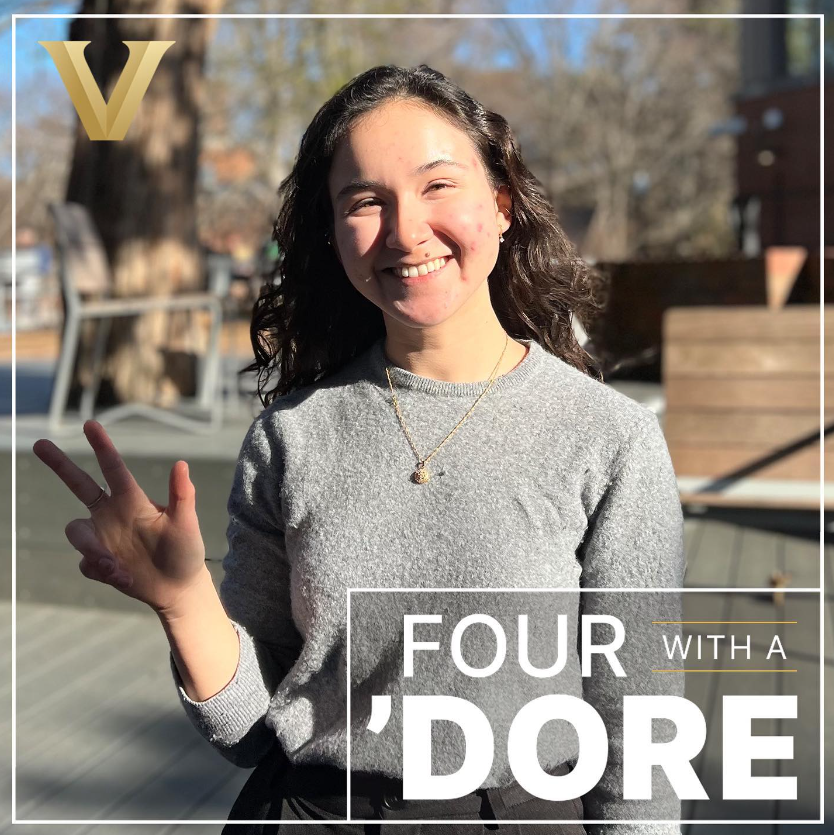 In the Four With a 'Dore series, we're getting to know Vanderbilt students four questions at a time. In today's installment, meet #VU2023's Desiree Hagg, an Orlando, FL native with double majors in clarinet performance and European history and a minor in psychology.
Q: Where did you find your sense of belonging on campus?
A: I'm a @BlairSchoolVU student and I've loved sharing all aspects of being a musician and a student with the members of that community. I've really enjoyed seeing my friends grow from freshman to senior year. All the way from intro to music theory to seeing them now do their grad school auditions. It's so nice to see my peers and colleagues grow as humans and as musicians. We have a common saying that you can't find a greater community than at Blair.
Q: Which Vanderbilt professor has had the greatest impact on you?
A: My clarinet professor, Mariam Adam. I admire and respect her so much as a person and as a musician. She's crazy talented and someone I can always go to for life advice. I love talking to her because she has a great global perspective and she's such an empathetic and understanding person.
Q: In what ways have you embraced collaboration as a Vanderbilt student?
A: Collaboration is inherent as a Blair student; at least half of our classes require it. It's really important as a musician to collaborate, to learn from people, to hear people, to react to them, even just knowing how to communicate. Especially when you're all working together to get better at one piece.
Q: What is your greatest achievement as a Vanderbilt student?
A: My personal growth. Learning to be who I want to be, learning to say no to things, not being so easily swayed by others' opinions, sticking up for myself and knowing my boundaries, adopting a healthier mindset and lifestyle. I'm learning where I am in the world as a young adult, and this is a great learning environment and social environment to do that. I'm proud of where I am now and how far I've come since my first year.