Media Inquiries
Latest Stories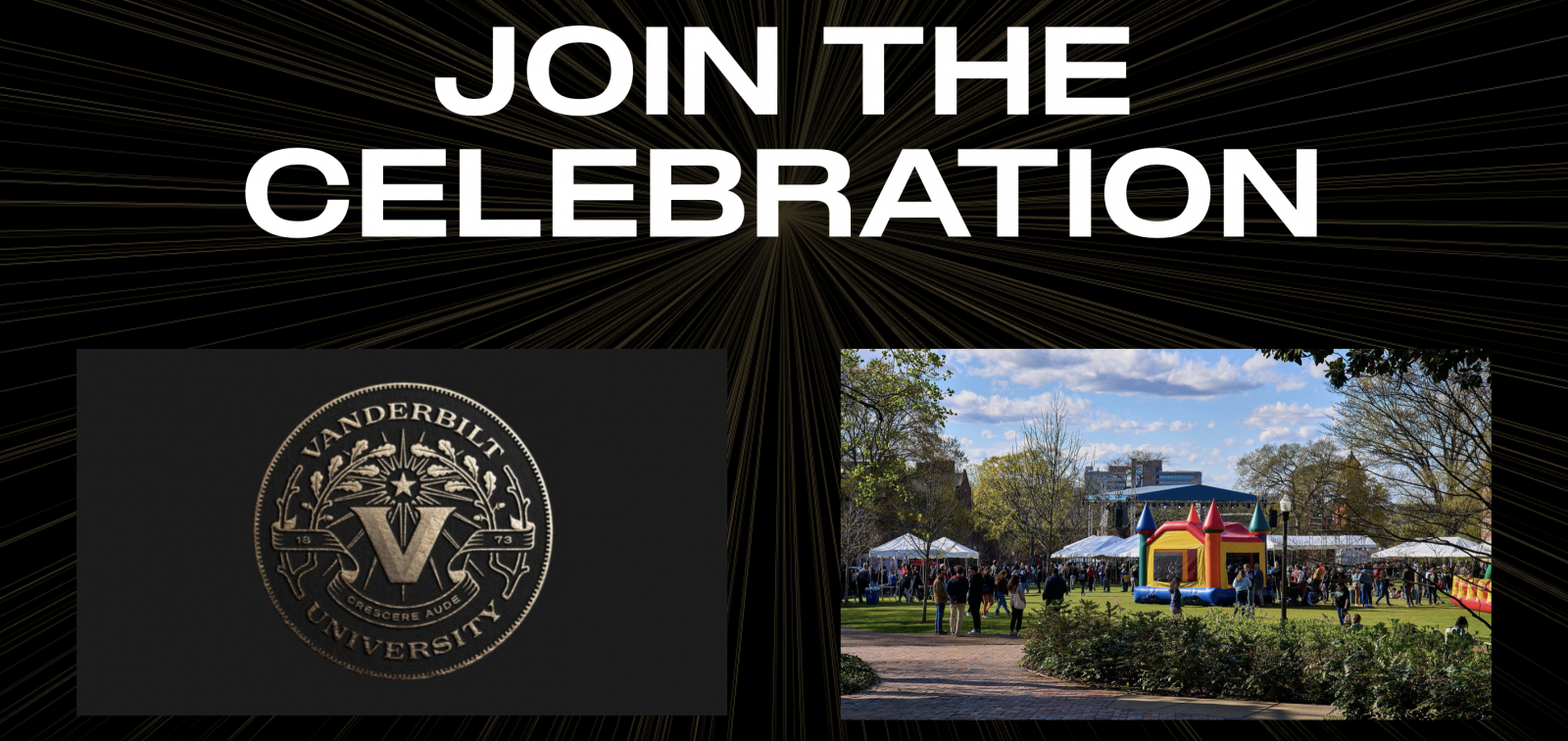 Members of the Vanderbilt and Nashville communities are invited to take part in the university's Sesquicentennial kickoff celebration March 24–25 through events both virtual and in person on campus.
The Sesquicentennial, or 150th anniversary of Vanderbilt's founding in 1873, will provide many opportunities for the community to gather, reflect and advance the university's "dare to grow" motto—whether through learning about its history, inspiring philanthropy or finding new ways to radically collaborate and expand Vanderbilt's global impact over the next 150 years.
Events launching the yearlong celebration will include a kickoff ceremony featuring Chancellor Daniel Diermeier and a "Songs of America" conversation hosted by Vanderbilt professors Jon Meacham and Jad Abumrad with performances by Emmylou Harris and Rodney Crowell on Friday, March 24. A community party with free food, music and family-friendly activities is planned for Alumni Lawn on Saturday, March 25. The "Rachmaninoff 150th Birthday Celebration" concert at Blair School of Music on Friday evening will round out the two-day celebration.
FRIDAY, MARCH 24
Sesquicentennial ceremony
1–2:15 p.m.
Virtual
Be part of the ceremony that marks the official launch of Vanderbilt's Sesquicentennial year.
Songs of America
4:30–6 p.m.
Virtual
A conversation about the music that helped shape America with Jon Meacham, Carolyn T. and Robert M. Rogers Professor and Distinguished Visiting Professor of Political Science, and Jad Abumrad, Distinguished Research Professor of Communication of Science and Technology. The event will feature performances by Emmylou Harris and Rodney Crowell.
Rachmaninoff 150th Birthday Celebration
8 p.m.
Ingram Hall, Blair School of Music
Join the joint celebration of Vanderbilt's Sesquicentennial and Sergei Rachmaninoff's 150th birthday through must-see performances of his piano concertos.
No advance registration is required. Guests may arrive at Ingram Hall either before 7:15 p.m. or after 7:45 p.m. Parking will be available in the West Garage.
SATURDAY, MARCH 25
Vanderbilt community party
Noon–3 p.m.
Alumni Lawn
A celebration for the Vanderbilt community featuring music, free offerings from food trucks, Sesquicentennial swag, games and a play area for children.
No advance registration is required. Parking will be available in the 25th Avenue Garage, 2401 Highland Ave.
Use #VU150 to join the celebration online.
For more information about Vanderbilt's Sesquicentennial, visit vanderbilt.edu/v150.