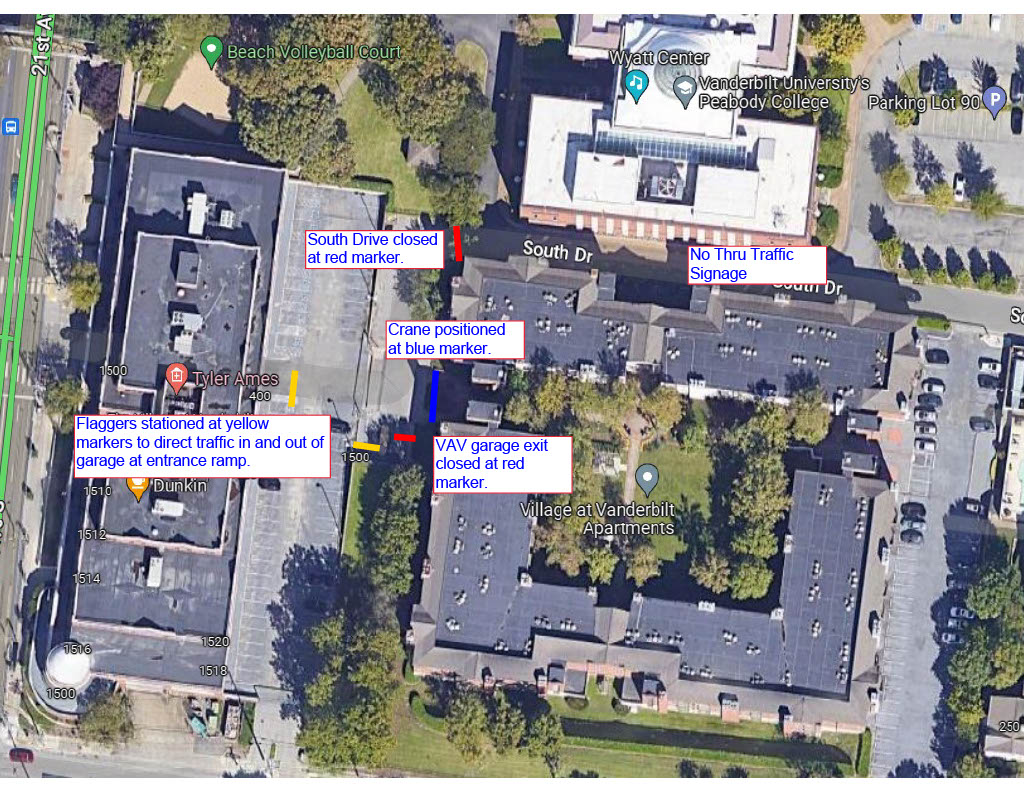 The South Drive entrance to the Village at Vanderbilt garage will be closed on Thursday, March 16, from 9 a.m. to noon for work to replace the HVAC systems. 
The entrance to the garage from Capers Avenue will be accessible. Vehicles can use the roundabout in front of the Wyatt Center to turn around, if needed. Wyatt Center and the residential garage area will be accessible.  
Signs and a flagger will be in place to help pedestrians and vehicles navigate the work zone.  
Students, faculty and staff are encouraged to avoid the area and use the Capers Avenue access point into the Village at Vanderbilt garage.