Vanderbilt University welcomed Deputy Secretary of the U.S. Department of Veterans Affairs
Donald M.
Remy
to campus on Feb. 23.
The visit, which took place at Vanderbilt Law School's Flynn Auditorium, provided Remy a chance to meet with student veterans in the Nashville area. Remy gathered insight and fielded questions from the students around topics such as PACT Act implementation as well as access to other VA benefits and programs. The PACT Act is a new law that may allow veterans exposed to toxins while serving access to benefits and care.
"It was our honor to host Deputy Secretary Remy as part of Vanderbilt's longstanding commitment to
veterans," Chancellor Daniel Diermeier said. "We were especially pleased to provide a forum where
veterans and the deputy secretary could engage in candid, o
pen dialogue on matters of real concern, in
keeping with our university's closely held belief in civil discourse."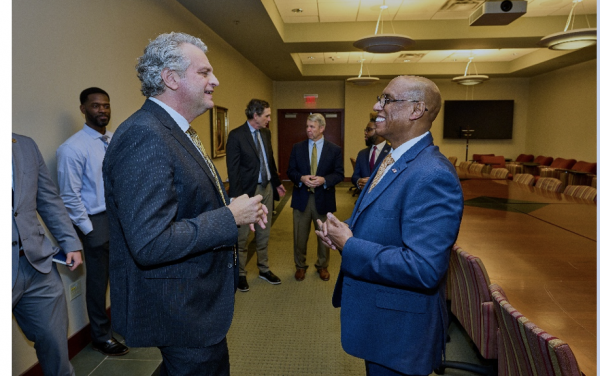 The roundtable discussion was moderated by retired U.S. Army Brig. Gen. Scott Brower, director of the
Bass Military Scholars Program
. "I appreciated Deputy
Secretary Remy taking the time to engage with
our veteran
–
students," Brower said. "His sincerity, interest and desire to learn from their experiences
was obvious, which can only result in better care for all veterans in the future."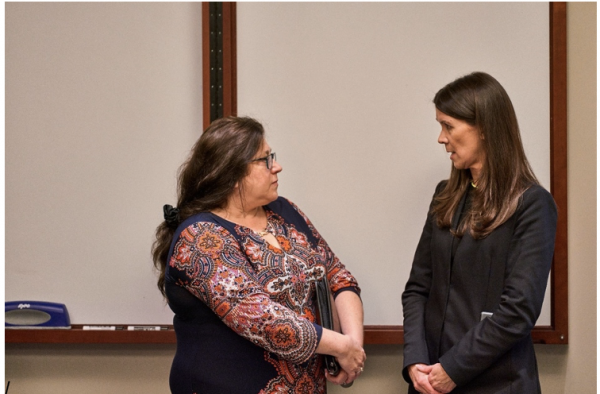 "Vanderbilt is deeply committed to supporting our student veterans," said Jill Stratton, assistant provost for academic support and community engagement who helped coordinate the visit in partnership with the Division of Government and Community Relations. "It was an honor to host Deputy Secretary Remy on campus and provide student veterans with the opportunity to speak with him directly on several important topics that impact them and their families, including health care and education benefits."
Remy's visit to Nashville occurred in conjunction with the Veterans Benefits Administration's
job fair
focused on positions to
process PACT Act claims.
The fairs are part of the VA's PACT Act initiative to hire
processors to handle the many claims that have been submitted since the PACT Act became law in
August 2022.
Wade Patten
, a Vanderbilt MBA candidate who is in the Bass Military Scholars Program, attended the
event and was glad to see the VA actively engaged in the community.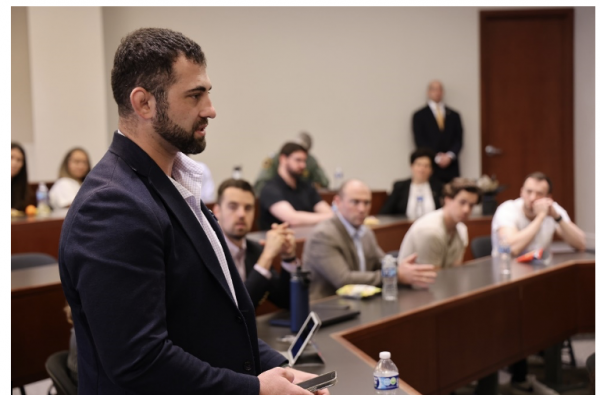 "I am grateful to have had the opportunity to meet with Deputy Secretary Remy and learn more about
the PACT Act and other VA programs, [and his] vi
sit was a reminder that the VA is actively dedicated to
solving veterans' most pressing problems," Patten said. "I am proud to be a part of a [university]
community that values the contributions of veterans and is dedicated to supporting their well
–
being
t
hrough actionable dialog and problem solving."