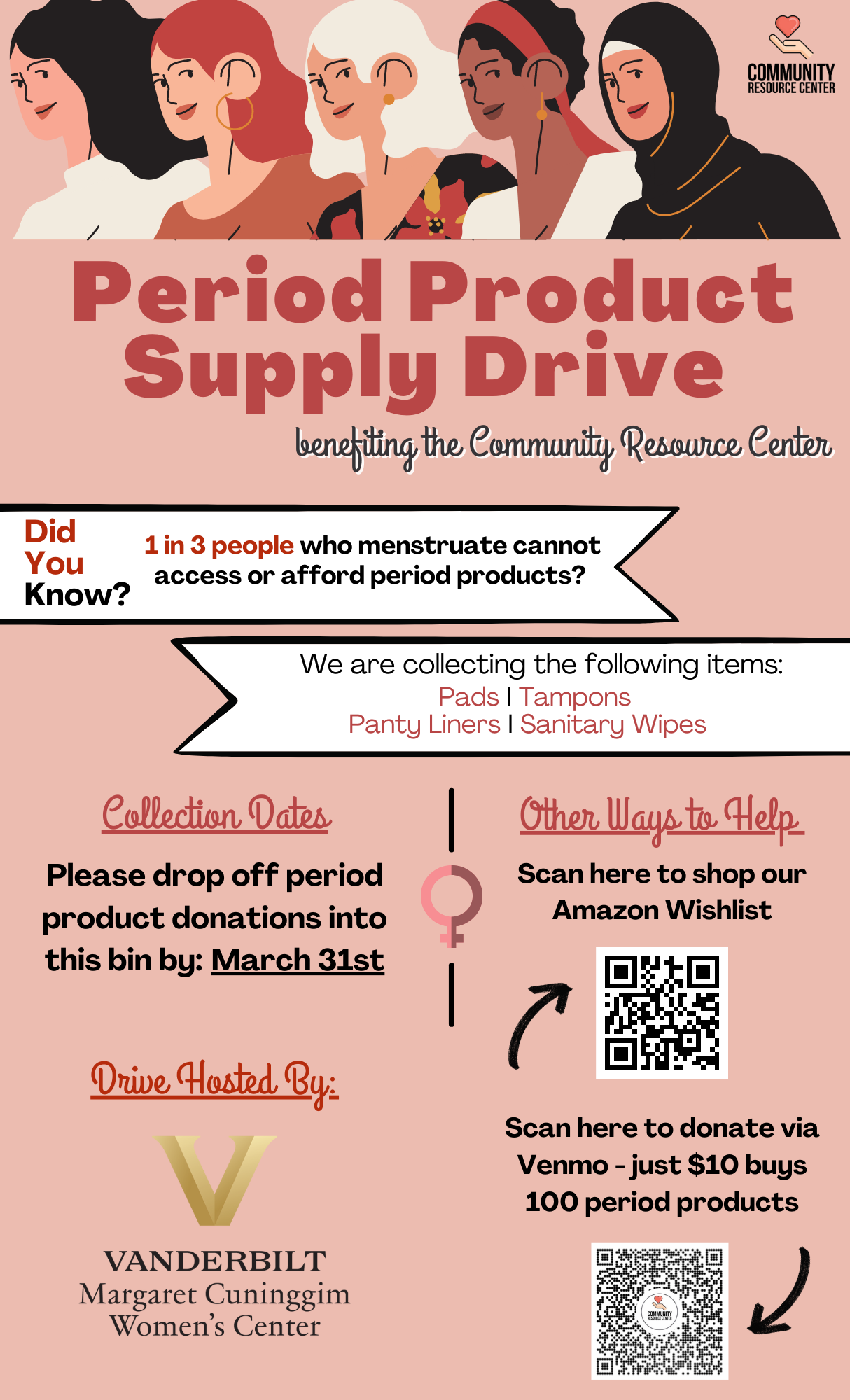 The Margaret Cuninggim Women's Center is celebrating Women's History Month by partnering with the Community Resource Center to collect period products for donation throughout Middle Tennessee. Collection bins have been placed across campus at locations including the Women's Center, Central Library, the Graduate School, the School of Nursing and the University Counseling Center.   
The Community Resource Center is a nonprofit organization that focuses on supplying hygiene products to those in need in the local community. As one of its projects, the CRC is working to end the lack of access to menstrual products, hygienic waste management and education about menstruation. The CRC is the largest provider of free period supplies in Middle Tennessee, distributing more than 160,000 period products in 2022. 
In addition to the monthlong product drive, the CRC is hosting "Dishin' Up Dignity," an event to raise awareness about period poverty in Middle Tennessee, where period products are unaffordable to more than 60,000 students. Vanderbilt University is co-sponsoring the event, and attendees will hear from a panel of local educators, elected officials and national period poverty experts. The event will take place on Wednesday, March 8, which is International Women's Day. For more information, including location and time, click here.  
The drive will culminate in a Period Product Packing Party on Friday, March 31 at noon. Attendees will pack menstrual products for distribution to nonprofits and schools in Middle Tennessee. In addition to dropping products in collection bins, Vanderbilt community members may purchase items for the Community Resource Center through its Amazon Wishlist.