Media Inquiries
Latest Stories
In this interview between two Black leaders, we talk about the state of supporting Black professionals in STEM, and how partners are critical to advancing equity, diversity, and inclusion efforts in STEM for academic and corporate organizations.
After just three years at Waters, Dr. Katarena Ford's achievements are wide-ranging! She has recently been awarded the new product sales champion for her role as a senior system account manager and is the hub leader for the People of Color internal employee resource group dedicated to creating awareness and developing collaborative events that support fellow colleagues. Additionally, Katarena is an active member of the National Organization for the Professional Advancement of Black Chemists and Chemical Engineers (NOBCChE) and has been working to build a bridge between Waters and NOBCChE.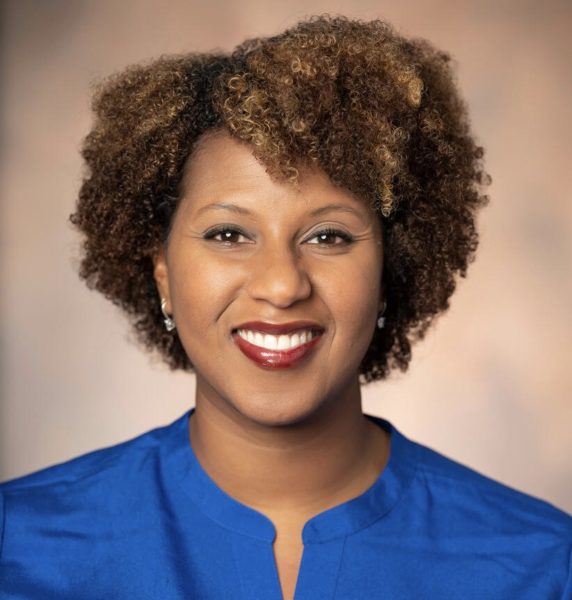 Dr. Renã AS Robinson is the current National President of NOBCChE and is leading the organization in its mission to build an eminent cadre of people of color in science and technology. Renã is a professor of chemistry at Vanderbilt University and Dorothy J. Wingfield Phillips Chair. Dorothy Phillips, a notable member of the scientific community, helped advance our company's separation science areas and is also the first Black female to receive her B.A. in chemistry at Vanderbilt University.
Q: Why and how have you been working to bring Waters and NOBCChE together as partners?
Katarena: Since joining Waters, I have wanted to find a way to recruit people of color and give back to this dynamic group of scientists who have assisted me along my academic and career journey. Waters sponsored a table at the 2022 national conference and received over 10 applications. While this was a nice start, there is much more opportunity. We are partnering with several NOBCChE chapters for additional recruiting but also on educating their members by running informational sessions with our field team, running MS 101 classes, and more.
Renã: NOBCChE can work with companies such as Waters on different levels. Katarena mentioned Waters sponsorship at our Annual Conference which is an entryway for companies to learn about who we are as an organization and also to interact with our diverse and talented student membership during the scientific and professional programming over the conference as well as the exhibition fair.