Media Inquiries
Latest Stories
The Wond'ry, Vanderbilt's Innovation Center, has launched the Climate Innovation Accelerator program, adding to the depth of its climate-focused programming. The accelerator is co-created and led by Jaclyn Mothupi, director of social innovation at the Wond'ry. 
This free 10-week program engages minority-led/owned nonprofits and small businesses to identify innovative sustainability opportunities within their mission to equip entities to be more future-fit and climate-ready for those they serve. Current participants include leadership of Recycle & Reinvest, Tennessee Solar Energy Association, Tristate Minority Supplier Development Council, The Housing Fund, Urban League of Middle Tennessee, Resource Facility Solutions, SourceMark Medical, Perfectly Cordial, A&M Marketplace, F.I.N.D. Design and Emergency Response Team.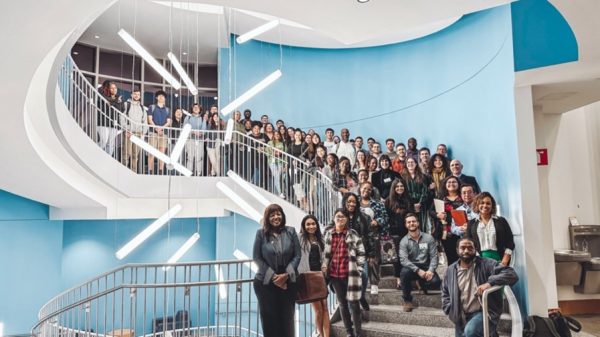 The inaugural cohort includes five local small businesses and six nonprofits with a diverse set of missions, products and services to illustrate how innovation can work in different sectors to advance climate solutions, from reimagining packaging, services, stakeholder education, reporting frameworks and greening supply chains.  
To help small businesses and nonprofits with limited resources prioritize sustainability and innovation, the accelerator provides in-depth sessions on the topics and strategic frameworks to bring both to life.  
Programming includes executive education sessions on the topics of sustainability, innovation and strategy. The cohort members will develop a specific project and be paired with an interdisciplinary team of four students from Vanderbilt,  TSU and Fisk to develop a final presentation and briefing report to serve as a springboard for implementing the project.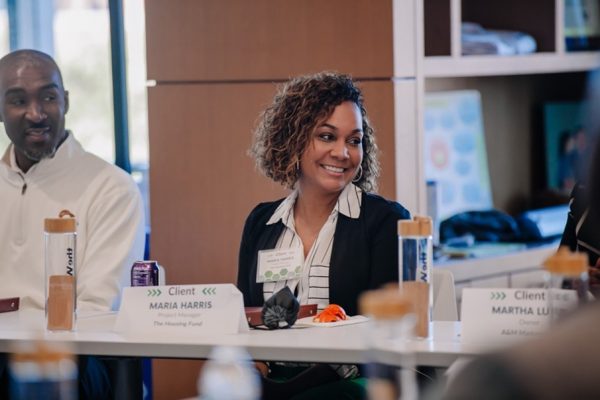 The accelerator equips teams with a professional mentor to help empower the students in developing solutions and to provide cohort members technical assistance for their project. Mentors include experts in sustainability and innovation from Amazon, Schneider Electric, Cummins, Viro, Liquidonate, Caldwell Environmental Solutions, TVA, Lyft, Texas Education Agency, Globant and AssetLink Commercial Advisors. 
"The Climate Innovation Accelerator brings together social innovation and sustainability in such a unique way. I can't wait to see where this next 10 weeks takes us and the relationships we will build along the way as we have conversations with people whose circles may never have overlapped otherwise," said Ashley Dickens, Climate Innovation Accelerator mentor and senior innovation program manager at TVA.
"It's exciting to be in this inaugural cohort, where experienced professionals and next-generation leaders come together to assist our organizations, and to be exposed to the atmosphere at the Wond'ry and its leadership," said Jason Carney, president of the Tennessee Solar Energy Association. 
"Our team at the Wond'ry created this accelerator with the aim of telling a new story by widening the lens on who engages and has access to resources in the realm of sustainability," Mothupi said.  
For more information and to get involved, please email Jaclyn.R.Mothupi@Vanderbilt.edu.