Vanderbilt University's 150th anniversary this year is an opportunity to celebrate partnerships that have connected people in Nashville to programs and events sponsored by the university.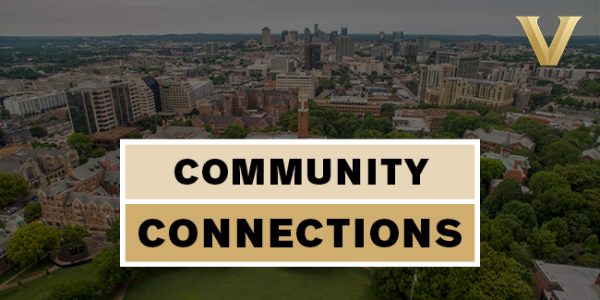 For the past 20 years, Vanderbilt and the Tennessee Performing Arts Center have collaborated to cultivate new audiences for the arts downtown through a series of programs aimed at attracting constituents interested in exploring the arts. 
"This partnership helps Vanderbilt to support the state's performing arts center and also connects our students, staff and faculty to the arts," said Midori Lockett, chief community impact officer for Vanderbilt's Division of Government and Community Relations. 
"We're prioritizing the performing and visual arts on our campus. This is one way we can also support the broader Nashville community," she said. 
The relationship started as a way for Vanderbilt to connect with the downtown population. Traveling to the West End neighborhood for a lunchtime or post-workday event was not always feasible for people downtown, so Vanderbilt sought partnerships that would allow the institution to meet people where they were. In the arts, that meant collaborating with TPAC. 
The partnership's first lunchtime event happened in February 2003. Since then, more than 27,000 people have participated in partnership events. 
"Vanderbilt's partnership with TPAC provides a rich opportunity for our combined communities to experience the arts on a deeper level," said Kristin Horsley, senior director of education and community engagement. "Our lunchtime series is consistently a fascinating conversation between Vanderbilt professors and arts leaders while viewing performance excerpts. This collaboration allows audiences to receive not only a preview of the art itself, but a greater understanding of the topics illuminated within." 
Throughout the COVID-19 pandemic, virtual events kept the community engaged. And with the recent return to in-person events, Vanderbilt now partners with TPAC on three to six events throughout the year—many connected to showcasing the Broadway at TPAC series, Nashville Repertory Theatre and Nashville Opera. Occasionally Vanderbilt's Blair School of Music plays into the mix. The university's connection with TPAC has been further bolstered with the recent addition of Provost and Vice Chancellor for Academic Affairs C. Cybele Raver to the center's Board of Directors. She attended her first meeting as an official member in January.
Opportunities to access events sponsored by Vanderbilt and TPAC are ongoing:   
TPAC's 2022–23 InsideOut programming
Vanderbilt is a presenting partner and lead underwriter for TPAC's 2022–23 Inside Out programming. 
The series is designed for people who want to learn what goes on behind the scenes. Events include pre-show discussions with cast members, lunchtime show previews, rehearsal excerpts and workshops to give insiders a look inside the theater production process.
On Feb. 9, InsideOut spotlighted the one-woman show by Irma Herrera, Why Would I Mispronounce My Own Name? Jermaine Soto, director of faculty development in academic affairs, moderated the discussion. Additionally, Hilario Lomelí, a Mellon Assistant Professor of Latinx Studies in the Center for Latin American, Caribbean, and Latinx Studies, participated on the panel. As an interdisciplinary scholar with a background in education and Latinx studies, his research examines the experiences of racialized children and youth in U.S. schools.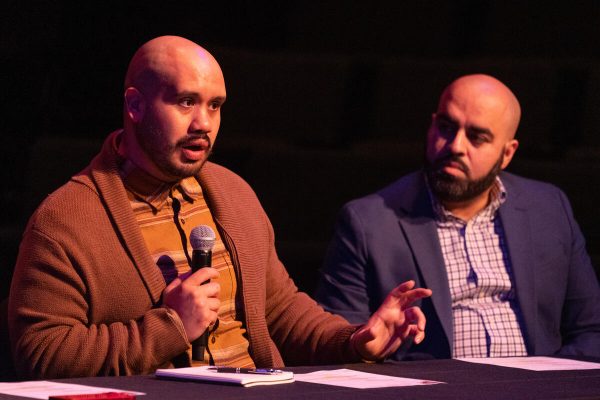 TPAC discounts for colleges
Vanderbilt students, faculty and staff receive discounted rates on the HCA Healthcare/TriStar Health Broadway at TPAC series, Broadway specials, Nashville Repertory Theatre and select performances presented by TPAC by using the code TPACEDU for online purchases or by calling the group sales department at 615-782-4060. University discounts are available for specific performance dates/times provided. Discounts are not applicable to all shows or price levels. The discount amount varies per show and will be applied to transactions when the promo code is activated.