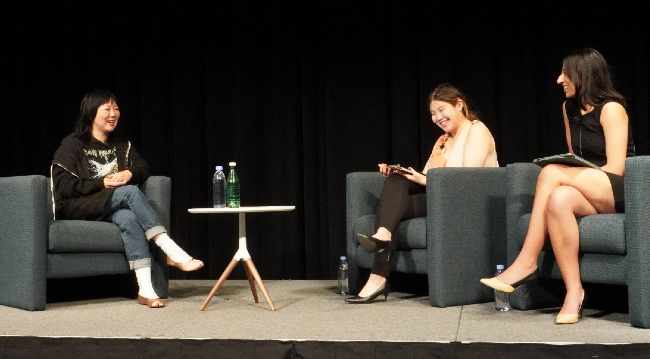 Comedian, actor and advocate Margaret Cho was the keynote speaker at Vanderbilt University's second annual Empowerment Summit, hosted by the Student Center for Social Justice and Identity on Jan. 28.
The conference was a collaborative effort among SCSJI, the Asian American Student Association and the South Asian Cultural Exchange. This year's theme was "A Tale of Two Continents: The Immigrant Experience and a Colonial Legacy," which highlighted experiences within the Asian and Asian American diaspora.
The event included pre-conference sessions where attendees discussed topics including mental health and well-being, leadership and personal development, and intersectional identities.
Cho, a comedian, actor, musician, advocate, entrepreneur and artist best known for her stand-up routines, participated in a conversation moderated by Vanderbilt students Fiona Wu from AASA and Lina Waseem from SACE. They dicussed Cho's experience navigating her life and career as a Korean American woman. Summit attendees also were able to submit questions to close the event.
Cho ended her panel by advising students, "Just do it. Don't be worried; don't be scared. You're at the very beginning of your lives, so just enjoy it."
This year's summit centered on Asian and Asian American experiences and provided attendees a chance to engage in interactive learning while working to increase their intercultural competence, according to SCSJI program coordinator Brittany Pomilee.
"The Empowerment Summit offered our multicultural student organizations an opportunity to amplify their voices and uplift their communities," Pomilee said.