Vanderbilt University Theatre will spotlight new works by faculty and students when it presents "Caught in the Act: A New Works Festival," Feb. 3–4 and Feb. 10–11 at Neely Auditorium. The staged readings, which are free and open to the public, will begin at 8 p.m. A total of five student plays will be "anchored" by two faculty works, according to Phillip Franck, professor and chair of theatre in the College of Arts and Science.
"We have several faculty members as well as a growing number of students eager to pursue new works development," Franck said. "It was wonderful to have 15 students submit works for consideration by the selection committee, and this reflects the keen interest within our university theatre community."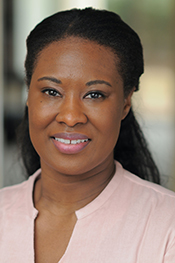 The festival's opening weekend includes a reading of No Further, written by Kristyl Tift, assistant professor of theatre, and directed by Leah Lowe, associate professor of theatre and director of the Curb Center for Art, Enterprise and Public Policy. This drama/dark comedy follows six people as they navigate their various eating disorders and the rules and regulations of a residential treatment facility. With the help of Dr. Joy, a flawed, but well-meaning therapist, they discover that living in and loving one's body can be "a beautiful mess of an act of resistance," according to Tift.
"This play began as an idea in 2007," Tift said. "Since then, I have worked on it with hesitancy because the subject matter is personal to me. For some reason, during the pandemic, I committed to finishing the thought. I hope that the simultaneous joy and pain of the piece help bring awareness to mental and behavioral health issues."
Student plays featured Feb. 3 and 4 are:
World War I Essay: Shi… First Draft, written by Natalie Wright, Class of 2024, and directed by Réne Millán, lecturer in theatre. The protagonist, a college student named Natalie, struggles to pen a comparative essay about two poets of the antiwar movement of World War I. When two of those poets "awaken" to help her, the result is a humorous battle between the past and the present.
Greenwood, written by Elijah Crenshaw-Smith, Class of 2024, and directed by Rhylee Tucker, Class of 2025. A delicate meditation on grief and adolescence, this two-person play is set in the historic Green-Wood Cemetery in Brooklyn. The play explores the challenges of communication and connection between two teenagers after the death of their mutual friend.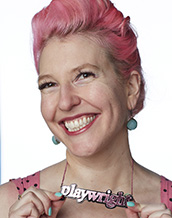 Anchoring the festival's second weekend will be a reading of Crybully, written by Krista Knight, writer-in-residence in cinema and media arts and theatre, and directed by Nate Eppler, a Nashville playwright who previously managed the Ingram New Works Festival for Nashville Repertory Theatre. "Crybully is a brand-new play that I'm writing and am excited to share with my faculty colleagues and students," Knight said. "It's exciting, humbling and a little scary." She has worked to elevate student interest in developing new works through advanced courses that she teaches in playwriting and screenwriting during the spring semester.  
Student plays featured Feb. 10 and 11 are:
I'm a Six, written by Sarah Lovett, Class of 2023, and directed by Tift. The play is told from the perspective of a comic who uses her heartbreakingly witty observational humor to come to terms with beauty norms, provoking the audience to question the value of one's looks.
Life Socks, written by Rory Miller, Class of 2024, and directed by Will Henke, Class of 2023. An uproariously funny exposé of the twists and turns in the lives of two very animated and opinionated socks, this play proves that socks are people too.
The Long Way Home, written by Richard Zhang, Class of 2023, and directed by Millán. This play, originally written in Mandarin, explores themes that are intergenerational and related to family and community.
"I hope that this festival—the first time that we have featured new works solely by Vanderbilt faculty and students—can be a pilot for the future and that we can make this a new tradition," Franck said.