In celebration of Black History Month, Vanderbilt Divinity School is hosting the exhibition Culture Commodity, featuring the work of Nashville multidisciplinary artist Elisheba Israel Mrozik, Feb. 3–25.
The exhibition opening and gallery talk, which is free and open to the public, will be from 6 to 8 p.m. on Feb. 3 in Room G06. Register here.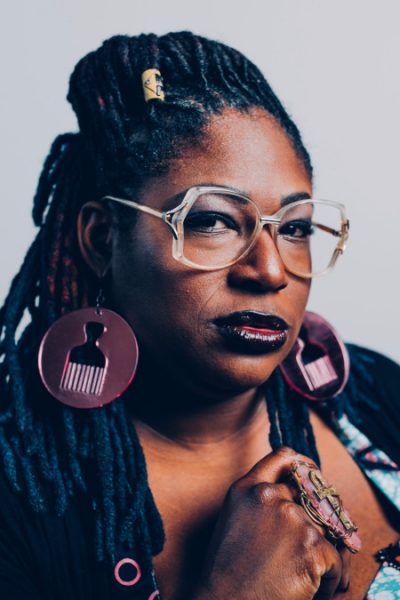 "Culture Commodity is an immersive installation experience exploring the concepts of identity in the culture of a people whose existence has been tied to a culture of capitalism," Mrozik said. "The people, places and stories of our families are a part of the unique story of who we are. Understanding your history can help build your personal growth and well-being, and helps to connect us with each other."
As part of Mrozik's artist statement, she defines "King Cotton" as a commodity that was a catalyst for American capitalism, as its cultivation and production fueled the demand for the transatlantic slave trade, which provided free labor for exploitation and profits in the United States. "King Cotton commodified the lives of millions of humans and was a cultural institution and way of life embedded in the very foundation of American society," she said.
Mrozik, who earned a bachelor of fine arts from Memphis College of Arts, began her career in Nashville as a freelance artist in graphic design, anime and fine art. She became the first licensed Black tattoo artist in Middle Tennessee and opened a shop that is now located next to Fisk University. She was an artist on the international television program Inkmaster and BET's About Her Business.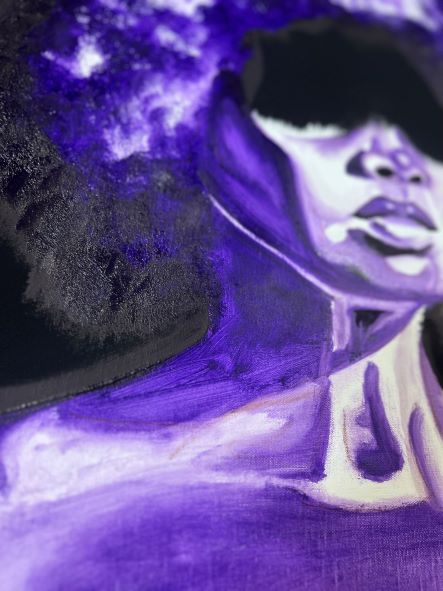 In 2019, she was among nine Nashville artists selected to participate in Murals of North Nashville Now, a Frist Art Museum exhibition shining a light on a culturally and historically important, yet often underserved, Nashville community. She returned to the Frist with Blood at the Root, an immersive outdoor installation that explores how implicit bias can develop over time within families. She created Blood at the Root with Aaron Mrozik, her husband.
Mrozik has published three coloring books, including Nashville Strong, which the Nashville Scene recognized as the Best Kids' Coloring Book in its writer's choice awards for 2020. That same year, she was a recipient of a Nashville Emerging Leader Award.
Mrozik is an active member of the Nashville community, serving as director of the North Nashville Arts Coalition, which helps grow the careers of artists of color and artists in underserved communities. She has expanded her public art in conjunction with Creative Girls Rock and Swipe Right Art Gallery. She also received a public art commission from Metro Arts and the city of Nashville for an installation she completed in Kossie Gardner Sr. Park.
Culture Commodity, which is supported through a grant from the Tennessee Arts Commission, is co-sponsored by Religion in the Arts and Contemporary Culture and the Kelly Miller Smith Institute on Black Church Studies at the Divinity School.
The gallery hours during February are:
Wednesdays (Feb. 8, 12, 22) 5–7 p.m.
Thursdays (Feb. 9, 16, 23) 11 a.m.–1 p.m.
Fridays (Feb. 10, 17, 24): 4–7 p.m.
For more information, email Sha'Tika Brown.