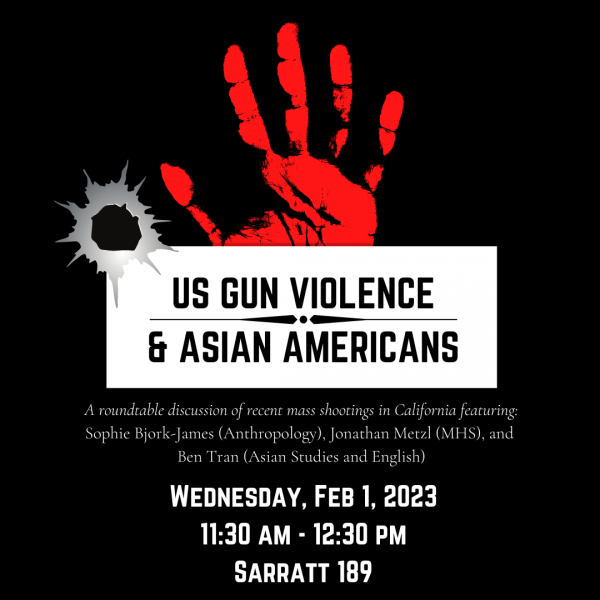 Vanderbilt professors Ben Tran, associate professor of Asian studies and of English, and Johnathan Metzl, Frederick B. Rentschler II Professor and professor of medicine, health and society, will host a panel discussion on gun violence and Asian Americans on Wednesday, Feb. 1, from 11:30 a.m. to 12:30 p.m. in Sarratt 189.
The event, "U.S. Gun Violence and Asian Americans," will aim to discuss recent mass shootings in California and feature both Tran and Metzl as speakers alongside Sophie Bjork-James, assistant professor of anthropology.
The event is open to the Vanderbilt University community. Refreshments will be provided.
"Mass shootings in America tragically recur, with no end in sight, yet the violence evolves and changes in unanticipated ways," Tran said. "This discussion will explore how we must rethink cultural stereotypes and anxieties about matters such as race and ethnicity, social class and politics."