Dr. André L. Churchwell was honored with a Diamond Award for lifetime achievement in advancing diversity during a Not Alone Foundation celebration that brought together prominent leaders in business, education, entertainment, government and more at the Byers Theatre in Sandy Springs, Georgia, on Jan. 21.
In addition, a new Diamond Award for diversity and inclusion has been named in honor of Churchwell and Cynthia W. Turner, who is chief diversity officer at Ohio State University. The Churchwell/Turner Global Diamond Award in Higher Education will be a permanent category of these preeminent community service awards.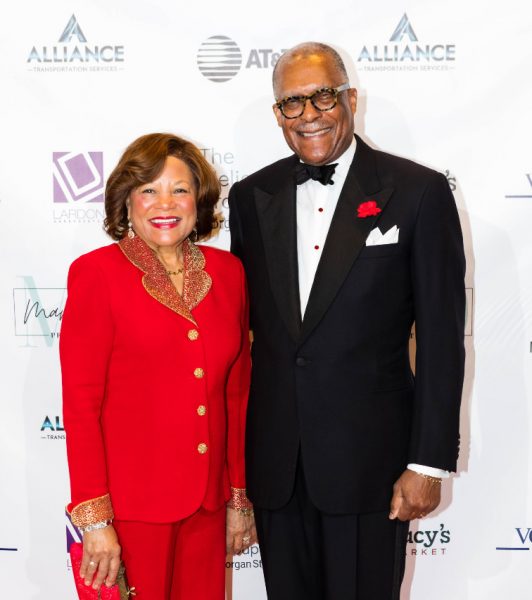 Churchwell, BS'75, is vice chancellor for outreach, inclusion and belonging at Vanderbilt. He also is a professor of medicine and inaugural holder of the Levi Watkins, Jr. M.D. Chair.
He previously served for more than 12 years in various roles to increase Vanderbilt University Medical Center's diversity and inclusion, and he was VUMC's first chief diversity officer and senior associate dean for diversity affairs in the School of Medicine.
Churchwell is a native Nashvillian with deep ties to the community. He graduated from the School of Engineering magna cum laude.
"The Diamond Awards recognize excellence," said Mark Dodd, founder of the Not Alone Foundation and the Diamond Awards. "It is one of the few awards shows in which you will see Hollywood celebrities honored on the same stage as CEOs, college presidents and other essential workers. We celebrate stars across disciplines and value the contributions of educators who shape minds in classrooms as much as those who may play them in films."
Some 20 icons of the entertainment industry, government, business and public service received Diamond Awards, as well as 50 education administrators making gains in diversity, equity and inclusion initiatives.
These awards pay tribute to outstanding work that advances social justice and human rights issues nationwide and promote cultural understanding, diversity, equity and inclusion through the arts, philanthropy, educational initiatives and corporate culture.