The ambassador of the Republic of Ireland to the United States, Geraldine Byrne Nason, will discuss international relations at Vanderbilt University on Thursday, Jan.19. The conversation will be from 5 to 6 p.m. in the Vanderbilt Central Library fourth-floor Community Room. The event is open to the public.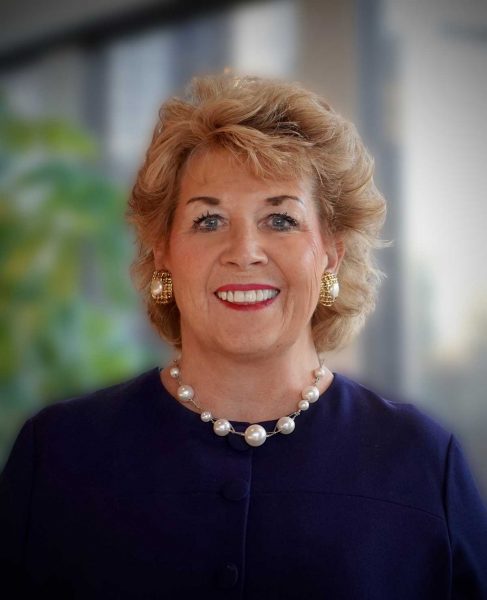 As the university focuses on expanding its global presence through research, dialogue and relationship-building ahead of its Sesquicentennial celebration this year, the Jan. 19 event is an opportunity for the Vanderbilt community to hear firsthand from experts on issues currently impacting our world. Nason will discuss the 50th anniversary of Ireland joining the European Union and themes related to the binding ties between the U.S. and Ireland. More than 30 million Americans claim Irish heritage, and Nashville has a special relationship to this region of the world, as Music City's sister city is Belfast. 
A career diplomat, Nason was appointed ambassador of Ireland to the United States in August 2022; she has embarked on a goodwill tour as part of her new role. From 2017 to 2022, she served as permanent representative of Ireland to the United Nations in New York. She has also served in ambassador roles in Brussels, Paris, Vienna and Helsinki. As second secretary-general in the Department of the Taoiseach from 2011 to 2014, she was the highest-ranking female public servant in Ireland. During that period, she also was secretary general of Ireland's Economic Management Council.
Nason led Ireland's successful campaign for a seat on the United Nations Security Council, and then led the New York Security Council team for 2021 and 2022. She was named chair of the United Nations Commission on the Status of Women for 2018 and 2019. She has also co-chaired high-level political negotiations on the hundredth anniversary of the birth of Nelson Mandela and on the "Samoa pathway" for Small Island Developing States. 
In 2014, Nason was elected a member of the Royal Irish Academy, Ireland's highest academic honor.   
The event at Vanderbilt is sponsored by the  Jean and Alexander Heard Libraries and the Max Kade Center for European and German Studies at Vanderbilt.