The Vanderbilt University Blair School of Music has been approved by the National Endowment for the Arts to receive a Grants for Arts Projects award of $20,000. This grant will fund "Florence Price: A Celebration," a series of performances honoring classical composer Florence Price. 
Price was the first African American woman to earn international acclaim as a classical composer and has recently become a pivotal figure in efforts to make classical music more inclusive and accessible. The project, led by Douglas Shadle, Chancellor's Faculty Fellow and associate professor of musicology, is a collection of five programs celebrating the life of Price on the 70th anniversary of her death. Through the celebration, Shadle aims to engage Nashville families, including many in historically underserved neighborhoods, with the richness of Price's life, music and legacy.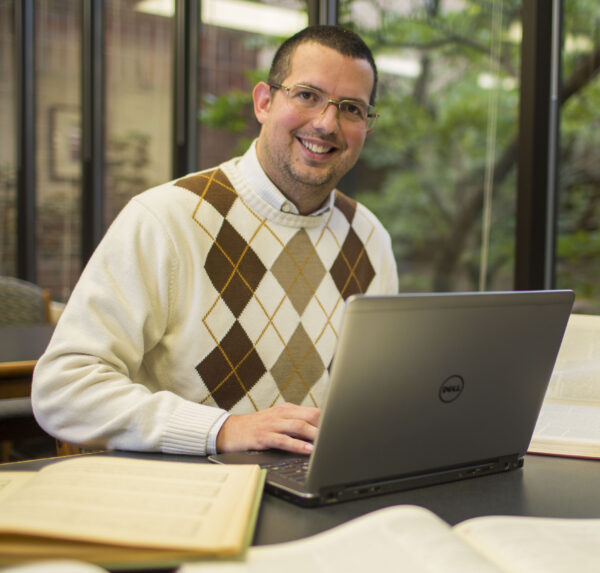 "After decades of neglect, Florence Price is rapidly becoming one of this country's most popular classical composers," Shadle said. "Scholarship at Vanderbilt has stood at the center of that transformation. The NEA grant will support opportunities for listeners from all generations to enjoy the astonishing breadth of Price's artistry in a series of citywide events celebrating her work as a composer, performer and teacher." 
The Blair School of Music is a hub of Price research and artistry. This celebration, an extension of the Blair Concert Series, is a collaboration among Vanderbilt, Tennessee State University, the National Museum of African American Music, the W.O. Smith Music School and internationally renowned artists and scholars. The five programs will showcase musical recitals alongside community lectures. The events will be held in Nashville in fall 2023. All of the events will be free to attend in person and also be livestreamed. 
Vanderbilt is one of 1,251 recipients of a Grants for Arts Projects award, which were announced Jan. 10 by the NEA as part of its first round of fiscal year 2023 grants. Grants range from $10,000 to $100,000 and require a cost share/match of at least one to one. 
"The National Endowment for the Arts is proud to support arts projects in communities nationwide," said NEA Chair Maria Rosario Jackson. "Projects such as this one with Vanderbilt strengthen arts and cultural ecosystems, provide equitable opportunities for arts participation and practice, and contribute to the health of our communities and our economy." 
Shadle's award-winning research explores historically marginalized composers and the role of orchestral music in American life. He is co-authoring a biography of Florence Price with Samantha Ege, a musicologist and pianist at the University of Southampton, United Kingdom.
The grant proposal was supported by Research Development and Support (RDS), which offers proposal development assistance for both private (foundations) and federally funded opportunities. Services include searches for new sponsors, coordination and team building for proposals of any size, content development, and draft review. RDS further supports faculty by building relationships with external sponsors, hosting workshops, and providing guides and language for common proposal requirements. RDS is in the Office of the Vice Provost for Research and Innovation. To learn more about RDS or request services, contact us at rds@vanderbilt.edu.