By Jenna Somers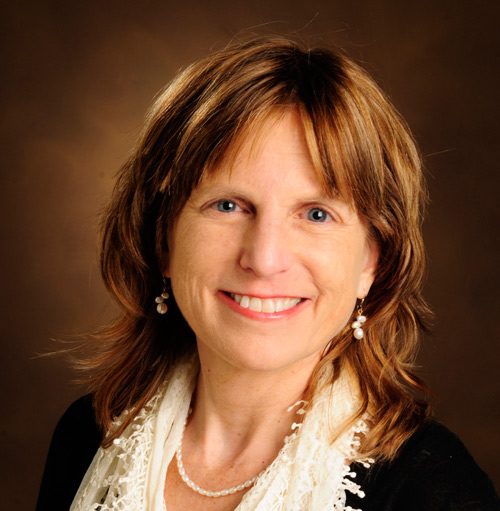 Armed with a two-year, $141,444 grant from the Foundation for Prader-Willi Research, Elisabeth Dykens, professor of psychology and human development at Vanderbilt Peabody College of education and human development, is developing the first psychometrically sound self-report survey of hyperphagia for people with Prader-Willi syndrome. Notably, this project is the first to include people with PWS as collaborators in the research process, using the method, Participatory Action Research.
"The central principle of PAR is 'Nothing about us without us.' Our collaborators with PWS are experts by experience and integral to this project," Dykens said. "By adopting a collaborative approach, we combine the skills of our research team and the perspectives of those with PWS to create a product that neither group could do alone."
PWS is a rare genetic disorder that causes hyperphagia—persistent hunger and desire to eat due to dysfunctional neural mechanisms involved in satiety—which can lead to obesity and other co-morbidities. According to Dykens, people with PWS have varying levels of intellectual disabilities and executive functioning deficits that may prevent them from accurately self-reporting their hyperphagic symptoms. As they are always hungry and never feel full, people with PWS also are prone to sneaking food, often in clever ways, feeling bad about these behaviors and then lying or distorting the facts about their food consumption. Because of these behaviors, parents or other caregivers have long served as proxy informants on the hyperphagia questionnaire for people with PWS, also developed by Dykens and her team and used as a primary endpoint in PWS clinical trials. However, proxy informants are not without their own biases that could affect the outcomes of clinical trials aimed at curbing hyperphagia.
That is partly why Dykens and her team, including Elizabth Roof, research lab director for Prader-Willi Syndrome Initiatives, are introducing this collaborative approach. They plan to design a hunger questionnaire of hyperphagic symptoms for people with PWS that leverages insights gained from their 2021 interview study, including how the hunger urges and food seeking behaviors of participants with PWS impeded their daily lives and future goals. Participants offered concrete examples of how hunger and food availability interfered with learning or socializing at school, getting along with family and others, and living or working in the community.
Likewise, the researchers will leverage the insights of a PWS advisory board and PWS focus groups, as well as their own expertise in developing PWS-specific measures. Collectively, the team will work to create a survey that circumvents cognitive processing difficulties and secretive food-seeking behaviors associated with PWS to reduce the risks posed to reliability and validity. The survey will be a user-friendly, online questionnaire that is touch-screen compatible, with audio and video-enhanced features.
According to Dykens, in addition to empowering individuals with PWS and enabling future research, this novel project supports the aims of the Food and Drug Administration, which values direct patient input in clinical trials. Dykens and her team believe that the survey they create will prove to be valid, reliable and accessible to most people with PWS, and may be used to complement other outcome measures in future clinical trials.