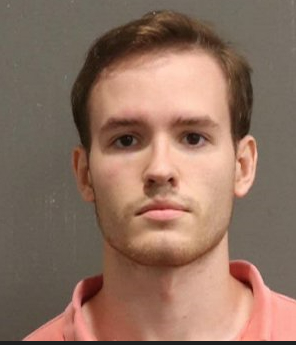 Former VU student Dominic Lambert has been charged in an ongoing stalking investigation by Metro Nashville Police Department for repeatedly violating a restraining order. He has been released on bond and is believed to still be in the Nashville area. Lambert has been issued a directive to not be on Vanderbilt's campus. Should you observe him on campus, contact VUPS immediately at 615-421-1911.
This Security Notice is being issued to remind the Vanderbilt community:
Watch out for each other. If you see someone who looks like they do not belong in the building or area, notify VUPD.
Know the location of emergency phones.
Report any suspicious persons to VUPD.
Download the VandySafe app to:
Contact VUPD via phone call or real-time chat
Trigger a mobile blue light that shares your location instantly with VUPD
Initiate a "virtual walk home" where VUPD can monitor your walk home, to the car or to the office
Submit iReports and crime tips
View information about VandyRide
Access support resources
View emergency guides
Resources and assistance for students, faculty and staff
The Vanderbilt University Police Department is available to assist you 24 hours a day, seven days a week. If you need emergency assistance, call 615-421-1911, or for non-emergency assistance, call 615-322-2745.
The Project Safe Center offers a support line 24 hours a day, seven days a week at 615-322-SAFE (7233).
The Title IX Office can be reached at 615-343-9004.
The University Counseling Center can be reached at 615-322-2571.