Media Inquiries
Latest Stories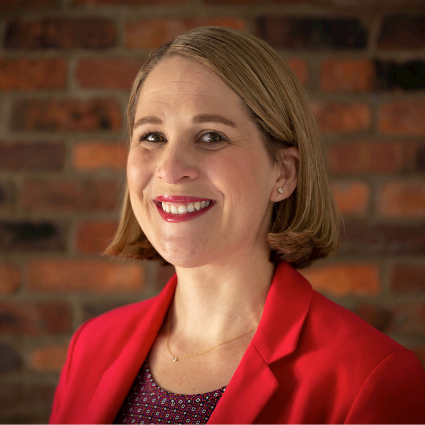 Cara Ince, BS'04, a Nashville native and Vanderbilt alumna with extensive government experience, joined the Office of the Vice Provost for Research and Innovation as director of research and innovation public partnerships in November.
"Cara Ince brings invaluable expertise to enhance research and innovation collaborations between Vanderbilt and our partners in Metro Nashville and across the state," said Padma Raghavan, vice provost for research and innovation. "With her support, our faculty will be empowered to advance impactful new projects in collaboration with public sector leaders to enhance our local and regional communities."
In her new role, Ince will work closely with faculty and key teams across the university including Government and Community Relations, Research Development and Support, the Wond'ry, and the Center for Technology Transfer and Commercialization to collaboratively identify and advance projects that leverage research and innovation strengths at Vanderbilt, align with government priorities and goals, and meet pressing community needs in Nashville and Tennessee.
Prior to joining Vanderbilt, Ince held such roles as director of federal grants and community engagement liaison in the office of Congressman Jim Cooper, as well as director of community relations and advocacy with Conexión Americas. Her varied experiences have given her a deep understanding of government priorities and federal funding opportunities that she will use to enhance connections between Vanderbilt researchers and public sector partners, particularly at the state and local level.
"I'm excited to be back at Vanderbilt doing meaningful work," Ince said. "By finding innovative ways for Vanderbilt faculty to collaborate with public-sector partners, I think we'll be able to really add value to Vanderbilt's strong research tradition."