An influential leader in the inclusion of arts in theological education and a Triple 'Dore who is devoted to fostering excellence in the academic study of religion have been selected as the 2022 Vanderbilt Divinity School and Graduate Department of Religion Distinguished Alumni/ae.
Wilson Yates, MDiv'62, and Alice Wells Hunt, MTS'96, MA'99, PhD'03, are this year's recipients.
"Honoring alumni whose visionary leadership and extraordinary achievements are reflective of our mission and values brings me great joy and optimism for the future," said Emilie M. Townes, dean of the Divinity School and University Distinguished Professor of Womanist Ethics and Society and Gender and Sexuality Studies. "As a student and administrator, Alice made her mark on the Graduate Department of Religion, and her scholarship continues to align beautifully with our commitment to combine spiritual and intellectual growth with a sense of social justice in our students. And we are excited to recognize Wilson for his pioneering leadership in elevating the role and impact of the arts in theological and religious education, as shown in our own cutting-edge Religion in the Arts program."
Yates is president emeritus and professor emeritus of religion, society and the arts at United Theological Seminary of the Twin Cities. Hunt is executive director of the American Academy of Religion and an affiliate faculty member at the Candler School of Theology at Emory University.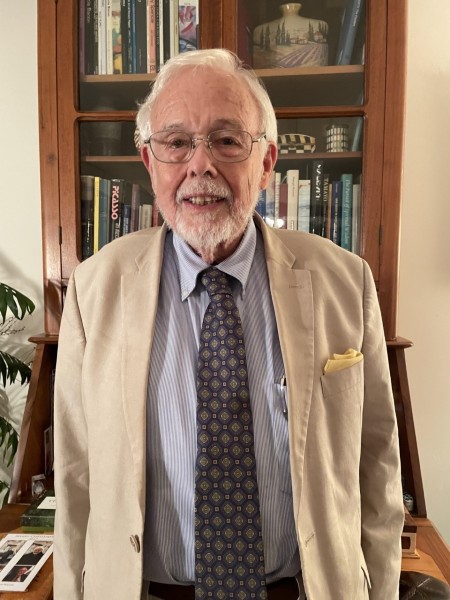 Yates has taught and written extensively on the arts in theological studies. In 1988, he founded and served as the first editor of the journal ARTS: The Arts in Religious and Theological Studies. His other publications include The Arts in Theological Education: New Possibilities for Integration and Arts, Theology, and the Church: New Intersections, which he co-edited. The volume Visual Theology was published in his honor and includes his article on artist Käthe Kollwitz.
Yates completed his undergraduate education at Southeast State Missouri University. He began taking courses at the Divinity School while he was employed by the United Methodist Church's Board of Education. While a divinity student, he participated in the Nashville sit-ins and was taken to the city jail in 1960 after an altercation with a segregationist during a downtown march. Yates made his one phone call permitted to Divinity School faculty member James Sellers, who came down to the jail with Professor Gordon Kaufman to bail him out.
Yates earned a master of divinity in 1962 and six years later received his doctorate from Harvard University. He has been a visiting scholar at Cambridge University and Yale Divinity School and a visiting professor at Pacific School of Religion in Berkeley, California.
In addition, Yates is an ordained minister in the United Methodist Church with dual standing in the United Church of Christ.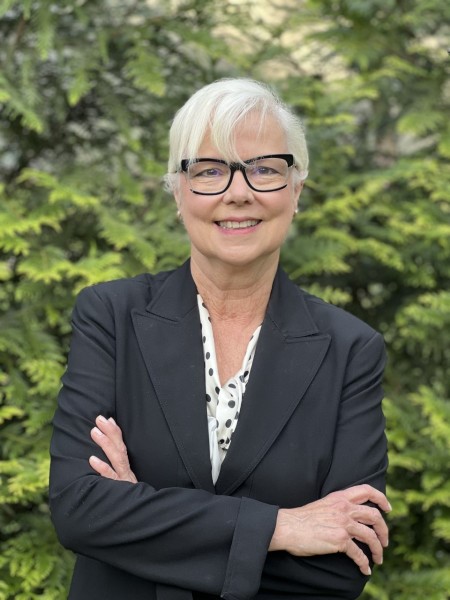 Hunt's research interests as a biblical scholar include leadership for transformation, biblical interpretations in contemporary contexts, and white privilege and white supremacy.
She completed her undergraduate studies at the University of Montevallo. Before her career in higher education, she was a systems analyst who built software for the Hubble Space Telescope and taught high school math. At Vanderbilt, she earned a master of theological studies in 1996, a master of arts in 1999, and a doctorate in religion, with an emphasis on the Hebrew Bible, in 2003. Her faculty adviser was Douglas Knight, whom she helped honor in 2013 with a book of original essays that pay tribute to his scholarly contributions.
From 2001 to 2008, Hunt was associate dean for academic affairs and a lecturer in Hebrew Bible at the Divinity School, where she taught courses on contemporary methods of biblical interpretation and the Dead Sea Scrolls, among others. She also played an important role in keeping the Graduate Department of Religion at the Divinity School as a leader in theological education at the doctoral level.
Her published work includes Missing Priests: The Zadokites in Tradition and History and two edited volumes, Second Temple Studies IV: Historiography and History and Focusing Biblical Studies: The Crucial Nature of the Persian and Hellenistic Periods: Essays in Honor of Douglas A. Knight.
Prior to joining the AAR, she was president of Chicago Theological Seminary.
Hunt was ordained at the historic Fifteenth Avenue Baptist Church, National Baptist Convention, in Nashville. She holds dual standing with the United Church of Christ in the Chicago Metropolitan Association.
Previous distinguished alumni/ae honorees include James Lawson, Becca Stevens, Chandra Taylor Smith, James A. Sanders, Bishop Joseph Johnson Jr., Gardner Taylor, Thomas W. Ogletree, Charlotte Hotopp Zachary, Mary McClintock Fulkerson and Edward A. Malloy.