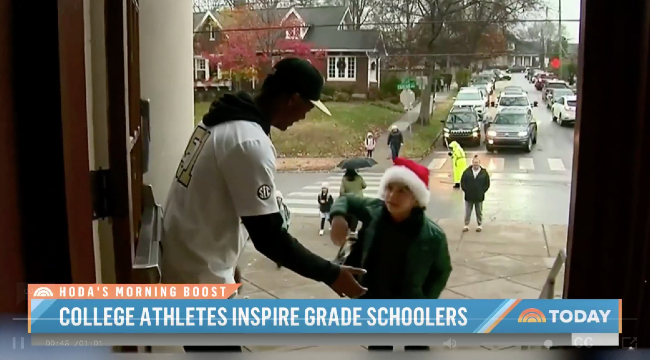 NBC's Today show recently spotlighted the VandyBoys' community outreach at Nashville's Eakin Elementary School.
In an effort to improve home baseball game attendance rates, the Vanderbilt student-athletes greet and interact with their younger counterparts as they arrive at the school each morning.
Watch the Today segment here. >>
For more about Vanderbilt Baseball, visit vucommodores.com.