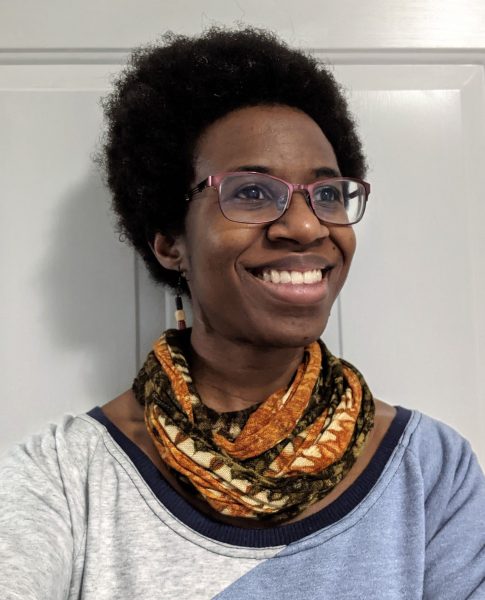 Krystal Grant Folkestad can attest to how music often creates diverse opportunities when you least expect it. As an experienced composer, educator and social justice advocate, she uses her musical skills to serve multiple audiences in a variety of ways. From giving lecture-recitals to elementary schools in her hometown of Birmingham, Alabama, to teaching college students in Pennsylvania and Virginia to collaborating with underrepresented musicians, Folkestad focuses on how life affects art and art influences activism. 
"I attended a summer piano program before my senior year of high school with some pianists who could only talk about music and nothing more. At the same time, I also met other pianists who could talk about life, other cultures, the arts and their other interests," she says. "Because of those particular conversations, I knew I wanted to be a musician, but a well-rounded one who could learn about more than music. Vanderbilt was able to offer me that opportunity." 
At Vanderbilt she double majored in piano performance and Spanish with an emphasis in music composition. But she also learned from the community on and around campus, which laid the groundwork for her interest in social enterprises. She attributes the beginning of her interest in ethical fashion to a local coffee shop near Vanderbilt's campus. 
"There were students who visited the farms where they sourced the coffee beans from Guatemala for the shop. That made me think about where all the things we love come from," Folkestad says. "After I read the book Where Am I Wearing by Kelsey Timmerman, I decided to invest in sustainable clothing for my everyday life and performances, and if it weren't for that coffee shop, I would not have started thinking about that." 
Folkestad's freelance work, found online at her website Ars Arvole (meaning "Art Tree" in a combination of Latin and Judeo-Spanish), seeks to support inclusivity in the classical music world by featuring the work of underrepresented composers. Folkestad attributes the influence of Vanderbilt faculty mentors Michael Rose, professor of music theory and composition, and Michael Slayton, associate professor of composition and theory, at the Blair School, and William Luis, Gertrude Conaway Vanderbilt Professor of Spanish, to her ability to flourish in her career. 
"The idea of having such an incredible variety of learning has carried through things I've done, whether teaching in a college or in an after-school program," she says. "Learning is so deeply valued at Vanderbilt and the community around it, and I am truly grateful for that." 
—CELESTE MALONE