Media Inquiries
Latest Stories
Vanderbilt University was selected to join the Howard Hughes Medical Institute's Inclusive Excellence 3 Learning Community to support inclusive learning and exploration. The six-year, $1.1 million grant will allow Vanderbilt to collaborate with 13 institutions on initiatives to improve retention of undergraduate minority students in STEM disciplines. $530,000 will support Vanderbilt University initiatives directly, and $577,000 will be administered by Vanderbilt University to support the collaborative effort.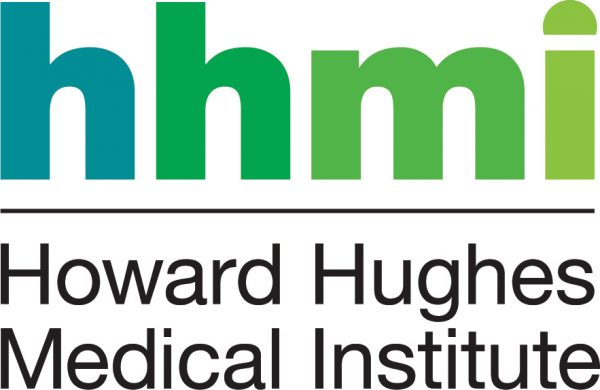 Vanderbilt's co-program directors for the IE3 initiative are Cynthia Brame, assistant professor of the practice in biological sciences, and Katherine Friedman, associate professor and vice chair of biological sciences.
Recent data by the National Center of Education Statistics indicate that in the 2018–19 academic year, 59 percent of bachelor's degrees in science, technology, engineering and mathematics were awarded to white students, while only 15 percent were awarded to Hispanic students and 9 percent to African American students.
To retain underrepresented minorities majoring in STEM, Vanderbilt and the other partner institutions are considering what needs to change in the classroom and curriculum to prevent students from being pushed out.
"We are working to make Vanderbilt a place that provides a sense of belonging and ensures that our students have the opportunity to succeed and to pursue STEM as a career and as a passion," Friedman said. "We're able to come at it from a lot of different angles, and it's exciting to me that we are doing it through research and through the classroom."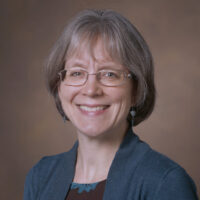 HHMI's IE3 initiative aims to help higher education institutions increase their capacity for inclusive learning. The 104 institutions involved in IE3 were split into seven learning community clusters. Vanderbilt's group will focus on improving content of the introductory science experience, which embodies inclusive learning. The 13 partner institutions working alongside Vanderbilt are Allegheny College, Auburn University at Montgomery, California State University-East Bay, College of the Holy Cross, Emmanuel College (Massachusetts), Hartwick College, Mount Holyoke College, Nebraska Wesleyan University, Rollins College, St. John's University-New York, University of Akron, University of Kansas and University of Virginia.
"The interactions with the 13 other institutions in our learning community cluster are critical for our growth," Brame said. "We'll be able to enrich each other's efforts, learning from each other's successes and helping each other through challenges."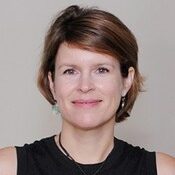 "We chose the challenge of re-envisioning our gateway STEM courses to improve the sense of belonging among all students and to encourage students, particularly from historically marginalized groups, to persist in STEM," Friedman said.
The program will be advised by an executive committee composed of Belinda 'Otukolo Saltiban, associate vice chancellor for equity, diversity and inclusion; Doug McMahon, Stevenson professor of biological sciences; Shane Hutson, professor of physics and biological sciences and chair of physics and astronomy; Tara Todd, principal senior lecturer in chemistry; and Alice Mark, senior lecturer in mathematics.
Vanderbilt and the partner institutions have chosen three project areas:
Continuing Education – Faculty learning communities centered on anti-deficit/inclusive pedagogy. The first of these learning communities includes faculty members who teach in introductory courses in biological sciences, chemistry, Earth and environmental sciences, mathematics, and physics and astronomy: Thomas Clements, Lily Claiborne, Michael Stone, John Rafter, Julian Hillyer, Savanna Starko, James Pask, Tara Todd, Sean McAfee, Craig Tainter and Todd Graham.
Inclusive Curricula – Faculty-led curricular assessment and change in first- and second-year introductory STEM courses
Student Empowerment – Implementation of learning assistants in large introductory courses
Through these project areas, Vanderbilt and peers will help their institutions move toward a more inclusive environment within STEM courses.
"There is a long history of student-centered interventions like providing opportunities for additional coursework to students in an attempt to improve outcomes and persistence in STEM," Friedman said. "I certainly wouldn't say those have been completely unsuccessful in any way. I think there can be some strengths to them, but it really hasn't moved the needle as much as people had hoped.
"What we're working on as a group is what the faculty need to change about how they approach STEM courses and how we can make them more welcoming places where everyone feels a sense of belonging."
The grant proposal was supported by Research Development and Support, which offers proposal development assistance for both private (foundations) and federally funded opportunities. Services include searches for new sponsors, coordination and team building for proposals of any size, content development, and draft review. RDS further supports faculty by building relationships with external sponsors, hosting workshops and providing guides and language for common proposal requirements. RDS is in the Office of the Vice Provost for Research and Innovation.
About Howard Hughes Medical Institute
As a nonprofit research organization and philanthropy, HHMI's mission is to advance the discovery and sharing of scientific knowledge to benefit us all. It employs scientists, provides research and education grants, offers free classroom resources and shares stories of science with audiences worldwide. HHMI encourages talented scientists, educators and students to stay curious, pursue tough scientific questions and contribute to making science more inclusive.