Media Inquiries
Latest Stories
Craig W. Lindsley, University Distinguished Professor of Pharmacology, Biochemistry and Chemistry, who holds the William K. Warren, Jr. Chair in Medicine, was recently announced as a 2022 fellow of the American Society for Pharmacology and Experimental Therapeutics for his demonstrated excellence and contributions to pharmacology and to the ASPET organization.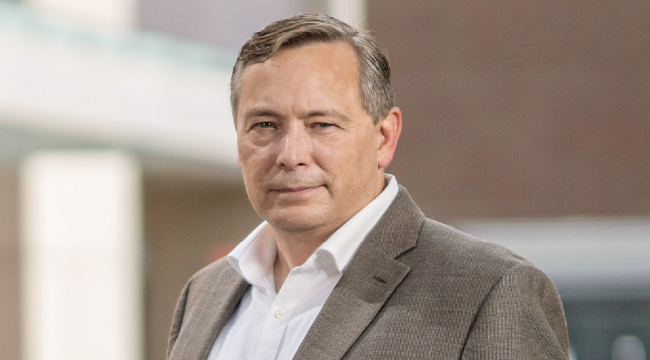 Lindsley is director of the Warren Center for Neuroscience Drug Discovery, a clinical-stage biotech nestled within Vanderbilt University. The WCNDD extends traditional academic pursuits in basic science to take the most exciting advances in our understanding of human disease and drug targets to a point where these breakthroughs can directly impact patient care. Recent projects include the clinical development of a therapeutic that may treat memory loss and slow the progression of Alzheimer's disease and a collaborative research agreement with late-stage clinical company Prothena to develop new small-molecule therapeutics for the treatment of Alzheimer's disease in individuals with Down syndrome. 
 "It is a profound honor to be name a fellow of ASPET and to be recognized for all the great translational work the WCNDD has performed over the years," Lindsley said. "As a medicinal chemist, it is especially gratifying to be named an ASPET fellow, highlighting how drug discovery is an all-encompassing, multidisciplinary endeavor where chemistry and molecular pharmacology become intertwined. As with other awards that go to an individual faculty member, this honor belongs to, and recognizes, all members of the WCNDD." 
The primary focus of the Lindsley laboratory and the WCNDD is the development of small-molecule probes and clinical candidates for central nervous system targets to treat serious brain disorders. Lindsley is the founding editor in chief of ACS Chemical Neuroscience (2009–20), interim editor in chief of ACS Pharmacology & Translational Science (2020–21) and current editor in chief of the Journal of Medicinal Chemistry. 
He has mentored 47 graduate students and 48 postdoctoral fellows, all of whom are active scientists in both academia and the pharmaceutical industry, as well as more than 60 undergraduate researchers. In addition, Lindsley oversees and mentors 75 B.S./M.S./Ph.D. scientists across medicinal chemistry, molecular pharmacology, drug metabolism and pharmacokinetics, behavioral pharmacology and biomarkers. Lindsley is a fellow of the Royal Society of Chemistry, the National Academy of Inventors and the American Association for the Advancement of Science. 
After successful stints at Eli Lilly and Merck running a large medicinal chemistry group from 2000 to 2006, Lindsley moved to Vanderbilt University to work with P. Jeffrey Conn in establishing an academic drug discovery center and in co-founding Appello Pharmaceuticals.   
Lindsley has been a member of ASPET for more than 15 years, and he has served on the ASPET Executive Committee (Molecular Pharmacology Division, 2014–16) and the ASPET Executive Committee (Drug Discovery Division, 2018–21). He has published extensively in ASPET journals, presented at the annual meetings and received numerous ASPET awards, including the John J. Abel Award in 2014.