Vanderbilt University Blair School of Music's Blair Big Band is among 10 outstanding college jazz orchestras from across the nation invited this year to participate in the third annual Jack Rudin Jazz Championship. The event, which will be Jan. 14 and 15 at Jazz at Lincoln Center in New York City, will include workshops, performances and a high-level collegiate competition.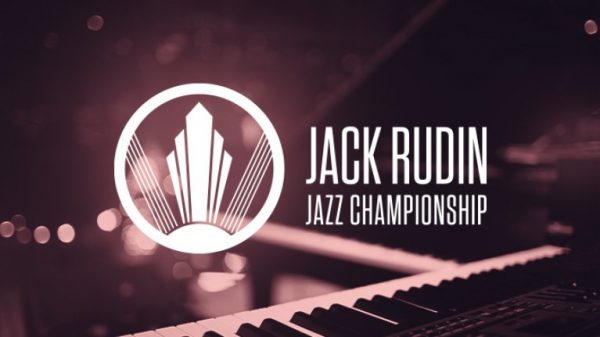 Launched in 2020 before the pandemic, the Jack Rudin Jazz Championship provides ensembles with a forum for celebrating excellence and achievement in jazz performance, while introducing higher education to Jazz at Lincoln Center's education methodology and philosophy—extending JALC's educational mission into the sphere of professional development for the next generation of leading jazz artists. 
"This is an extraordinary honor and a prime example of the fearless, highest-caliber inquiry and creative expression we encourage and enable in Vanderbilt students in all disciplines," said Vanderbilt Provost C. Cybele Raver. "I'm proud to congratulate Professor Ryan Middagh and all the members of the Big Band,  and I wish them a winning performance as they represent Vanderbilt on this distinguished national stage." 
Vanderbilt's big band members participating in the Rudin Jazz Championship are Olivia Achcet, Gabe Barnard, Liam Barron, Ian Boggs, Benjamin Black, Miles Buchmann, Seth Hahn, Patrick Kenny, Nathan King, Ian Nussdorfer, Myles Robinson, Jonathan Salcedo, Charlie Schmitt, Kevin Shinskie, Samuel Taylor, Jacob Welch and Zachary Williams. The ensemble includes jazz majors, music majors and students who major outside of music. Notably, 46 percent of students in Blair School's instrumental jazz ensembles major in disciplines outside of music.   
"I'm extremely proud of our students and this incredible recognition," said Ryan Middagh, assistant professor of jazz and director of Blair's jazz and global music program. "This is a testament to their hard work, the collaborative environment among our music faculty and the spirits of creativity and discovery in our Vanderbilt community."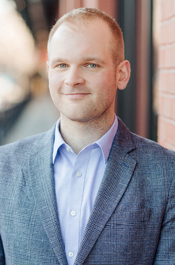 Vanderbilt's jazz program at Blair has received numerous awards in recent years, including best undergraduate large jazz ensemble in 2022 and best undergraduate blues/pop/rock group in 2021 from the DownBeat Student Music Awards. The jazz studies area has also produced three studio albums and extended play records since 2018: Out of the Swamp, Into the Sky, Songbook and Such Sweet Thunder. They also participated in a U.S. State Department tour of Colombia in 2019.  
"Under Ryan Middagh's dynamic leadership, the Blair School's small but powerful jazz program has gained a significant foothold in Music City and helped to raise Vanderbilt's profile nationally," said Lorenzo F. Candelaria, dean of the Blair School of Music. "I would be hard-pressed to name any other jazz program that has achieved so much in such a short span of time."   
"The Rudin Jazz Championship is fast becoming one of the great celebrations for jazz," said Todd Stoll, Jazz at Lincoln Center vice president of education, in a release. "The love, camaraderie and fellowship are second only to the level of excellence seen on our stages." The 2023 competition will be judged by a panel of leading jazz performers, composers and educators, including Wynton Marsalis, Jeff Hamilton, Ted Nash and Catherine Russell.  
Other universities competing in the Rudin Jazz Championship include Florida State University, Ithaca College, Michigan State University College of Music, North Carolina Central University, Northern Illinois University, Peabody Conservatory of Johns Hopkins University, Temple University, Texas Southern University and University of Wyoming. 
About Jazz at Lincoln Center 
Jazz at Lincoln Center serves the largest jazz education program network in the world, and its initiatives are based on the organization's 35-year history of education in jazz performance and appreciation. Goals of each program are for students to gain insight into American vernacular music and jazz, learn the communal history of jazz in a sociopolitical context, receive guidance on how to better communicate personal objectives, and gain awareness of the mission of jazz musicians today building on the aspirations laid by earlier generations.