Media Inquiries
Latest Stories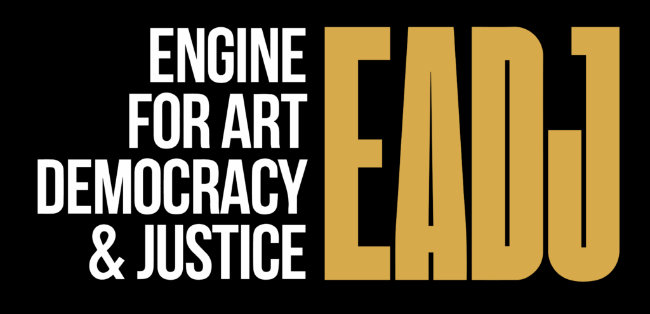 A $700,000 grant awarded to institutions that collaborate to administer the Engine for Art, Democracy and Justice program in Tennessee is designed to allow advancement of the program's reach and enhance the visibility of the arts in Nashville and across the state. 
The trans-institutional initiative is an ongoing collaboration among  Fisk University, the Frist Art Museum, Millions of Conversations and Vanderbilt University  that explores creative approaches to living together in the global South. María Magdalena Campos-Pons, Cornelius Vanderbilt Professor and professor of art, represents Vanderbilt on the project. 
Campos-Pons helped to create EADJ as a platform for academic, creative and social exploration aimed at developing knowledge and new practices at the intersection of art, democracy and justice. Situating visual representation at its core and allied with other major constituents of the arts, EADJ functions as a forum for a diversity of approaches and inclusive discussions on cultural interconnections, historical entanglements, and the consequences of geographies, histories and politics. EADJ offers opportunities to engage with painful historical legacies and progress toward more just and democratic futures. 
Along with organizations around the world, EADJ successfully pivoted to an online and COVID-safe in-person experience, and this grant will help build capacity for future events and programming. EADJ has hired an independent curator, Selene Wendt from Oslo, Norway, and developed a two-year program with participant scholars, artists and educators from 25 countries across the global South.  
The program, Artistic Activism and the Power of Collective Resistance, engages local audiences and collaborates with an ever-growing local ecosystem in the region. This grant will enable EADJ to continue to work with historical, UNESCO and cultural organizations across the region, most prominently taking a major role in the inaugural RE-PAIR 2023 Tennessee Triennial exhibition. As consulting curator for the statewide events, Campos-Pons has invigorated a discussion based in the concept of RE-PAIR, fostering a discourse in healing and collaboration across institutions and geographies. 
"Our new programs bring together outstanding individuals from creative disciplines whose work helps to reframe and rewrite the past, thereby enabling us to rethink how we can fight against the social injustices of our time and imagine a more socially just future for all," Campos-Pons said. 
Programming details can be found on the EADJ website. For more information, email Anais Daly, EADJ program manager. 
The grant proposal was supported by Research Development and Support, which offers proposal development assistance for both private (foundations) and federally funded opportunities. RDS is in the  Office of the Vice Provost for Research and Innovation.