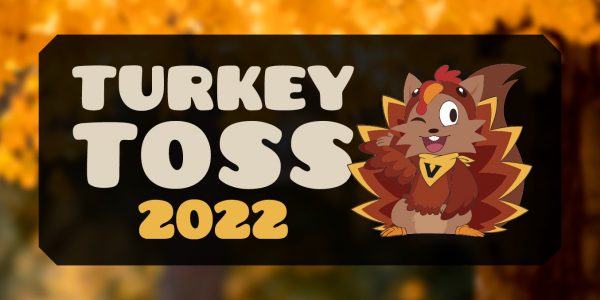 Vanderbilt University faculty, staff and postdocs are invited to participate in Turkey Toss 2022 on Friday, Dec. 16, from 7 a.m. to 6 p.m. Turkey Toss will be a hybrid event this year. For the first time since 2019, there will be an in-person event inside the Sarratt Student Center in the Sarratt Art Gallery/Sarratt Cinema lobby. A convenient drive-through option will take place at the Sarratt roundabout on Vanderbilt Place. Participants are invited to take part in either or both experiences but will only be able to pick up their giveaway item from one location.
View directions and a map for the drive-through option >>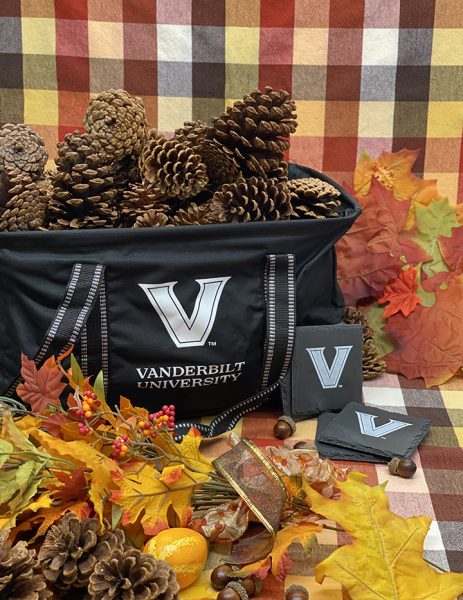 This year, faculty and staff will have the choice of a Turkey/Tofurky or a set of special gift items while supplies last. The new gift items will be announced in the coming weeks.
Please note that participants must have a Vanderbilt ID or proof of employment to pick up an item. If you would like to pick up multiple items for colleagues, a separate Vanderbilt ID is required for each turkey, tofurky or gift item you are picking up.
Unclaimed turkeys and Tofurkys will be donated directly to Second Harvest Food Bank of Middle Tennessee.
Bookstore Pop-Up and Special Coupon
The Vanderbilt Bookstore will host a pop-up store at the in-person event between 12:30 and 6 p.m. There will be a special 20 percent discount for faculty and staff on clothing and gift items. Those at the event prior to the start of the pop-up store will receive a 20 percent coupon that can be used at the bookstore through Dec. 31.
Out-of-State Employees
If you have employees who work out of state, please contact ele@vanderbilt.edu to set up a pick-up of special gift items. Items must be requested by a supervisor or department liaison. Postage and shipping will be the responsibility of the employee's department. This offer is only open to those who live outside of the state of Tennessee.
Please visit the Turkey Toss website for more details and FAQ.
Turkey Toss is open to all Vanderbilt University faculty, staff and postdocs. Vanderbilt University Medical Center employees should contact VUMC Human Resources for details about the VUMC event.