Media Inquiries
Latest Stories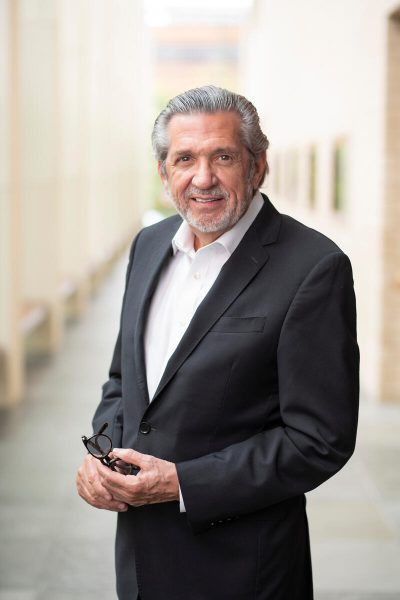 Blair Wilson, BA'74, whose family has deep ties to Vanderbilt University and its Blair School of Music, has endowed the Mark Wait Piano Scholarship to support students studying piano performance at the Blair School. The merit-based scholarship is named in honor of Dean Emeritus Mark Wait, who led Blair from 1993 to 2020.   
"I am deeply moved by this merit-based piano scholarship. While it was an honor to serve the Blair School as its dean, the piano was really my entry into the music world, and it remains very important to me," Wait said. "So I am thrilled that this scholarship will make it possible to attract the finest students to Blair and to Vanderbilt. The Wilson family has been essential to the Blair School's history and development, ensuring that music will continue to thrive as part of our intellectual environment. I am grateful beyond words to the family, and particularly to Blair Wilson."  
Wilson, the son of the late David K. "Pat" Wilson, former chairman and life member of the Vanderbilt University Board of Trust, and the late Anne Potter Wilson, has a long history of service and support for Vanderbilt. The Blair School of Music is named for Wilson's great-grandmother, Myra Jackson Blair, and the music library at Blair, a unit of the Jean and Alexander Heard Libraries, is named in honor of his mother. Previously, he established the Linde B. Wilson Scholarship, named in honor of his wife, Linde Bracey Wilson, BA'73, MLS'76, for undergraduate students at the Blair School. The Mark Wait Piano Scholarship continues to support the Wilson family's vision of a strong music school that serves the university and the surrounding community.   
"Mark Wait's legacy at the Blair School will be everlasting," Wilson said, "and I am honored to be able to fund this scholarship to ensure that generations of piano performance students will be reminded of his contributions during his tenure."  
Wait retired as dean of the Blair School in June 2020. During his 27-year tenure, the school grew from 19 full-time faculty teaching and performing in a 31,000-square-foot building to 54 full-time and 85 adjunct and part-time faculty working in a state-of-the-art 136,000-square-foot facility that includes the Martha Rivers Ingram Center for the Performing Arts, the Steve and Judy Turner Recital Hall and the Cyrus Daniel Choral Hall. Wait shaped Blair's curriculum to capitalize on the school's attachment to Vanderbilt as a major research university within Nashville and its thriving music industry. Additionally, he expanded Blair Academy's precollege and adult programs while creating a welcoming place for non-music majors at Vanderbilt to study music theory, music history and performance.  
As a concert pianist, Wait has presented more than 200 concerts in 25 states. Many of his recorded performances have centered on works by 20th century modernist composers Igor Stravinsky, Elliott Carter and Alfred Schnittke. In 1989, he was the pianist in a performance at Alice Tully Hall of Carter's Double Concerto for Piano, Harpsichord and Two Chamber Orchestras, conducted by Robert Craft. As part of Craft's series of Stravinsky recordings, Wait recorded several solo works, as well as Stravinsky's Capriccio for Piano and Orchestra with the Orchestra of St. Luke's. His recording with the Nashville Symphony (Kenneth Schermerhorn conducting) of Carter's Piano Concerto was nominated for a 2004 Grammy in two categories: Best Classical Album and Best Instrumental Solo Performance with Orchestra. Wait and Carolyn Huebl, professor of violin at Blair, have recorded Schnittke's Violin Sonatas and major works for violin and piano by Stravinsky, both on the Naxos label.  
"We are indebted to Blair Wilson and his family for their continued support of our students through endowed scholarships," said Lorenzo F. Candelaria, who holds the Mark Wait Dean's Chair at the Blair School. "To have this particular scholarship honor Mark Wait's legacy as dean and as a pianist is especially significant and will allow us to continue to recruit piano students of the highest caliber."