by Ann Marie Deer Owens
Vanderbilt Divinity School's first class of integrative chaplains—who are focused on serving veterans and active-duty service members through best practices in spiritual and mental health care—will earn a doctor of ministry next spring.
Thanks to a unique partnership between the Divinity School and Integrative Mental Health, a national program of the U.S. Department of Veterans Affairs, 105 students are enrolled in the three-year doctorate program. About 90 percent of the students are either VA chaplains or active-duty chaplains in the Department of Defense.
"This program is an important priority for Vanderbilt Divinity School because today's chaplains are on the front line of mental health care, particularly in the VA and DOD," said C. Melissa Snarr, program director and associate professor of ethics and society.
Snarr, who also holds the E. Rhodes and Leona B. Carpenter Chair, noted that DOD chaplains must maintain complete confidentiality in conversations with service members, so training in mental health care is vital. She and Keith G. Meador, director of Integrative Mental Health with the VA and the Anne Geddes Stahlman Professor of Medical Ethics, began conversations about five years ago on how best to extend and transform the VA certificate program into a full-fledged Vanderbilt Divinity School doctoral program.
"This program is an important priority for Vanderbilt Divinity School because today's chaplains are on the front line of mental health care, particularly in the VA and DOD." –C. Melissa Snarr, associate professor of ethics and society.
"I have been very pleased by how competitive this 2-year-old program has been, with enrollment from chaplains in 32 states and four who are serving around the world in Bahrain, Germany, Italy and Japan," Meador said. "And the validation of our students as they work on their research projects, with strong support from Divinity School faculty, has been very rewarding for our students, with many being adult learners coming back for further graduate education after years away from the academy."
In each cohort, the VA supports 15 slots, while the Navy does the same for eight of its chaplains. To be accepted into the six-semester program, students must be active chaplains who have earned a master of divinity from an accredited institution.
The doctor of ministry program is designed as a hybrid, with three "intensives" on campus and all the other meetings happening virtually. The newest students held their first in-person meeting with faculty and staff at the Divinity School in late August.
Renowned faculty share expertise in modules
The first three semesters, which are led by Meador and his VA team, focus on evidence-based practices for integrating spirituality and mental health care into chaplaincy. Then students complete three semesters of Divinity School course work, with their selection of at least six of approximately 12 modules with a variety of themes. Each module includes a recorded lecture by a Divinity School faculty member.
"For example, Jimmy Byrd is a historian of religion and war, and he lectures about changes in chaplaincy from the Civil War going forward and the role of chaplains in relation to military service," Snarr said. "Herbert Marbury is an expert on the Hebrew Bible, so his module is on leadership lessons from those scriptures. We also offer more traditional themes, such as pastoral care, and I teach a module on just war and peace building and its relationship to chaplaincy."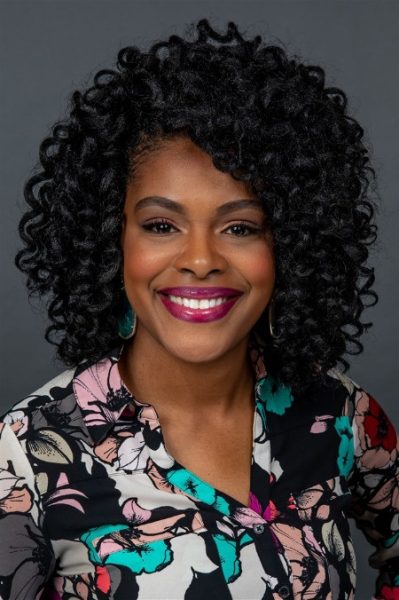 Third-year student Alicia Po Ching, who is an Army veteran, has high praise for the modules. "It has been amazing to listen to the faculty lectures and find unexpected connections to my research project, which is making the case for chaplains to have their own evidence-based practices for spiritual care," Po Ching said. "The lectures have propelled me to think differently about issues I need to consider."
Po Ching works remotely for the VA central office as national program coordinator of clinical pastoral education, but she also sees a small number of patients at the North Texas VA Health Care System in Dallas. She earned a master of divinity from the Assemblies of God Theological Seminary in Springfield, Missouri, and is ordained in the Assemblies of God tradition.
Andrew Turner, one of Po Ching's classmates, also works remotely for the VA central office as national program coordinator for professional development and continuing education. He is a third-generation veteran who earned a master of divinity from Princeton Theological Seminary. Turner is based in Portland, Oregon, and continues to see a small number of patients at the Portland VA Medical Center, where he was previously chief of chaplain service.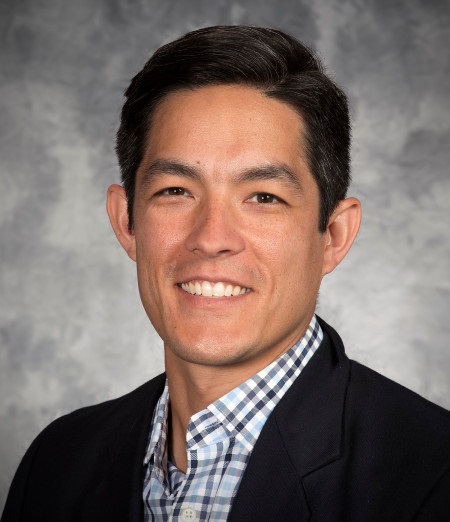 "The role of the chaplain has evolved—not just in the VA but in health care across the board," Turner said. "The model of the well-known pastor with social clout walking into the hospital to visit parishioners at their bedsides is changing. Oftentimes, chaplains who work in health care have become the touch point for spiritual concerns and needs because fewer people belong to religious and faith communities these days. Religion has become much more individualized; chaplains must be prepared for this sea change."
As a doctoral student, Turner has embraced the virtual class discussions with his fellow students, who come from diverse backgrounds and experiences. He also appreciates the critical thinking and analysis by the faculty. "What has been transformative for me is the space to hear, think and write in a way that helps clarify the practice and intentionality of our ministry," said Turner, an ordained minister in the Presbyterian Church (USA). "My research project is investigating the power and politics of contemporary health care and the ways in which chaplaincy can both embrace and challenge these complex dynamics."
Another member of the first class of integrative chaplains is Thomas Crosby, a chaplain in the VA Palo Alto Health Care System. He earned a master of divinity from the Pacific School of Religion in Berkeley, California, and has been ecclesiastically endorsed by the United Church of Christ. His doctoral project explores spiritual care for male veterans who are military sexual trauma survivors. Crosby is thankful to be able to discuss this serious and sensitive topic with other chaplains and professors.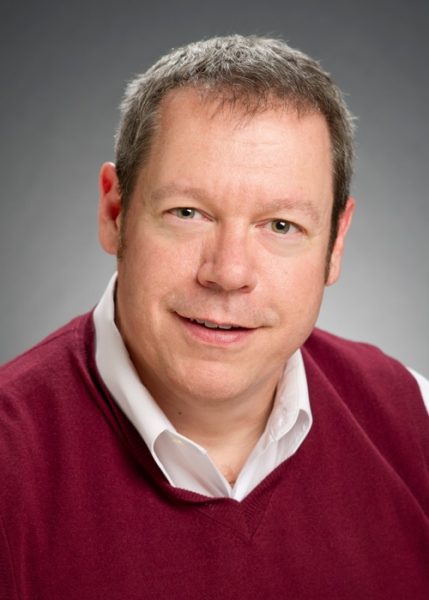 "Sharing my experiences as a chaplain for survivors of military sexual trauma is not a typical dinner conversation, so I deeply value the class discussions," Crosby said. "My doctoral journey has helped me think about the meaning and impact of being a chaplain for veterans during some of their darkest hours and 'bringing a flashlight' of hope," he added. "While the victims rightfully want to know where God was during the trauma, my Vanderbilt professors have reinforced for me the importance of spiritual moments during the recovery process. They have encouraged me to invite God into that conversation with my patients."
Integrative chaplains look forward to in-person Commencement
The first cohort began their studies just as the COVID pandemic was shutting down the Vanderbilt campus, so those students have yet to meet on campus. All their classes have been virtual.
"The online program provides a wonderful escape from my hectic schedule," Crosby said. "I remember one extremely stressful day when I had three difficult conversations with veterans who were suffering from trauma about why a good God permits evil in this world, and I also experienced minor challenges, including an overflowing toilet. Then I receive a notification on my phone that it's time for me 'to be at Vanderbilt.' The opportunity to step back, pause for a moment and really think about what I'm trying to accomplish was very much needed."
Po Ching echoes Crosby's enthusiasm for the flexibility and relevance of the doctoral program. "I feel really blessed because I am able to work on an advanced degree that relates directly to my patient population," she said.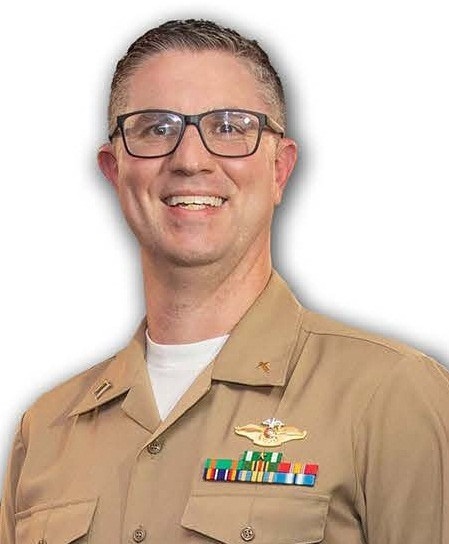 Chris Terrell, an active-duty Navy chaplain who enrolled in the program in 2020, also applauds the techniques and tools that he's learned the past two years. He earned a master of divinity from the Candler School of Theology at Emory University and is an ordained elder in the United Methodist Church from the Alabama-West Florida Conference.
"Three methods of treatment that we have focused on—acceptance and commitment therapy, motivational interviewing, and problem-solving therapy—have completely changed the way that I approach care with my service members," Terrell said. "The program has taken my skills to a new level to meet the needs of the person in front of me."
Terrell is on leave from the program during his deployment to the USS Leyte Gulf, a guided missile cruiser in the U.S. 6th Fleet area of operation, but he hopes to return in fall 2023 to complete his research project. "I am exploring spiritual and religious deconstruction and reconstruction of Christian theology, utilizing acceptance and commitment therapy and motivational interviewing as vehicles for spiritual and religious change," Terrell said. "My hope is that these tools can be helpful to the Christian whose faith doesn't match their worldview anymore, helping them recreate their faith so that it makes sense at this point in their life."
Snarr and Meador are excited about the graduation of the first cohort in May 2023. They also express optimism about the program's next chapter.
"The Divinity School's renowned faculty and unbending commitment to theological education that is open to—and takes into consideration—religious pluralism throughout our communities ensures the success of this unique partnership with the VA, whose population has become increasingly diverse in faith traditions and religious upbringings," Meador said.
"This is an emerging program of excellence that is truly becoming international in its impact," Snarr said. "We plan to build on our successes and to be able to accept even more civilian chaplains in the not-too-distant future."